Stocks have been going up relentlessly since the 2009 bottom and have more doubled since the pandemic lows 20 months ago.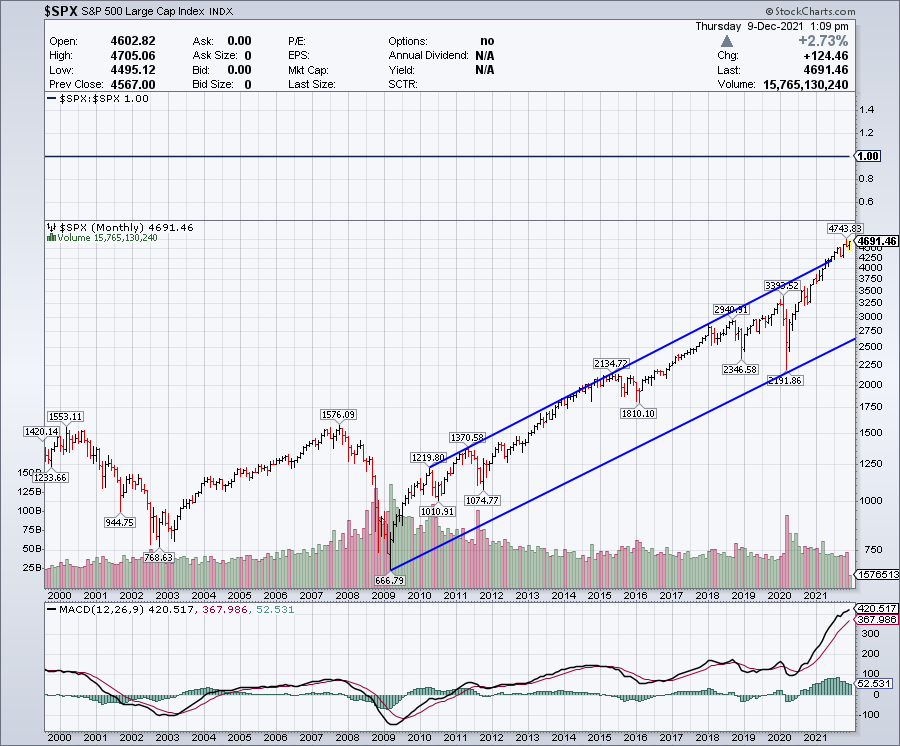 Meanwhile market breadth has been very poor. Usually the number of stocks in an index making new lows would coincide with a market bottom. However we have the opposite situation. Despite the NASDAQ making a recent new high, the number of 52-week lows hit a two year high.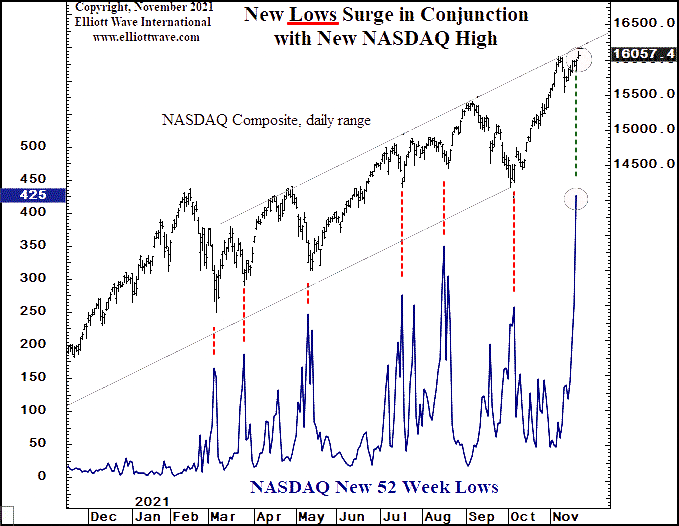 … but investors are as bullish as ever.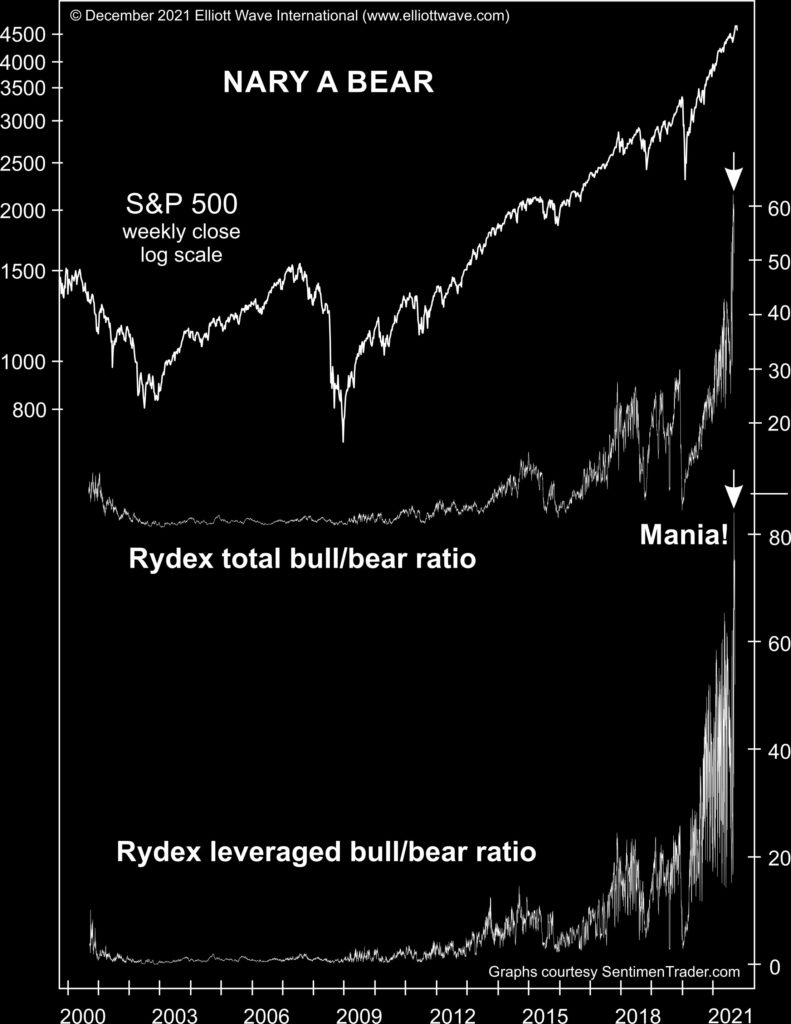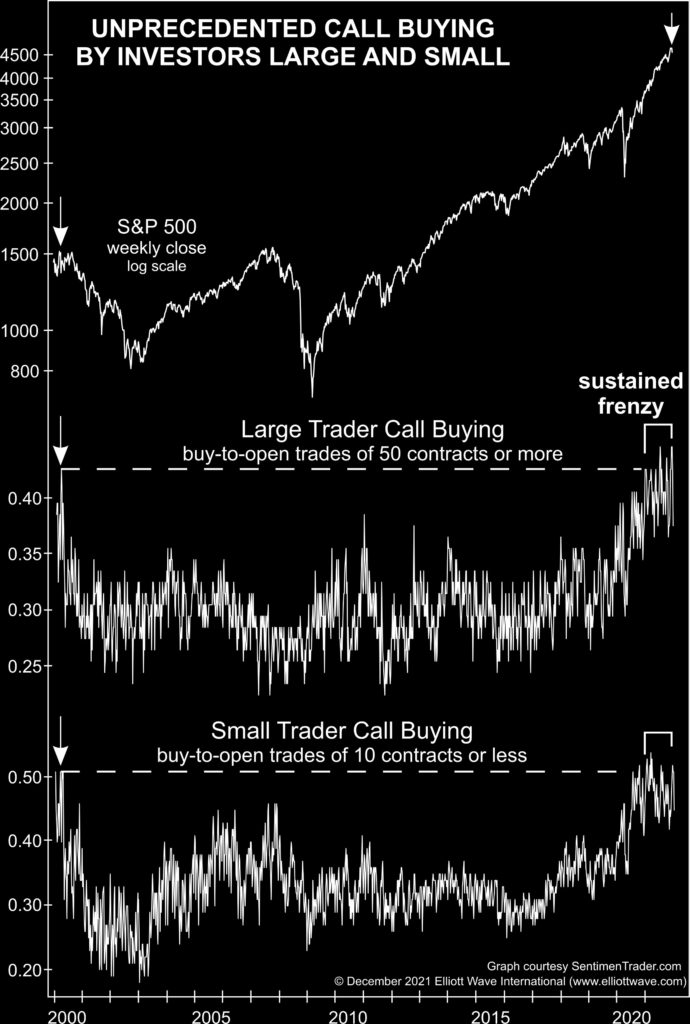 Property prices have been galloping. Median existing home price in the US since 2000: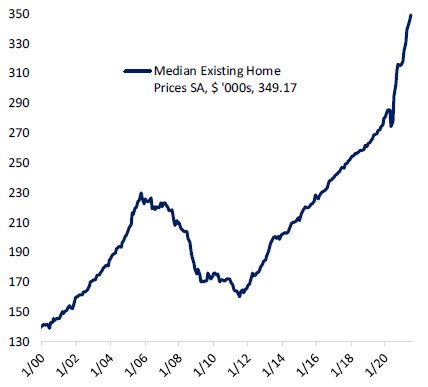 Median home prices in the US since 1953. Upper line is inflation adjusted: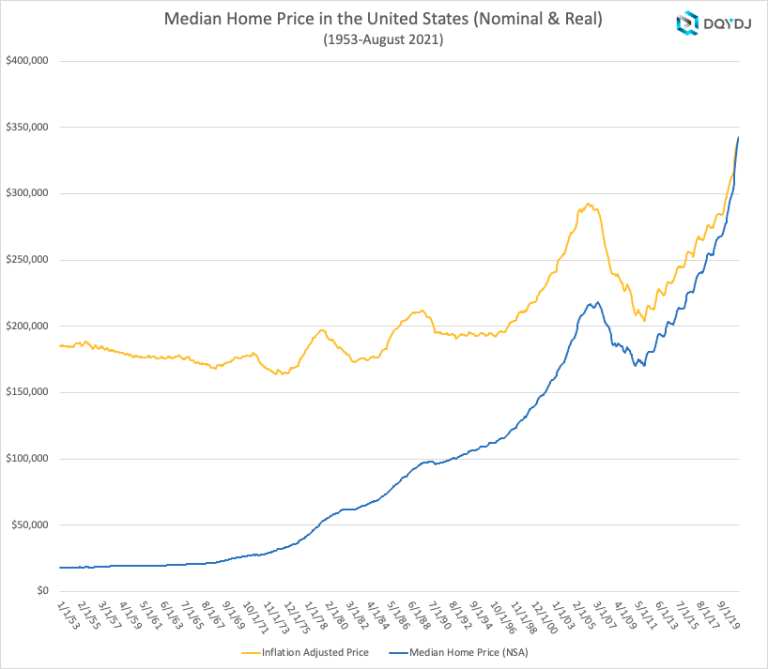 The soaring home prices have been the result of all time record low mortgage rates …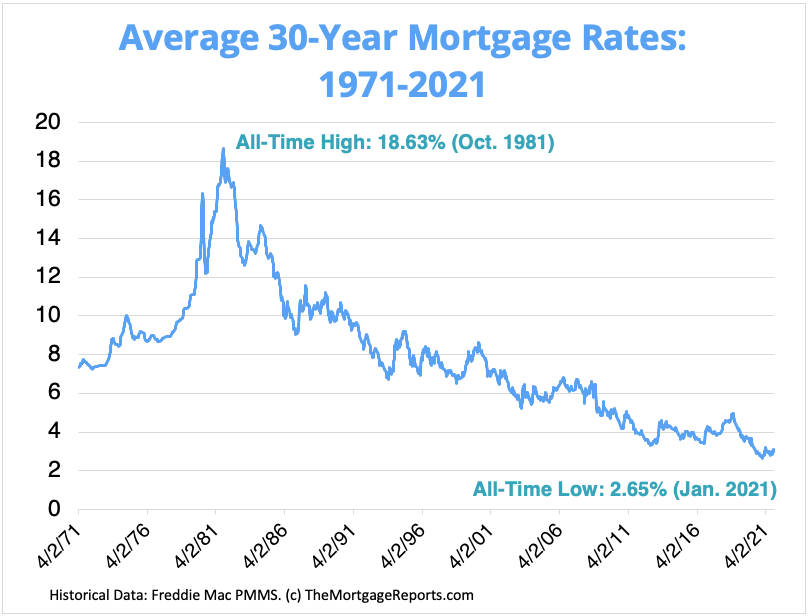 … which happened because of massive liquidity pumped into the economy during the pandemic. The Fed was trying to stave off an economic collapse (which is actually needed) but really …

…  has created bubbles everywhere and will make the next recession much deeper. Vehicle sales and prices have soared.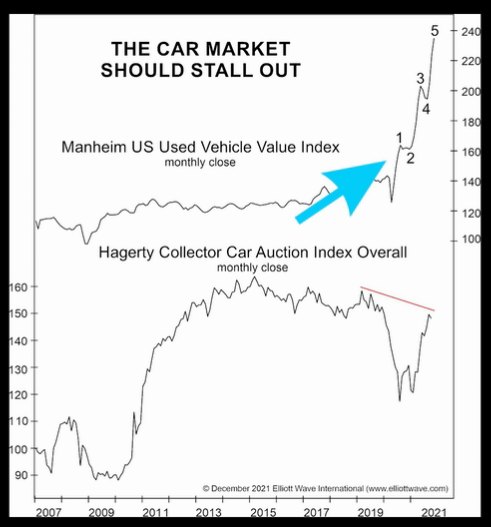 Cryptocurrency prices such as Bitcoin is hovering around $50000.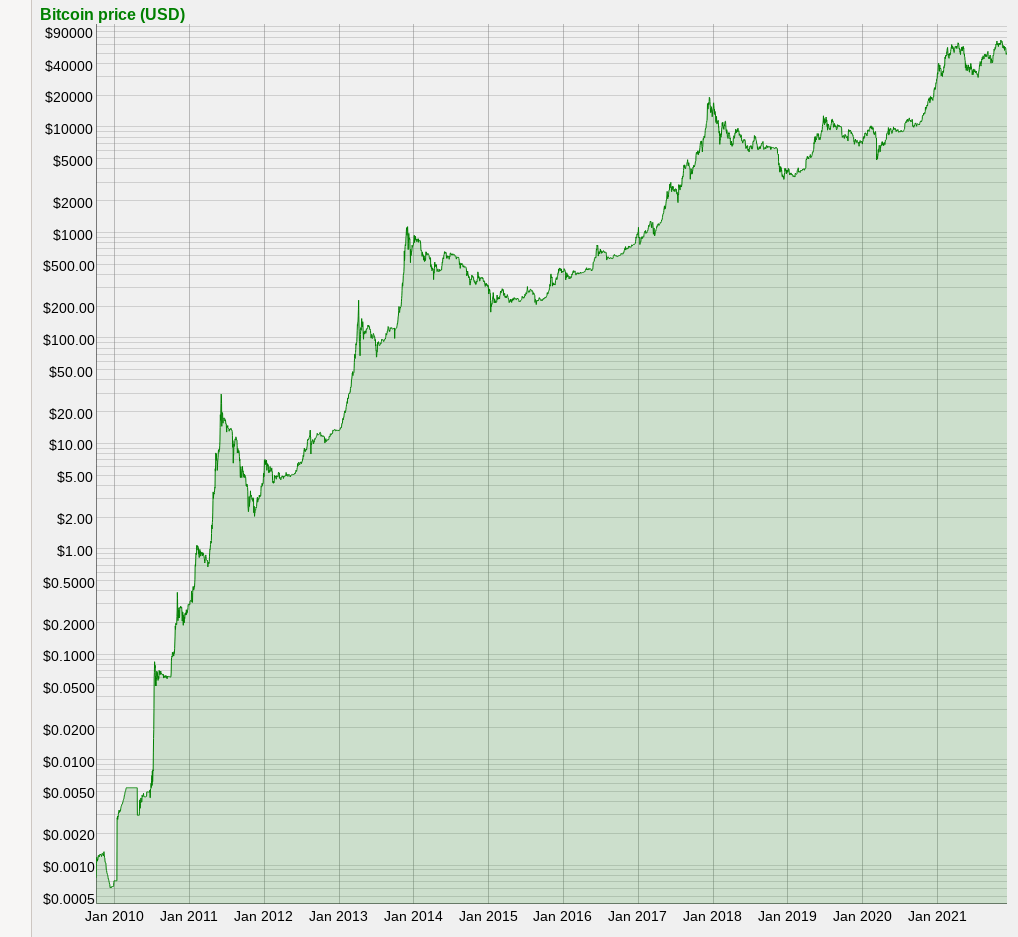 Sports card prices have been skyrocketing as well. The data of the below three charts were taken August 2020. They have since gone up even more.  The 1986 Jordan Fleer rookie card: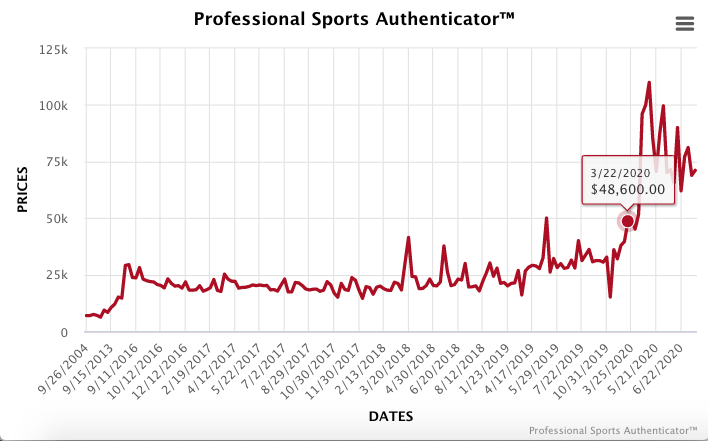 Lebron James 2003 Topps Chrome Rookie Card: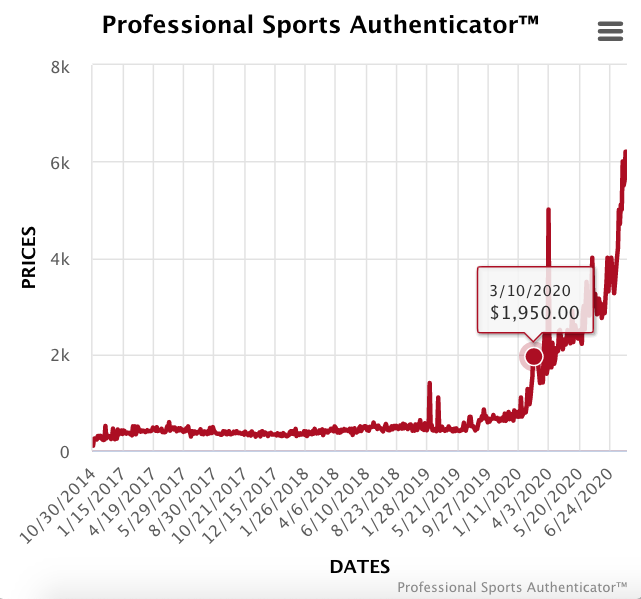 2009 Stephen Curry Topps: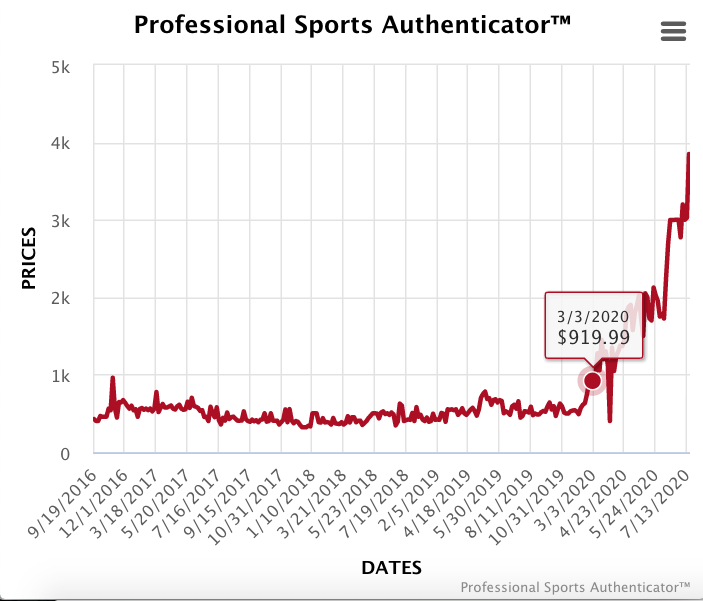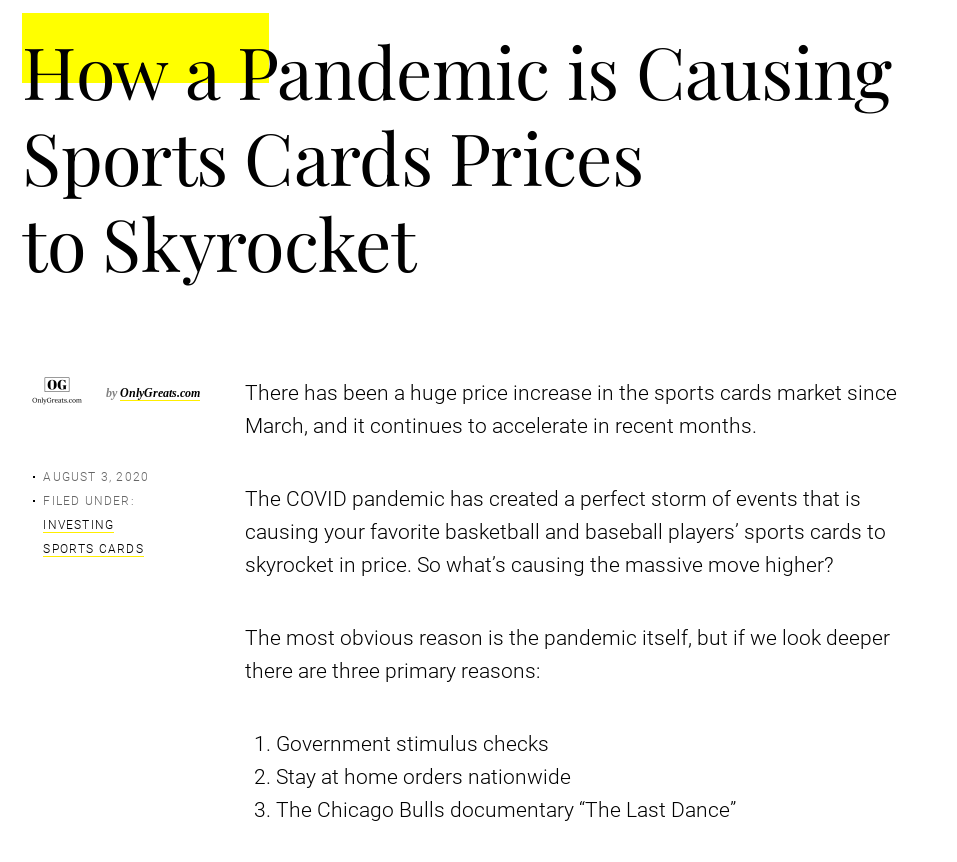 Art prices have also soared: