As you have seen in previous chapters Jews make up a large percentage, if not the vast majority, of the leaders of the media, politics, and the banking system. That is despite them making up just 2 to 3 percent of the American population. Jews are master infiltrators and they are masters at hiding behind the scenes. The ability of Jews to successfully infiltrate society, without the masses taking up much notice, is one of the hallmarks of their success. Jews are very careful not to arouse suspicion that there is a Jewish conspiracy. Many Jews attempt to hide their identity through something called crypticism. There are two groups of Jews that engage in crypticism. One is the low level Jew who is truly trying to escape discrimination and persecution. The other is the criminal Jew that is intentionally doing malicious things and does not want the public to know. They do not want the masses to become suspicious and to start generalizing about Jewish behavior. It is one thing when a low level Jew engages in crypticism but it becomes highly suspect when a rich and powerful or criminal one does the same.
These are six techniques of Jewish infiltration:
Changing the names
Changing the appearance
Acting as controlled opposition
Making gentiles the face of an organization
"Converting" to the host religion
Intermarriage with Gentiles
CHANGING THE NAMES
The most common way for a Jew to infiltrate society is by changing their name to one that sounds like a Gentile. Most of them choose a common English or Irish name. Some translate their last name into known English words.
Al Davis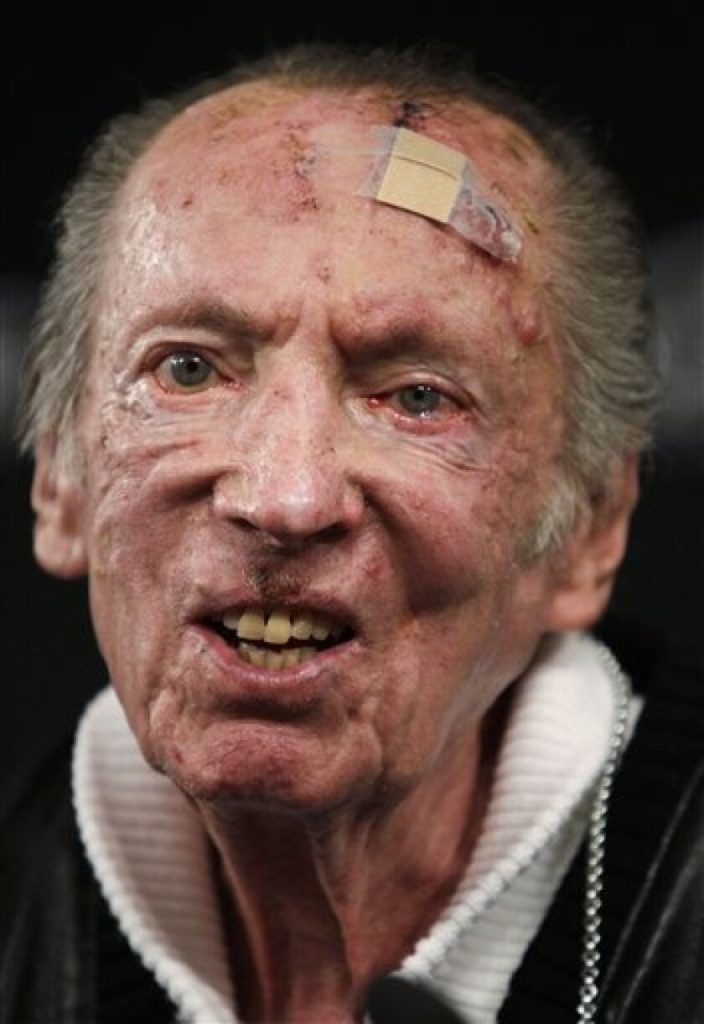 (Davis is actually a common Jewish surname) The late Al Davis came from a Crypto Jewish family. The Davis family owned the NFL Raiders since 1972. Although Al Davis won three Super Bowls with the Raiders, mainly during their early years, he had long been considered controversial. Like so many Jewish sports club owners, he kept stabbing his fans in the back. Despite millions in ticket sales earned from his loyal supporters, Davis constantly moved his Raiders around seeking the best stadium deals (at taxpayers expense of course) and other perks. From it's origins in Oakland, the Raiders moved to LA and then back to Oakland. His son Mark took over the Raiders and when the city of Las Vegas offered to build him a $2 billion stadium, he promptly packed his bags and moved. Like Art Modell (a Jew who broke Cleveland's heart by moving the Browns to Baltimore in 1998), Davis doesn't give a damn about the fans. It's all about the bottom line baby. Al Davis is joined by at least four other Jews who made the list as top ten worst sports owner ever.
Note: Allegiant Stadium, which the Raiders call home, is the world's second most expensive stadium behind SoFi Stadium who's tenant, the Los Angeles Rams, is owned by the Jew Stan Kroenke. Kroenke also moved his team around several times, from LA to St. Louis and then back to LA. Without a doubt the St. Louis fans were more loyal to the Rams than the LA ones but that didn't matter to Kroenke.
John Kerry
John Kerry is a fake Irishman. His real surname is Kohn. Kerry's father, Richard, was born to Austrian-Jewish immigrants. The family adopted Catholicism and was "baptized" in 1901.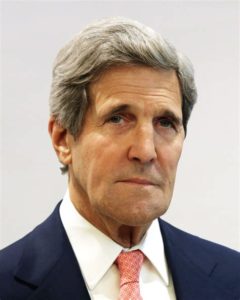 Martin Armstrong
Martin Armstrong is makes money selling investment advice and "research." He hides his Jewish identity while shilling for Israel and denies a Jewish conspiracy. Armstrong spent 11 years behind bars for swindling investors out of $700 million. Jews completely dominate the investment business and many change their surnames to hide their identity.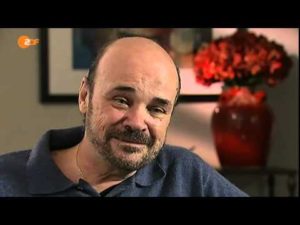 Crypto-Jews in Hollywood
Edward G. Robinson, Emanuel Goldenberg
Laura Hawn, Laura Steinhoff (mother of Goldie Hawn)
Jack Black, Jack Schwartz (means black in German)
Michael Ian Black, Michael Ian Schwartz
Jason Alexander, Jay Greenspan
Jonah Hill, Jonah Hill Feldstein
Pee Wee Herman, Paul Rubenfeld
Buck Henry, Henry Zuckerman
Tony Roberts, Tony Trochman
Bea Arthur, Bernice Frankel
Estelle Harris, Estelle Nussbaum
Winona Ryder, Winona Horowitz
Rachel Zoe, Rachel Zoe Horowitz
Barbara Walters, Barbara Warmwater
Kathy Lee Gifford, Kathryn Lee Epstein
Sally Jessy Raphael, Sally Lowenthal
Ron Owenns, Ron Lowenstein
Marc Summers, Marc Berkowitz
Bob Dylan, Robert Zimmerman
Michael Bolton, Michael Bolotin
Carol King, Carol Klein
Larry King, Larry Zeigler
Joan Rivers, Joan Molinsky
Jerry Lewis, Joseph Levitch
Lorn Green, Chaim Leibowitz
Jon Stewart, Jon Stewart Leibowitz
Mel Brooks, Melvin Kaminsky
Sumner Redstone, Sumner Rothstein (CBS executive)
Michael Landon, Eugene Orowitz
Tony Randall, Arthur Leonard Rosenberg
Michael Savage, Michael Weiner
Rodney Dangerfield, Jacob Cohen
Joyce Brothers, Joyce Bauer
Barbara Hershey, Barbara Herzstein
Annie Sprinkle, Ellen Steinberg
Jane Seymour, Joyce Frankenberg
Gene Wilder, Gerome Silberman
George Burns, Nathan Birnbaum
Samantha Harris, Samantha Harris Shapiro
Charles Bronson, Charles Buchinsky
Sean Kanan, Sean Perelman
Brad Garrett, Bradley Gerstenfeld
Leslie Howard, Leslie Howard Steiner
Woody Allen, Allan Konigsberg
Natasha Lyonne, Natasha Braunstein
Jill St John, Jill Oppenheim
Boney James, James Oppenheim
Elliott Gold, Elliott Goldstein
Peter Coyote, Rachmil Cohen
Lauren Becall, Joan Perske
Shelly Winters, Shirley Schrift
Robby Benson, Robin Segal
Marv Albert, Marvin Philip Aufrichtig (sportscaster)
Howard Cosell, Howard Cohen (sportscaster)
Fred Astaire, Frederick Austerlitz
Mel Allen, Israel Harold
Lauren Bacall, Betty Bernstein
Benny Baker, Benjamin Zifkin
Theda Bara, Theda Goodman
Binnie Barnes, Binnie Gitel
Jack Benny, Benny Kubelsky
Milton Berle, Milton Berlinger
Irving Berlin, Isadore Baline
Ben Bemie, Benjamin Anzelovitz
Victor Borge, Borg Rosenbaum
J. Edward Bromberg, Bromberger
Pearl s. Buck, Pearl Sydenstricker
George Bums, Nathan Bimbaum
Eddie Cantor, Izzie Itzkowitz
Sue Carol, Evelyn Lederer
Charlie Chaplin, Israel Thonstein
Jackie Coogan, Jackie Cohn
Aron Copland, Aron Kaplan
Ricardo Cortez, Jacob Krantz
Tony Curtis, Bernard Schwartz
Howard DaSilva, Howard Silverblatt
Marlene Dielrich, Marlene Felsinger
Kirk Douglas, Isadore Demsky
Melvyn Douglas, Melvyn Hesselberg
Jerry Douglas, Gerald Rubenstein
Charles Dubin, Charles Dubronofsky
Vernon Duke, Vladimir Dukelsky
Douglas Fairbanks, Jr. Douglas Ullman
Frank Oz, Frank Oznowicz
Lee Grant, Lyova Rosenthal
Paulette Goddard, Paulette Levy
Samuel Goldwyn, Samuel Goldfish
Dorothy Gordon, Dorothy Lerner
Harry Green, Henry Blitzer
Harry Houdini, Ehrich Weiss
Al Jolson, Asa Yoelson
Sybil Jason, Sybil Jacobs
Danny Kaye, David Kaminsky
Bert Lahr, Bert Larrheim
Hedy Lamarr, Hedy Keisler
"Little Joe Cartright', Langdon Orowitz
Piper Laurie, Rosetta Jacobs
Marc Lawrence, Marc Goldsmith
Steve Lawrence, Sidney Leibowitz
Madeline Lee, Madeline Letterman
Will Lee, William Lubovsky
"Ann Landers", Esther Friedman
Sinclair Lewis, Sinclair Levy
Ted Lewis, Theo. L. Friedman
Arthur Lief, Abraham Lipshutz
Emil Ludwig, Emil Cohn
Eugene Lyons, Eugene Gobeloff
Kenneth MacKenna, Kenneth Mielziner
Noel Madison, Noel Moscovitch
Paul Mann, Paul Mann Libmann
Crypto-Jews in the Soviet government
The Soviet government was totally infiltrated by Jews. The list of the high Commissaries of the People (1919).
ALIAS     REAL NAME
Lenin        Oulianoff (Jewish mother)
Trotsky         BRONSTEIN
Stekloff           NACHAMRESS
Martoff           ZEDERBAUM
Goussief         PRAPKINE
Kameneff     ROSENFELD
Soukhanoff    GHIMMER
Lagesky         KRACHMANN
Bogdanoff     SILBERSTEIN
Goreff           GOLDMANN
Ouritsky       RADOMISELSKY
Voladarsky     KOHEN
Sverdloff       SVERDLOFF
Kamkoff         KATZ
Ganesky         EURSTENBERG
Dann             GOUREVITCH
Meshkovsky     GOLDBERG
Parvus           GELPHANAT
Rosanoff       GOLDENBACH
Martinoff       ZIMBAR
Tchernomorsky     TCHERNOMORDICH
Pialnitzky       LEVINE
Adramovitch     REIN
Lointzeff       BLEICHMANN
Zvezditch         FONSTEIN
Radek             SOBELSON
Litvinof-Wallak     FINKELSTEIN
Kolontai         KOLONTAI
Macklakowsky     ROSENBLUM
Lapinsky     LEVENSON
Vobroff         NATANSON
Ostodoks     AKSELRODE
Gasine         GERFELDT
Glasounoff     SCHULZE
Lebedieva     LIMSO
Kamensky     HORRMANN
Naout           GUNSBOURG
Lagorsky     KRACHMALNIK
Isqoeff         GOLDMANN
Valdimiroff     FELDMANN
Bounakoff     FOUNDAMINSKY
Larine            Louriffé
Jews accounted for 447 of 545 members the Bolshevik administration:
447 Jews
30 Russians
34 Letts
22 Armenians
12 Germans
3 Finns
2 Poles
1 Georgian
1 Croch
1 Hungarian
COSMETIC SURGERY

Some Jews change their physical appearance to be less salient. Many elect to have cosmetic surgery done to look "less Jewish" and be more accepted among the host people. Unsurprisingly the inventor of rhinoplasty was a Jew named Jacques Joseph. He performed numerous nose jobs on his Jewish clients in Berlin. Joseph died in 1934.
Though it is unknown whether Joseph's first patient was Jewish, Joseph would go on to have a large Jewish clientele seeking nose jobs that would allow them to pass as gentiles in Berlin. In his book, Gilman quotes a 16-year-old Adolphine Schwarz who was thrilled to receive a free nose job from Joseph. "Joseph was very charitable," she said. "And when he felt someone suffered from the 'Jewish nose,' he would operate for nothing."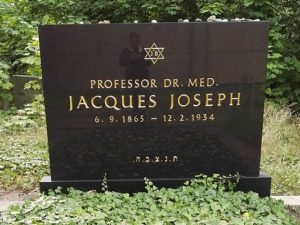 Rhinoplasty was more common among the older generations living in the West when antisemitism was more pervasive. However with diminished antisemitism there is a growing trend nowadays for Jews to want to maintain their Jewish appearance and to fit in more with people of their own type. There is even an increasing number of older Jews who elect to have reverse rhinoplasty to bring back their original nose!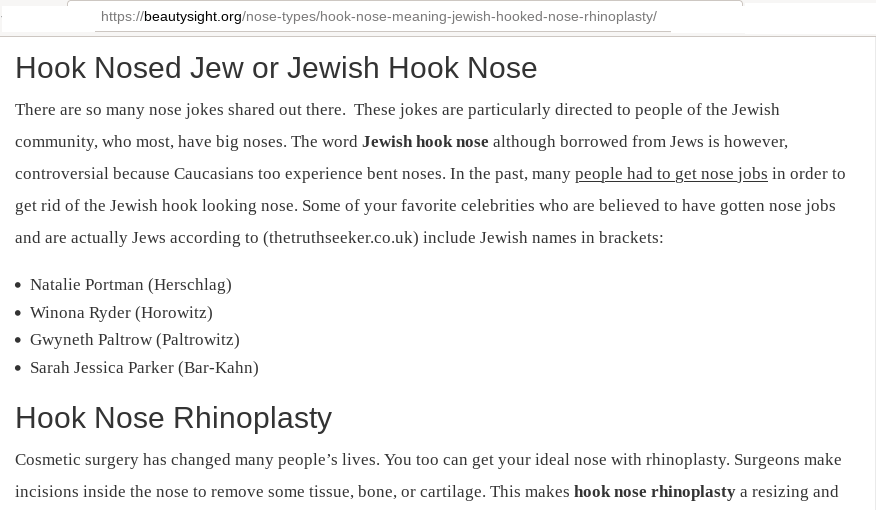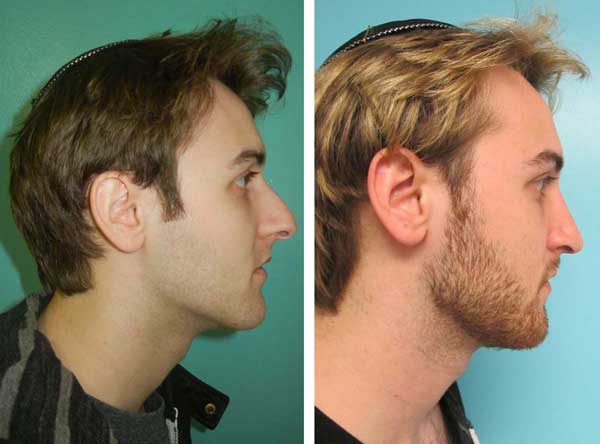 Is David Duke a Jew? I have suspected that he is based on the fact that he like so many in the alt-right has strongly supported Israel firster Donald Trump. "Plastic face" has had numerous surgeries done over the years including rhinoplasty. A poster on Aryanism.net going by the name "Mixing Bowl" had this to say on David Duke:
I strongly suspect based on my intuition that Duke is a self loathing man of Jewish-ethnic heritage. You see, Duke is inherently superficial by nature, and he's deeply self-obsessed with his looks. He's had numerous plastic surgeries over the years, such as rhinoplasty (nose job), chin augmentation, cheek implants, ear reduction, etc.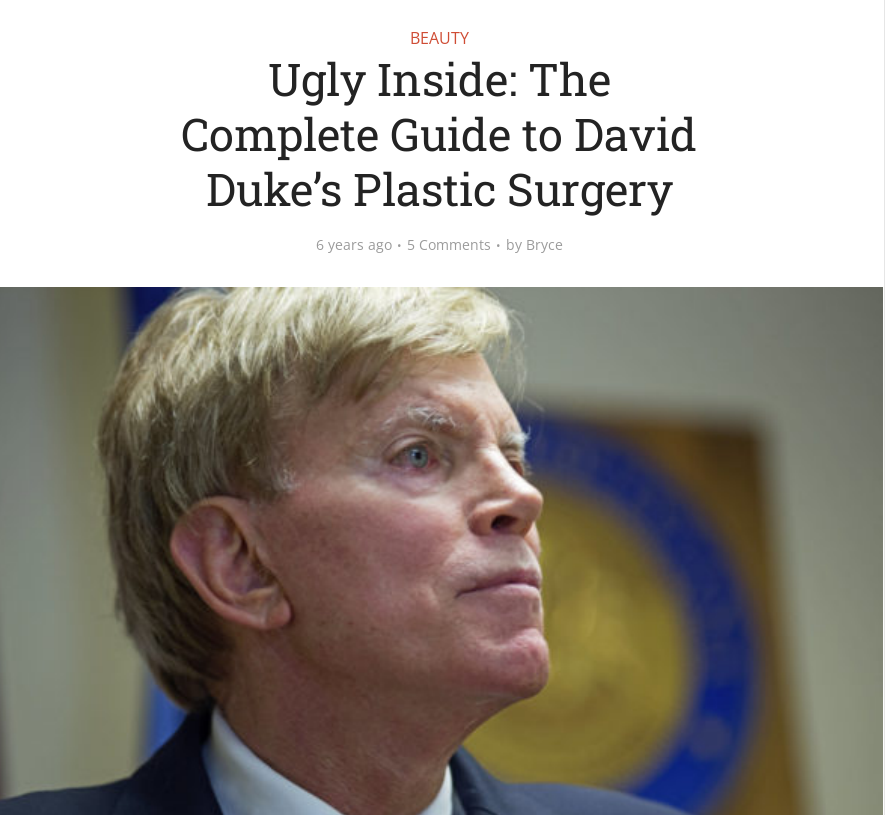 Ugly Inside: The Complete Guide to David Duke's Plastic Surgery
ACTING AS CONTROLLED OPPOSITION
Jews have been notorious for acting as agents of controlled opposition. This has been the age old way for them to infiltrate. Jews typically pose as nice, friendly, and genuinely looking out for your best interest while at the same time stabbing you in the back and spewing lies and half-truth. There are too many Jews to list here. The following are mere examples.
Jared "Jews look white to me" Taylor is half-Jewish.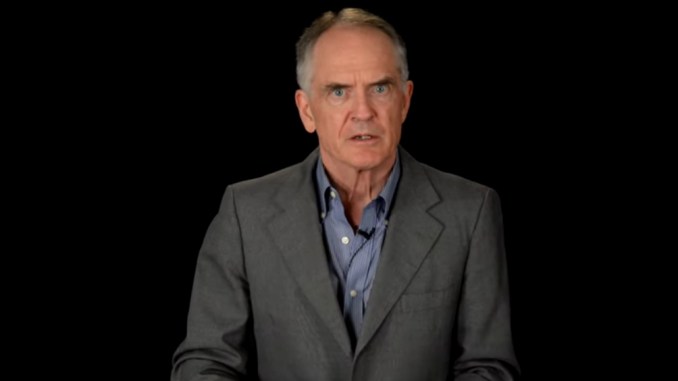 "Brother" Nathan Kapner is a Jew who supposedly converted to Christianity. He uses religion in duping his followers to donate to him.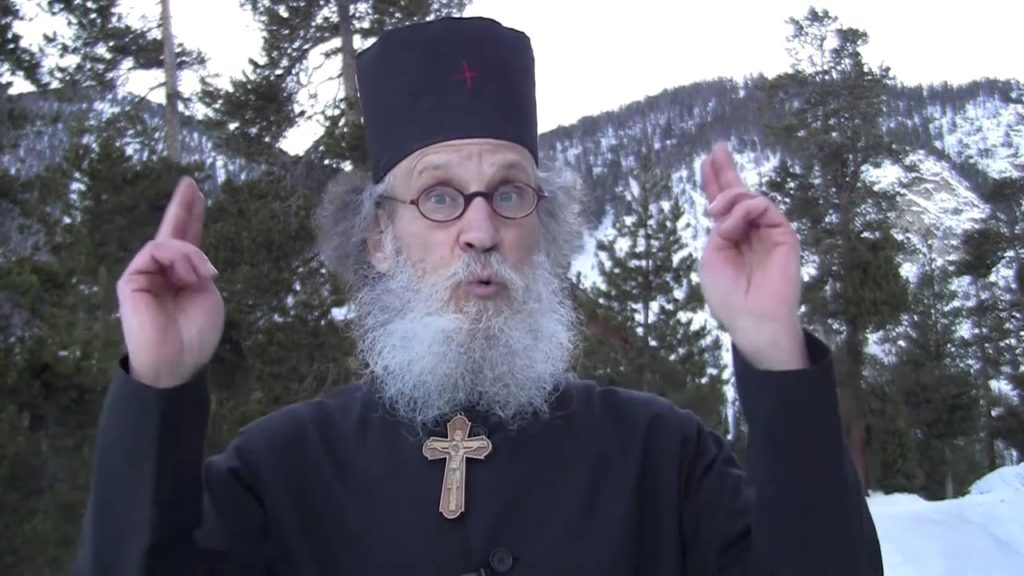 Michael Hoffman is a Jew who like Kapner "converted" to Christianity. He promotes the lie that the Talmud has nothing to do with the Torah.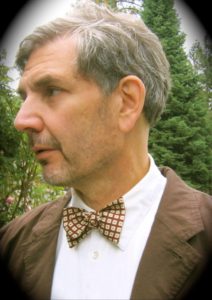 Christopher Bjerknes is part Jewish. He lies about Hitler. He indirectly promotes wars for Israel.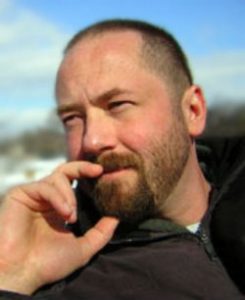 Jews are pervasive in the alt-right and white nationalist movements. Mike Enoch, Jason Kessler, and Matt Heimbach are Jews posing as white nationalists.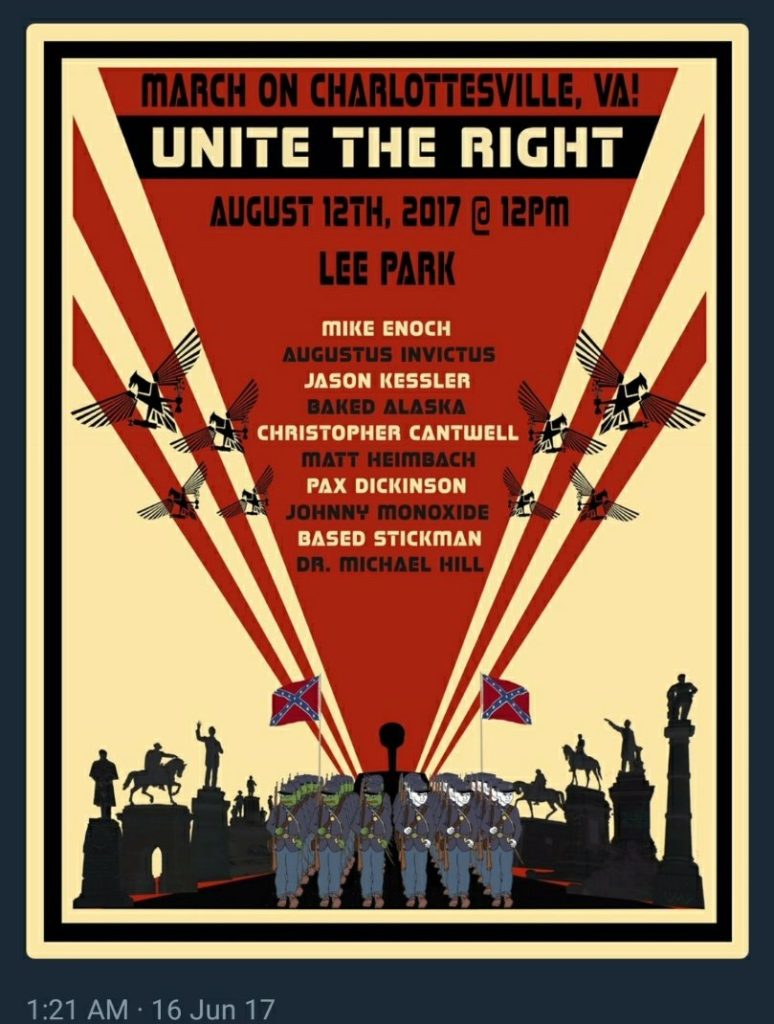 Peter Schiff doesn't hide his Jewishness. He doesn't need to. Schiff, like many Jews, act like your friend by helping the little guy. Jews totally control the gold and silver business so they'll do anything to get you to do business with them. Schiff is not alone. Almost all of the gold pumpers are Jewish as well.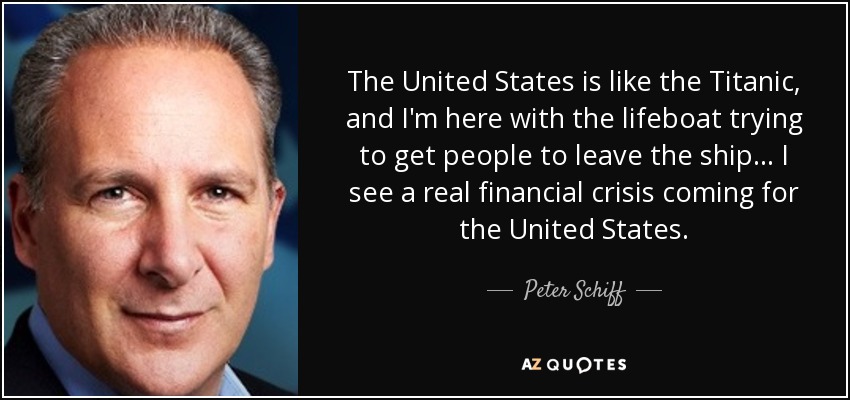 Jon Rappoport is a conspiracy nut who promotes all sorts of lies and half-truths. Of course he never implicates the Jews.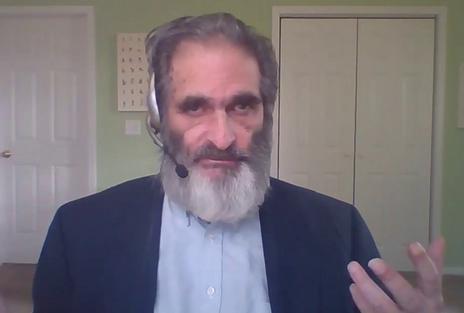 Jews have acted as controlled opposition not just in modern times. Saul (Schaul) of Tarsus, otherwise known as Paul the Apostle, was the man behind Christianity. Roughly half of the books of the New Testament are authored by him. Saul was responsible for the early spread of the new religion, which probably did more to harm Gentile identity than anything else.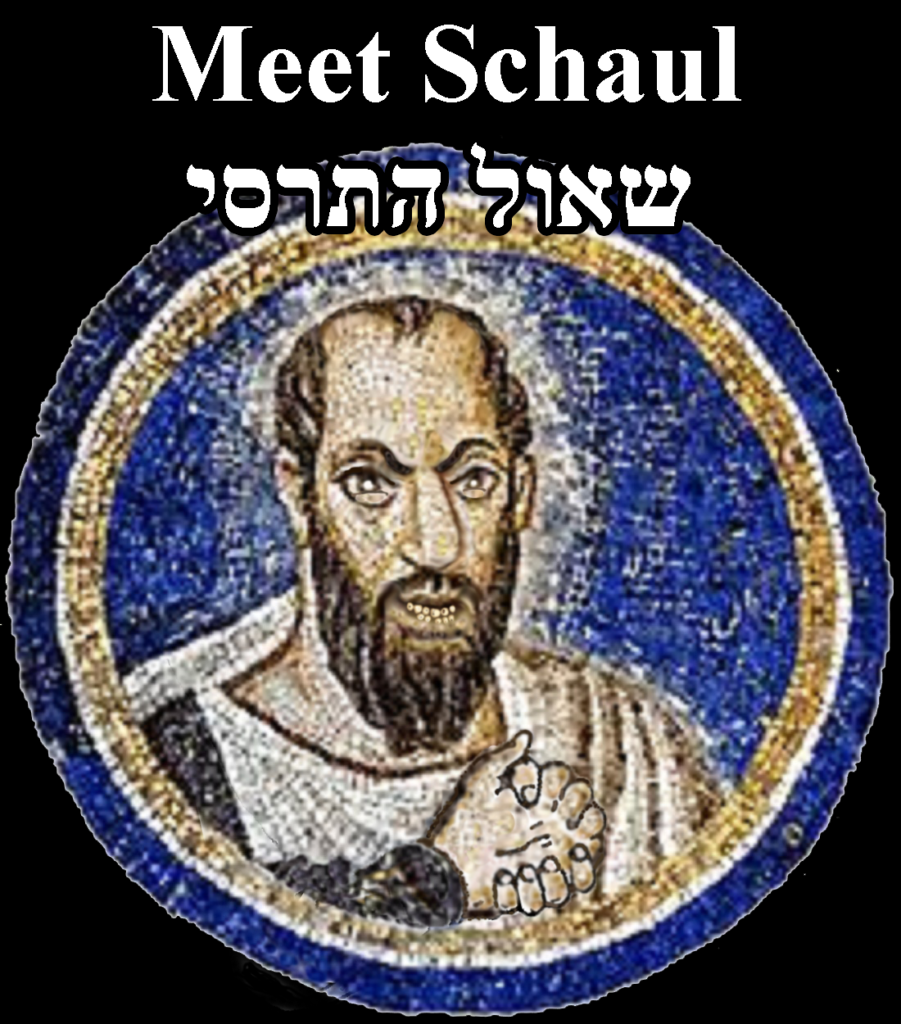 CHANGING THE OUTFIT
Many Jews infiltrate by changing their outfits and hair style to match that of the ones they are infiltrating. The Jews below are either making the people they represent look bad and look like ruthless terrorists or are attracting Gentiles to the movement and acting as controlled opposition. The Germans and the Arabs have been slandered by the Jews for a long time.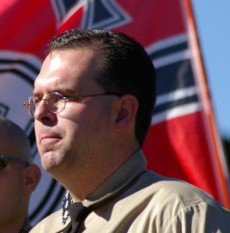 Francis Cohn a.k.a. Frank Collin was the founder of the National Socialist Party of America in 1970. His grandparents were presumably murdered in the Holocaust.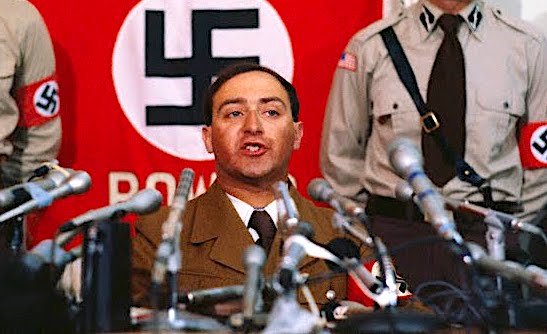 Daniel Burros. Died as a martyr for the Jews.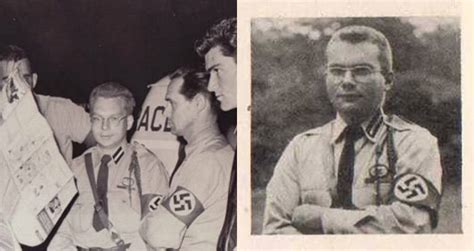 Adam Pearlman a.k.a. Adam Yahiye Gadahn. He "converted" to Islam and worked for Al Qaeda. Pearlman died as a martyr for the Jews, not for the Muslims.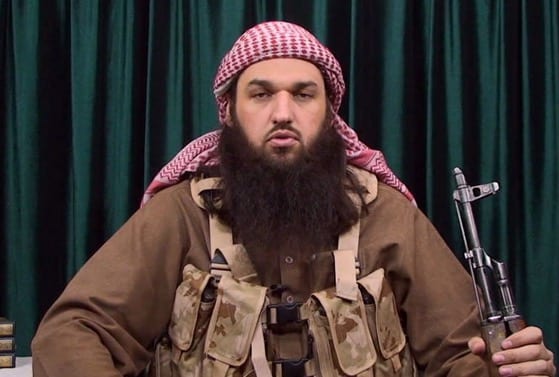 MAKING GENTILES THE FACE OF AN ORGANIZATION
Jews have put Gentiles (or Jews who look and act like Gentiles) in leadership positions to make overtly Jewish organizations look less Jewish. The most obvious one is POTUS or the President of the United States. Jews have always wanted Gentiles, or at least Jews that look and act like Gentiles, to be the face of America. The presidency is clearly Jewish controlled. All you have to do is to look at their donors and cabinet members.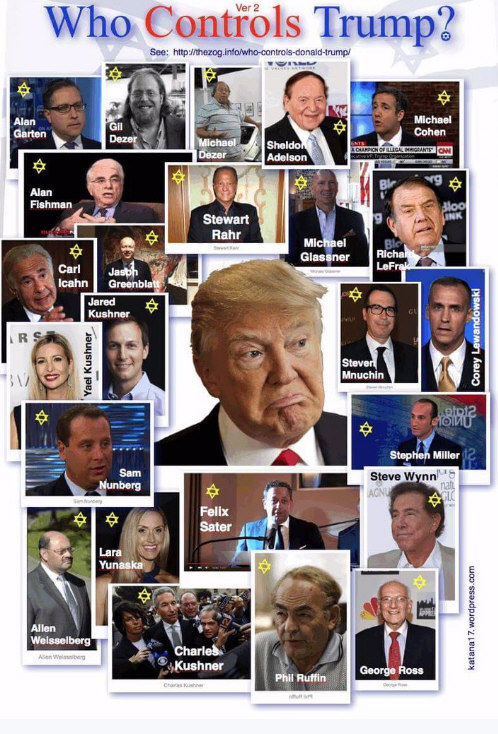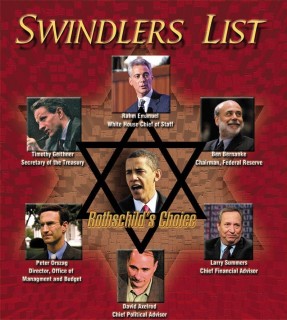 The NAACP is an organization that scapegoats blacks as their "president." This organization was founded and funded by Jews. It remains a Jewish organization to this day.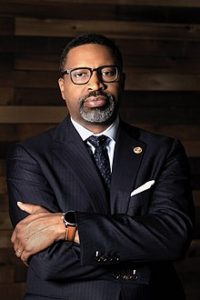 Black Lives Matter is a an organization that promotes Jewish agendas, like pretty much all "black" organizations.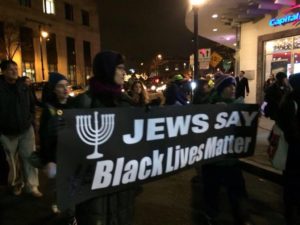 The so called "Austrian" School of Economics originated in Austria around the turn of the 20th century and was an organization pushing ideas of radical free-market capitalism. Austria at that time was undergoing major changes with far-left ideas being introduced. Jews such as Ludwig Von Mises and Murray Rothbard were huge supporters of the Austrian School. The Austrian School received funding from the Rockefellers.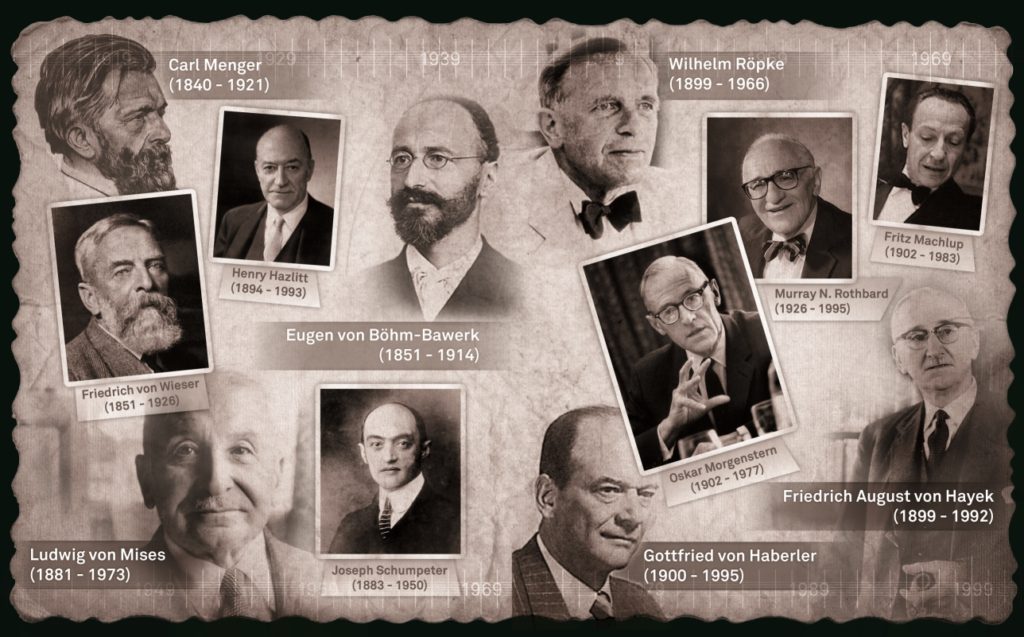 CONVERTING TO THE HOST RELIGION
Jews "converting" to the host's religion is one of the most powerful ways to infiltrate. Because religions such as Christianity and Islam are universal, anybody, including the Jews, can convert to that religion.
John Calvin was a crypto-Jew who was "born" a Roman Catholic. Calvin took advantage of the Protestant Reformation of the 16th century and created Calvinism. This sect emphasized the Old Testament (Jewish Bible) over the New Testament. The Puritans were followers of Calvinism and were largely responsible for creating the first settlements in America. America, as you should know, became the Jews' vehicle for world dominance.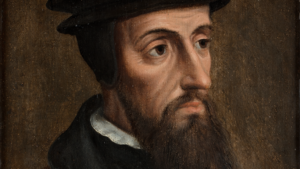 John Knox was another influential Crypto-Jew. He was an friend of John Calvin. Knox and Calvin founded the Presbyterian Church.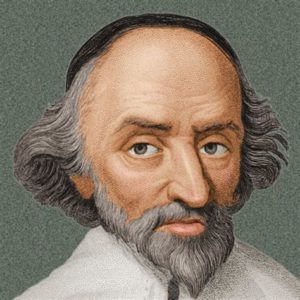 Tomas de Torquemada was a Converso Jew who was an important advisor to King Ferdinand and Queen Isabella of Spain. (The King and Queen had many Jewish advisors but Torquemada may have been the most important). Torquemada was most known as the man behind the Inquisitions. Why would a Jew persecute his own people?
It is important to note that the ones who ran the Inquisitions were entirely composed of "converted" Jews. They were the advisors to the King and Queen. During the late 15th century, the public was at a boiling point against the Jews and they saw Marranos as non-genuine converts who continued to cause problems. The Converso advisors knew that pogroms were inevitable and convinced the King and Queen to let them handle business. After all they seemed to be genuine Christians. The conspiracy behind this was that the Inquisitions appeared to have accelerated the Jew World Order. The same with Adolph Hitler and WWII.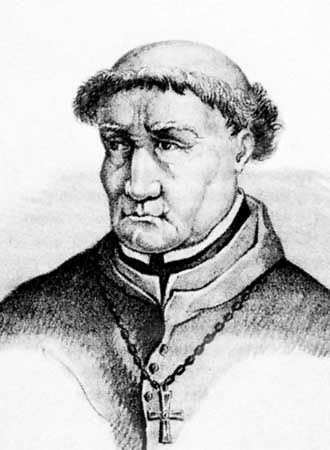 Christopher Columbus, a famed explorer, was said to have discovered America in 1492. He was most likely a Marrano Jew.
A few scholars, including Roth, present strong evidence that Columbus was himself a Jew. He hid his Jewishness, they say, because "no Spanish Jew could ever have expected aid from the king and queen of Spain, so the explorer claimed to be an Italian Catholic." Tina Levitan, author of Jews in American Life , found the first reference to Columbus'  Jewishness in print in a diplomatic document dated fifty-eight years after the discoverer's death. The French ambassador to Spain, she reveals, refers to "Columbus the Jew." Furthermore she states:

From him we learn that Cristobal Colon (who never called himself Christopher Columbus and never spoke or wrote Italian) was the son of Susanna Fontanarossa and Domingo Colon of Pontevedra, Spain, where those bearing such surnames were Jews, some of whom had been brought before the Spanish Inquisition …. Letters written by him to strangers have the customary X at the top to indicate the faith of the writer, but of the thirteen letters written to his son only one bears an X, and that letter was meant to be shown to the King of Spain. The others have in the place of the X a sign that looks like the Hebrew characters B and H, initials used by religious Jews meaning in Hebrew, "With the Help of God."

– The Secret Relationship Between Blacks and Jews, Vol I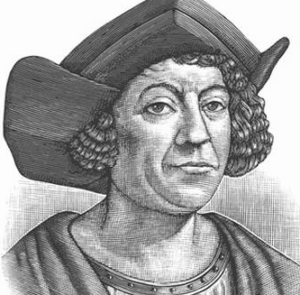 Adam Weishaupt was a Jew who came from a line of "Christian converts" in Germany. He was the founder of the Illuminati.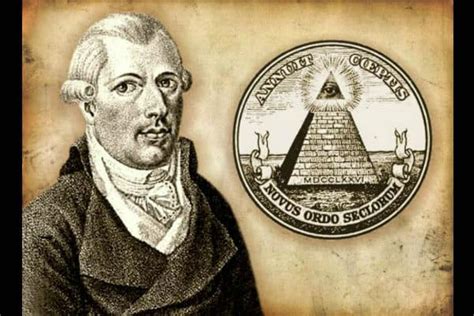 Karl Marx is another Jew that came from a family of "Christian converts." His Communist Manifesto was highly influential in communist movements throughout the twentieth century.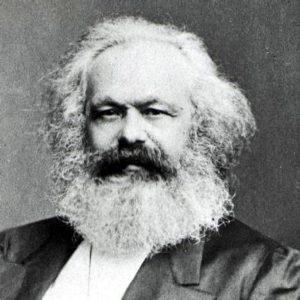 Vladimir Putin was "born" into the Russian Orthodox faith. Rumors has it that he is a Jew in disguise.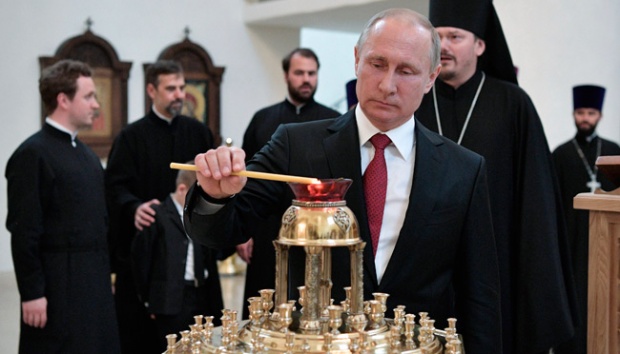 The Saudi Royal Family are Crypto-Jews. This may account for their odd behavior in that of being fierce supporters of Israel and the United States, countries that most Muslims are strictly suspicious of. The Saudis have been fighting all the dirty wars for Israel. Crypto-Jews have infiltrated the leadership of the Saudis for over a century. Rumors also have it that the leaders of Egypt, Bahrain, and Kuwait are Jews in disguise.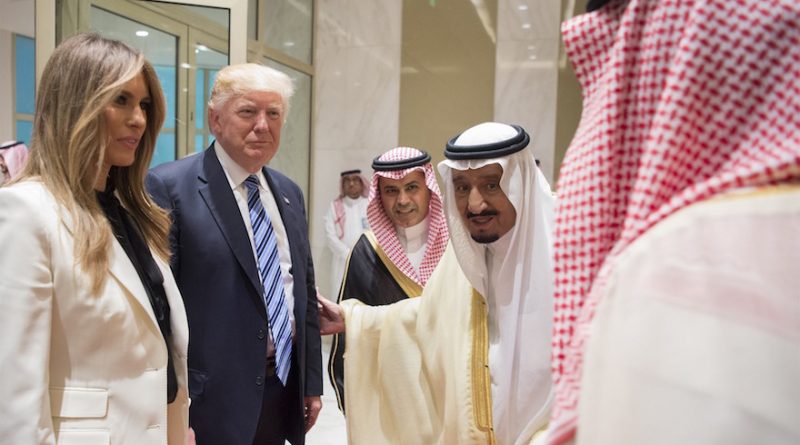 INTERMARRIAGE
Jews have long intermarried with the population and the leaders of Gentiles since ancient times. Though intermarriage with the goyim is prohibited in Judaism, Jews have long seen marriage with the host people as conducive to acceptance and survival. It may be the best way to infiltrate society. When Jews intermarry with the host people, it becomes more difficult to single them out. In many cases they blend in so well that it is virtually impossible to distinguish them from the host, at least with respect to outside appearances. There is no doubt that that feature helped them to remain in society while other Jews were being kicked out during waves of pogroms and persecutions.
The question is, are they a Jew? Or are they a Gentile? Where do you draw the line of Jewishness? One-half? One-quarter? One-eighth? As seen on this page, even those that are only part Jewish have caused a great deal of harm to society.
The Rothschild family are infamous for intermarrying into the Gentile nobility and leaderships. They are among the most powerful dynasties on this planet. The Rothschilds are Jewish.
Hannah Mayer Rothschild (1815–1864) married Hon. Henry Fitzroy
Bertha Clara de Rothschild (1862) married Prince Alexandre de Wagram
Marguerite de Rothschild in 1878 married Antoine Alfred Agénor, 11th Duc de Gramont (1851–1921)
Baron Etienne van Zuylen van Nyevelt of the House of Van Zuylen van Nyevelt – married Baroness Hélène de Rothschild (1863–1947)
Antoine Agénor Armand (1879–1962), of the Naples Rothschild lines, married Countess Élaine Greffulhe, daughter of Princess Élisabeth de Caraman-Chimay
George Herbert, 5th Earl of Carnarvon married Almina Victoria Maria Alexandra Wombwell, the illegitimate daughter of Alfred de Rothschild
Countess Katharina Eleonore Veronika Irma Luise Henckel von Donnersmarck (1902–1965), actress, married Baron Erich von Goldschmidt-Rothschild
Baron Eugéne Daniel de Rothschild (1884–1976) married Countess Cathleen Wolff de Schönborn-Bucheim
David René de Rothschild married Princess Olimpia Anna Aldobrandini, of the House of Borghese and the House of Bonaparte
Richard Francis Roger Yarde-Buller, 4th Baron Churston of Churston Ferrers and Lupton (1910–1991), married Olga Alice Muriel Rothschild
Anita Patience Guinness (1957), of the Guinness family, married Amschel Mayor James Rothschild
Princess Sophie de Ligne (born 1957), of the House of Ligne, married Philippe de Nicolay (born 1955), a director of the Rothschild group, and the great-grandson of Salomon James de Rothschild
In 2015, James Rothschild married American heiress and socialite Nicky Hilton, the great-granddaughter of Hilton Hotels founder Conrad Hilton.
Note: The above list is not complete.
Jews have intermarried with the locals, along important trade routes, to blend in their societies. This was especially important where the Jews' physical appearance contrasted with that of the host nation. India, China, and Ethiopia were historically important trading partners with the Jews and the Jews readily intermarried with them.
Cochin Jews of India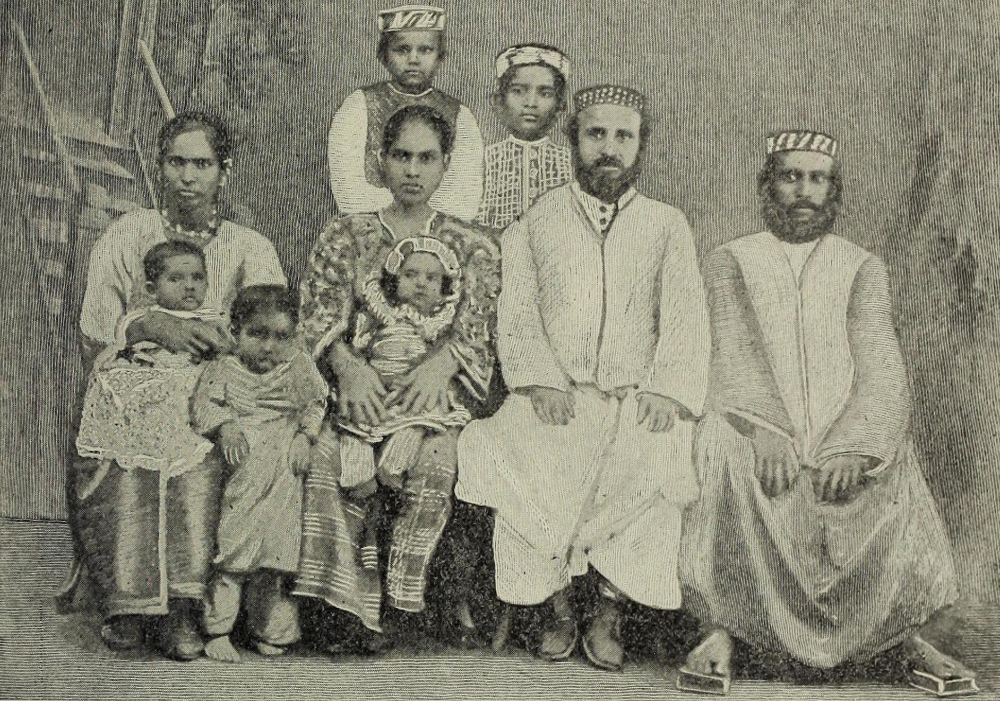 Kaifeng Jews of China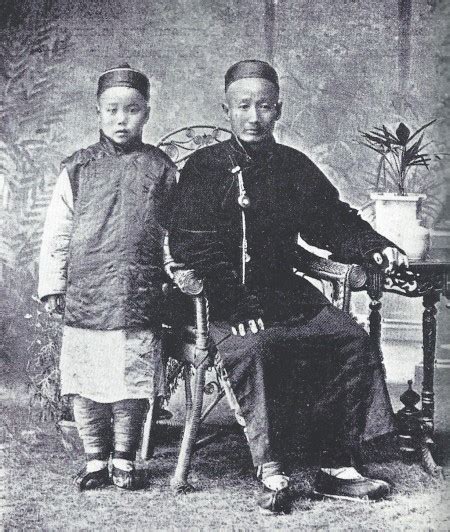 Ethiopian Jews with Benjamin Nentayahu.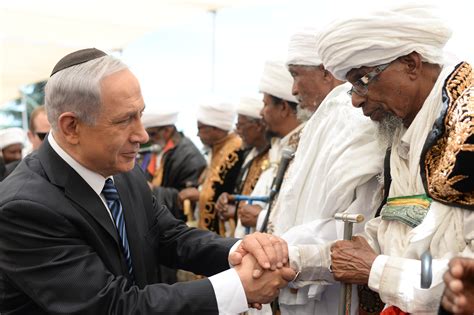 CRYPTO JEW LINGO
Globalists Alternative media outlets, which are almost entirely Jewish-controlled, routinely use the term "globalist" instead of "Jewish mafia" to refer to those who are in control. They confuse their listeners on who is really running the show. The Jews are the true globalists as they are the world's foremost international people. They show more loyalties to fellow Jews around the world than the country in which they reside. They have perfected the art of international trade and banking and have been doing so since ancient times.
"The powers to be" – ditto above
The "Russian" mafia – A notorious criminal organization that originated in Russia and other eastern European countries. The "Russian" Mafia members are Ashkenazi Jews.
Indian traders, Arab traders, Muslim traders, Portuguese traders, etc. all refers to Jewish traders. Gentiles historically have been settled people who have worked the land and done manual labor while Jews have typically avoided doing manual labor. Gentiles are anti-Capitalist by nature while Jews are capitalist.
ISIS Wonder why ISIS has targeted Muslims and has never attacked Israel? Probably because ISIS stands for Israeli Secret Intelligence Service. ISIS does the dirty work for Zionist Jewry while it's counterpart, the Jewish controlled media, does the blaming of the victims for the crimes of ISIS.
Crypticism may have been a necessity for Jews in the past to minimize the risk of persecution where antisemitism was rampant, such as in medieval Europe. However in modern times, the incidences of antisemitism has fallen dramatically, especially in the West. Despite that, influential Jews continue to hide their identity. The only reason they would do that is to continue to commit acts that would otherwise not be tolerated by the masses. Many Jews may tell you that crypticism was necessary to escape persecution. But one needs to ask, what caused persecutions to begin with?