The following are billionaires in America who are strongly suspected of being Jewish. I don't have enough evidence to confirm that they are indeed Jewish.
Jeff Bezos
Amazon founder. Was richest man in the world. There are lots of mysteries surrounding Bezos' background. He has rat-like ears. Amazon banned Holocaust revisionist material several years ago. Andy Jassy, a Jew, succeeded Bezos as Amazon's CEO.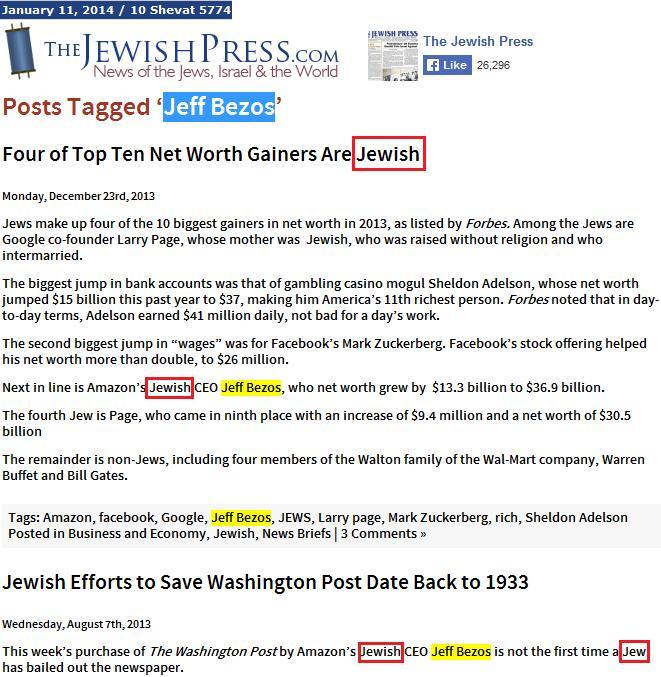 Chase Coleman III – A hedge fund manager from Long Island. Married to Jew Stephanie Ercklentz. Has a house in Palm Beach. His grandfather, Charles Payson Coleman, was managing partner of the New York law firm Davis Polk & Wardwell until his death in 1982, and was married to Mimi C. Thompson (née Louise Stuyvesant Wainwright), a descendant of Peter Stuyvesant. Stuyvesant was instrumental in the early development of New Amsterdam (present day NYC). Coleman was one of the top ten wealthiest hedge fund manager in 2021. Every other person who made the list was a confirmed Jew.
Peter Stuyvesant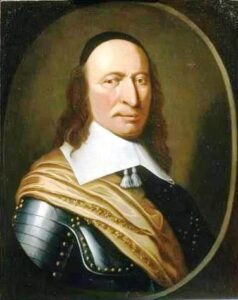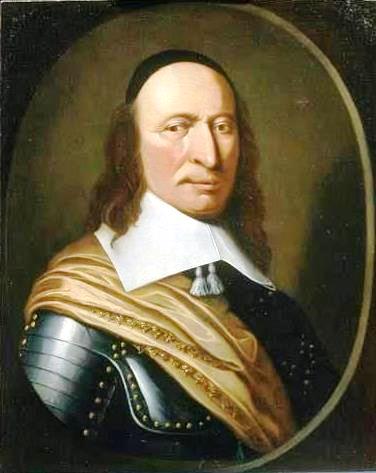 James Benjamin Duke
James B Duke was a robber baron, gangster, and king of the tobacco industry in North Carolina. He founded the American Tobacco Company in 1890. Duke University was named after this family. The Duke family has Jewish looking features. Notice the large and protruding ears in the photos. According to Elizabeth Hirschman, the Duke surname was Ashkenazi in origin.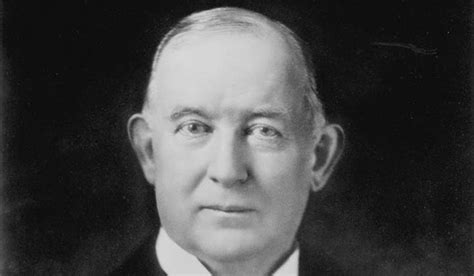 Benjamin Duke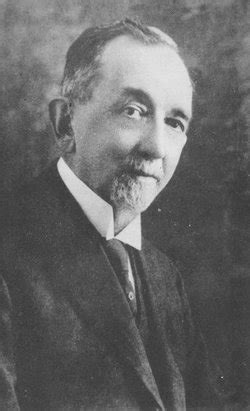 Angier Duke with Cordelia Biddle.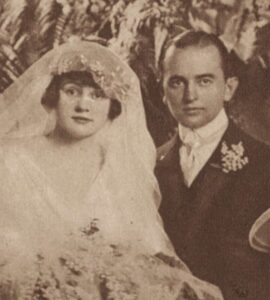 Washington Duke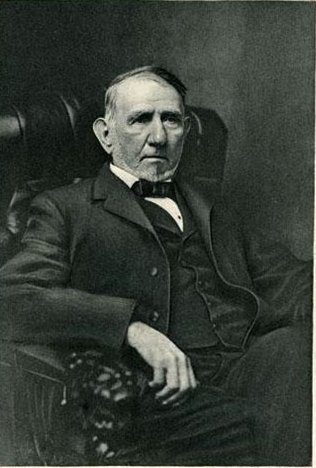 Doris Duke
Born in NYC, she was the daughter of James B Duke. Doris Duke was a leftist and donated funds to support and educate disadvantaged black students in the South.
Steve Jobs
Apple, like many tech companies, has been dominated by Jews from the beginning. Jobs co-founded Apple with the Jew Steve Wozniak. The inventor of the Macintosh was Jef Raskin (Jew) and the code for that computer was written by Andy Hertzfeld (Jew). The current CEO of Apple is the Jew Tim Cook. Jobs was supposedly born to a Syrian-Muslim father and a German-Catholic mother. Jobs looks Jewish.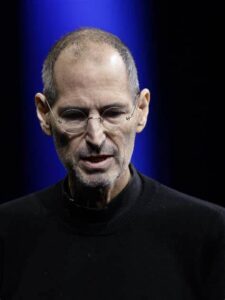 George Lucas
Lucas is a big-time Hollywood producer and director. You can't be big in Hollywood unless you are Jewish. He was one of the main figures behind the production of the 1981 hit, Indiana Jones: Raiders of the Lost Ark, a movie full of anti-German propaganda. Even though Lucas doesn't look that Jewish, I highly suspect that he has at least some Jewish ancestry.
Vince McMahon
McMahon is a big name in the wrestling entertainment industry. Was chairman and CEO of WWE (World Wrestling Entertainment). Has had multiple allegations of sexual misconduct, including rape. R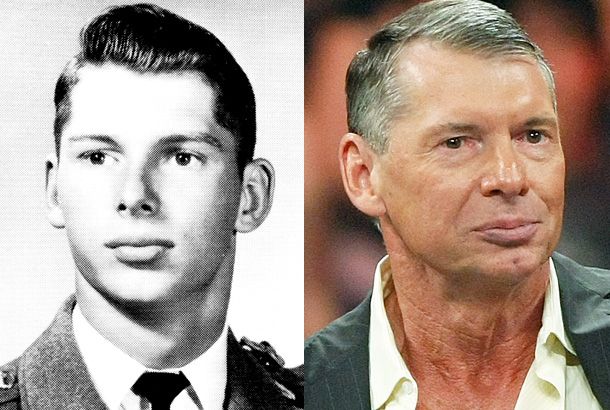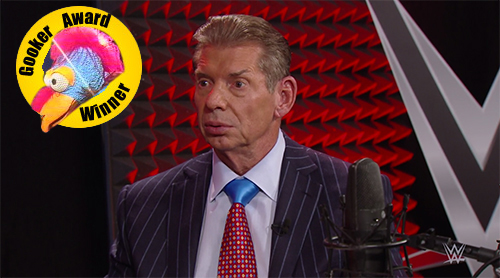 Perhaps an exaggerated photo but not far off.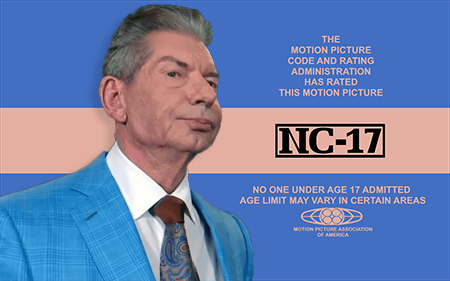 Rockefeller Family including David, John Davison Jr, and Richard Rockefeller
The Rockefeller family were for a long time the most powerful family on earth. There has been much speculation whether the Rockefellers are Jewish. I would give more than a 90 percent chance they are.
The Rockefellers supposedly are of German and English origin. Part of their family descended from the Puritans. If you didn't know, the Puritans were staunch followers of the Hebrew Bible (known as the Old Testament in Christianity).
David Rockefeller in 1953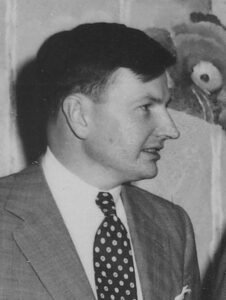 William Avery Rockefeller Sr, the father of William D Rockefeller Sr, was best known as a con-artist and a snake oil salesman (not that the other members of this family were any less crooked). He was so crooked that he went under an alias name, Dr. William Levingston, to hide his activities. For example he loaned money to farmers at twelve percent, but tried to lend to farmers who could not pay so as to foreclose and take the farms (source: Wikipedia). William Avery was indicted for rape in 1849 when he took the liberties of one of his house workers at gunpoint. He looks fairly Hebrew, does he not?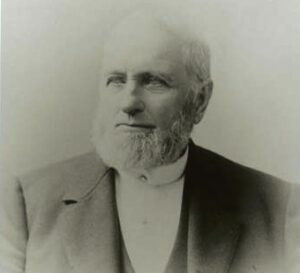 Laura Spelman was the wife of John D Rockefeller Sr and the mother of John D Rockefeller Jr. She was active in the Underground Railroad and founded Spelman College, a historically black women's college in Atlanta. Spelman and variations such as Spellman, Spillman, and Spielman are often used as Jewish surnames.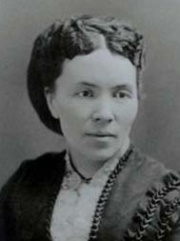 Winthrop Aldrich was the son of Nelson Aldrich (one of the main men behind the Federal Reserve Bank), the brother of Abigail Aldrich (wife of John D Rockefeller Jr), and the uncle of David Rockefeller. Abigail Aldrich helped establish the Modern Museum of Art in Manhattan. Winthrop Aldrich with Marilyn Monroe, also a Jew, in 1957. Look at his nose and ear.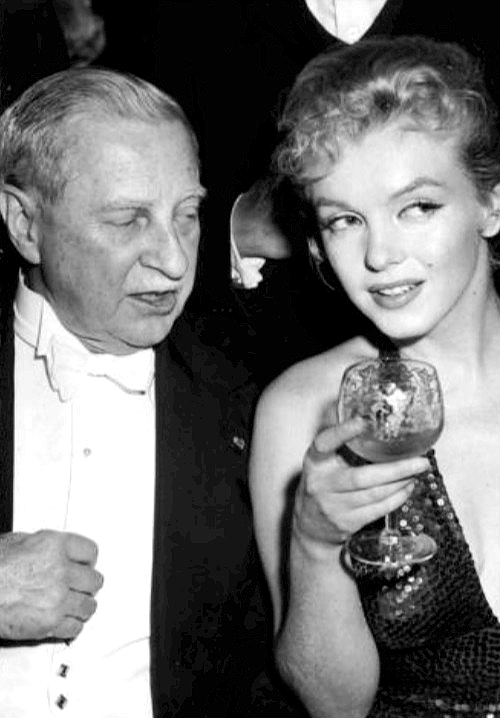 Some example of unrelated Aldrich people. Clockwise from top: Ronnie Aldrich, Larry Aldrich, and Judge Bailey Aldrich.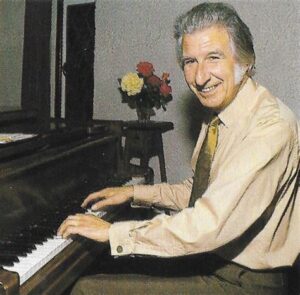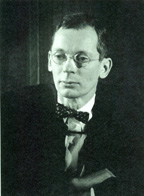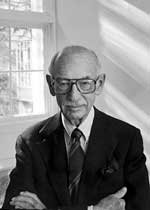 Ross Perot and Ross Perot Jr
Ross senior was founder and CEO of Electronic Data System. He ran for presidency in 1992 and 1996. His father was a commodities broker. Although he supported Trump and Bush, Ross Senior is pro-choice and supported gay rights.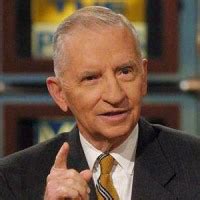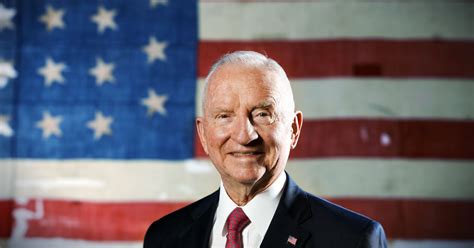 Ross Jr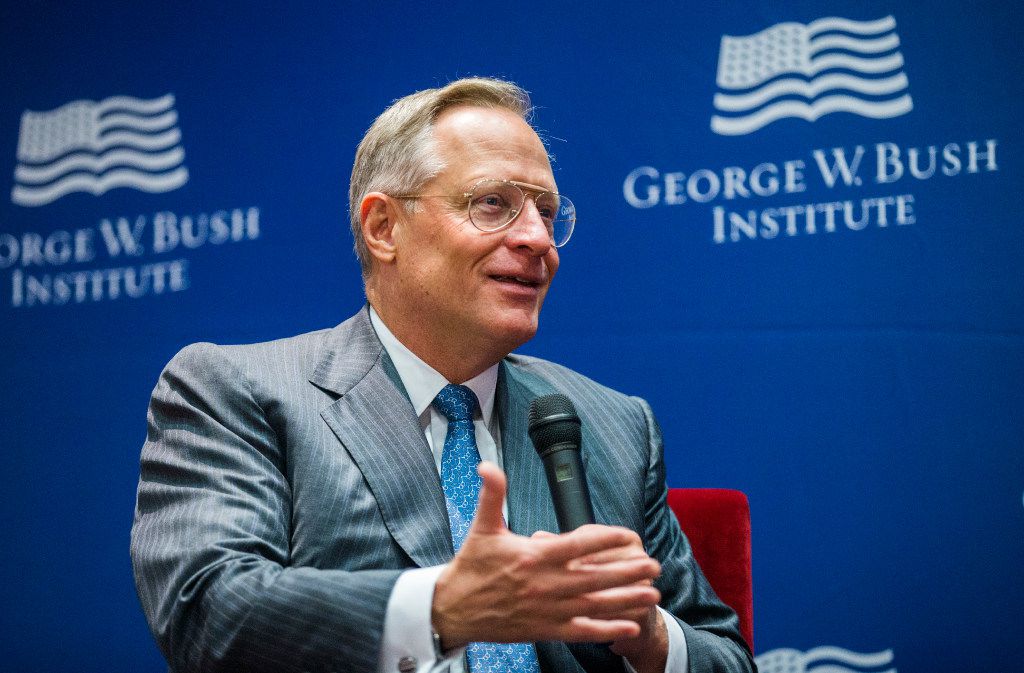 Eric Schmidt
Schmidt was CEO of Google from 2001-2011. He has had very cozy relationships with Jews and Israel. Both of Google's founders, Larry Page and Sergey Brin, are Jews.
Two of the ADL's top awards to Shimon Peres, and Eric Schmidt in 2014.
Fred Trump

The Trumps are all but guaranteed to be Jews. They are Zionist to the core and support many pro-Israel initiatives. They are shrewd businessmen as well.
Frederick Trump, father of Fred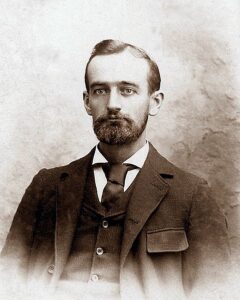 From Wikipedia:
Despite wearing a toothbrush moustache as late as c. 1950, from the time of the war (when Nazi Germany murdered six million Jews in the Holocaust) until the 1980s, (Fred) Trump denied that he spoke German and claimed he was of Swedish origin. In a 1973 interview with The New York Times, he claimed to have been born in New Jersey. These false claims of his heritage were repeated in the 1980s by Donald Trump and the author of Donald's first biography. After Fred Trump's death, his nephew and family historian John Walter explained that "He had a lot of Jewish tenants and it wasn't a good thing to be German in those days." Trump's contributions to Jewish charities led some to believe that he belonged to the Jewish faith. During the 1980s, Trump became friends with future prime minister of Israel Benjamin Netanyahu, who at the time was the Israeli ambassador to the United Nations.
… Fred reportedly also supported the Long Island Jewish Hospital and the Hospital for Special Surgery in Manhattan.
… Trump backed both Jewish and Israeli causes, including Israel Bonds, donating the land for the Beach Haven Jewish Center in Flatbush, New York, and serving as the treasurer of an Israel benefit concert featuring American easy-listening performers.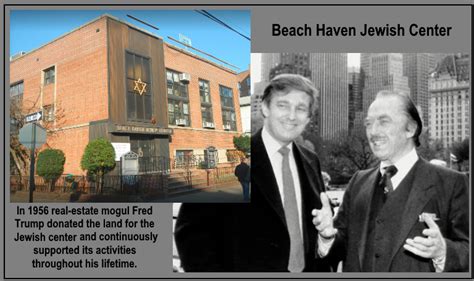 From left to right: Fred C. Trump, Samuel Lemberg, Charles Punia, David A. Gerst and Harry Waxman at the Brooklyn Real Estate and Builders Division of the New York and Brooklyn Federations of Jewish Charities fourth annual dinner in 1941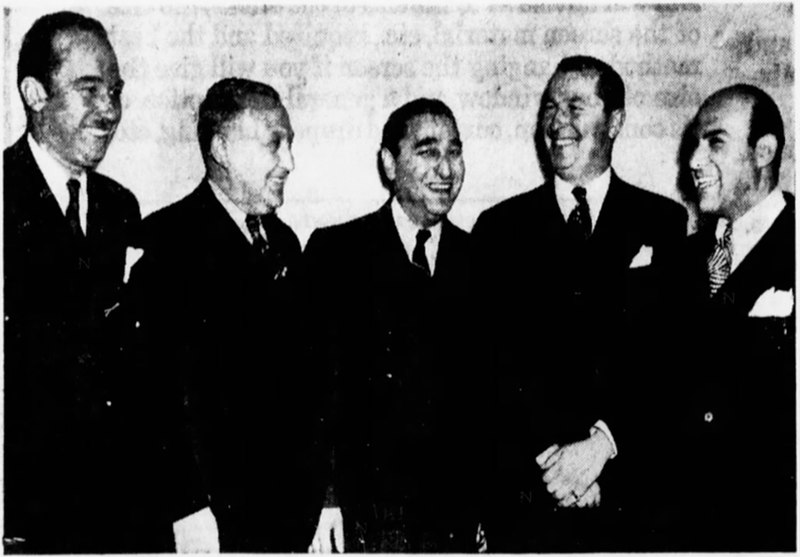 Donald Trump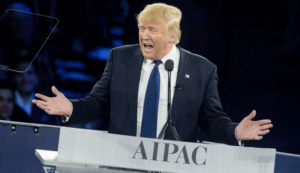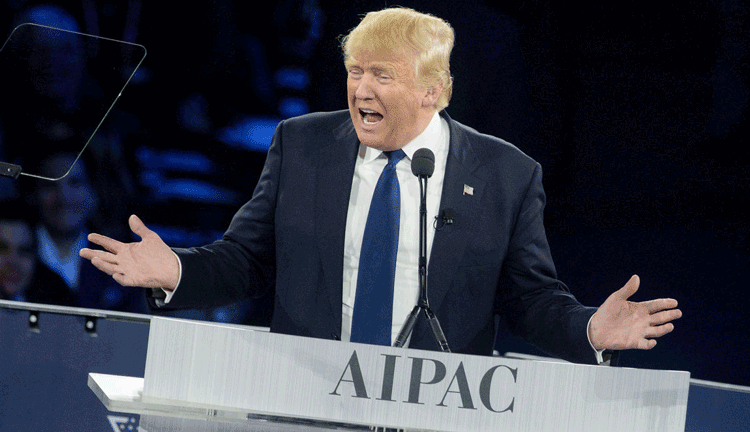 Donald and Fred Trump made their fortune in real estate and property development, a highly Jewish activity. Allen Weisselberg, a Jew, was the chief financial officer of the Trump Organization, a group that controls around 500 businesses. This organization owns many ritzy properties across America and in a few other countries. It has come under investigation for fraud and embezzlement. Weisselberg plead guilty to committing more than a dozen felonies, including criminal tax fraud and grand larceny as charged by the State of New York.
Trump is a hawkish Israel firster. The former President's cabinet was mostly kosher. Sheldon Adelson was Trump's biggest campaign donor. This Jewish man wanted to nuke Iran off the planet. Trump's daughter Ivanka, is married to one of his most important cabinet member, the Jew Jared Kushner. Ivanka herself converted to Judaism.
Wikipedia:
(Miriam Adelson) has written that Trump "should enjoy sweeping support" among U.S. Jews and Israelis, and that Trump deserves a "Book of Trump" in the Bible due to his support for Israel. She pushed for the pardon of Aviem Sella who spied against America. Adelson wrote that Trump represents "kinship, friendship, courage, the triumph of truth" and that "Israelis and proud Jews owe Donald Trump our gratitude.
There has been substantial evidence that Trump is a sexual predator and has had multiple sexual relations with minors, which is not unusual behavior among Jewish men. Trump was a partner with sex predator Jeffrey Epstein and raped a 13 year old girl at Epstein's home back in 1994 as well as a 12 year older.
An encyclopedia could be written on Donald Trump's Jewish dealings.
Sam Walton
I would be willing to wager a bet that Walmart's founder, Sam Walton, is Jewish. He was married to Helen Robson, an English Jew. She was the daughter of Hazel Carr Robson and a prosperous banker/rancher Leland Stanford (L. S.) Robson. She was the valedictorian of her high school class in Claremore, Oklahoma.
Wikipedia on Sam Walton: He lived (in Kingfisher, OK) with his parents on their farm until 1923. However, farming did not provide enough money to raise a family, and Thomas Walton went into farm mortgaging. He worked for his brother's Walton Mortgage Company, which was an agent for Metropolitan Life Insurance, where he foreclosed on farms during the Great Depression.
The department store and the mega retailer business has always been highly kosher. Big name brand stores such as Hechts, Bloomingdale's, Macy's, Neiman Marcus, Saks Fifth Avenue, Kohl's, Marshalls, Best Buy, Costco, Staples, and Home Depot were all founded by Jews. I doubt Walmart is any different.
Sam Walton doesn't look like a white Gentile. Has rat ears.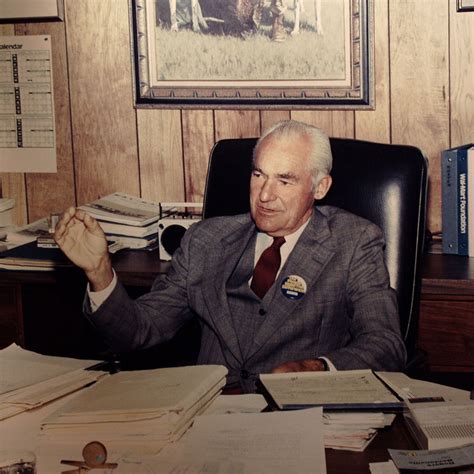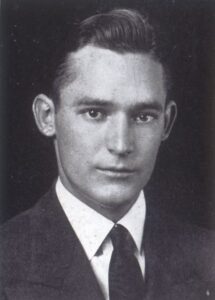 Other billionaires that are highly suspected to be Jews
Jay Adair – CEO of Copart, which was founded by his father in law, Willis Johnson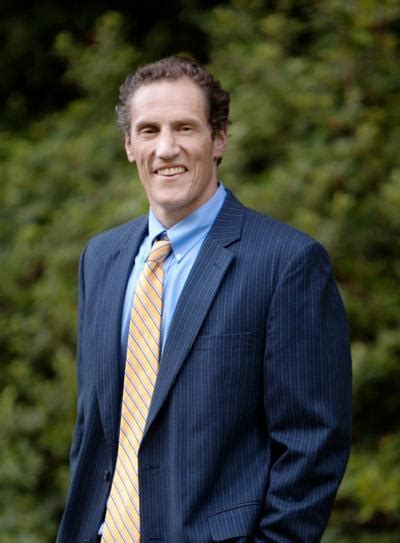 John Arrillaga – family is from the Basque region of Spain; he was a real estate developer who was one of the largest landowners in Silicon Valley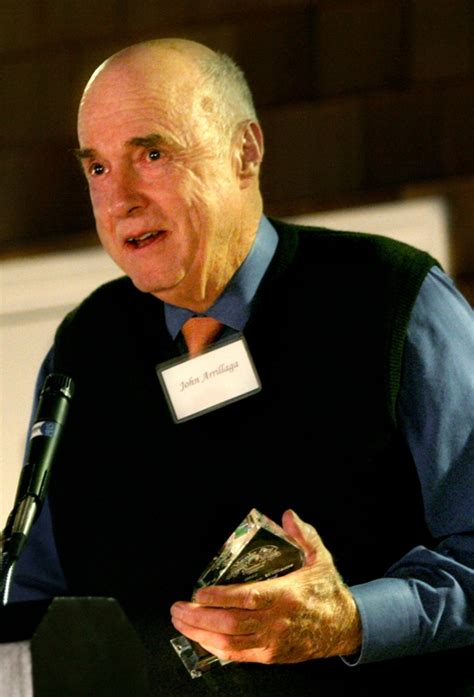 Ames family (1 member who is a billionaire) – possible variation of Amyas; railroad tycoon and prestigious family; Frederick Lothrop Ames served on board of directors of banks, mining companies, and hospitals; Ames, Iowa was named after this family.
Ashar Aziz – Pakistani; founder of Silicon Valley-based cybersecurity company FireEye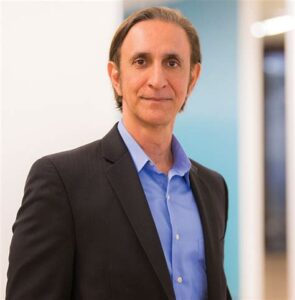 William F. Austin – founder of Starkey Hearing Technologies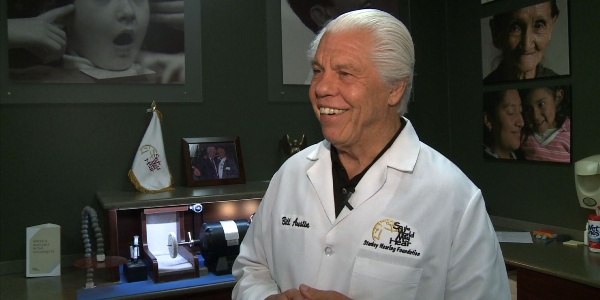 Thomas H. Bailey – Very little info exists. Founder of Janus Capital.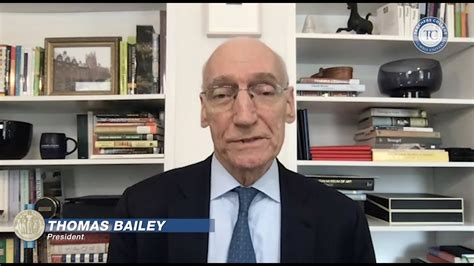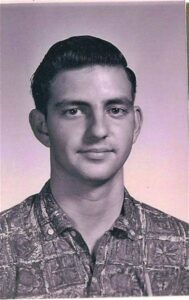 Manoj Bhargava – Pakistani-American billionaire businessman. He is the founder and CEO of Innovations Ventures LLC (dba Living Essentials LLC), the company known for producing the 5-hour Energy drink. Looks like a Duke Blue Devil.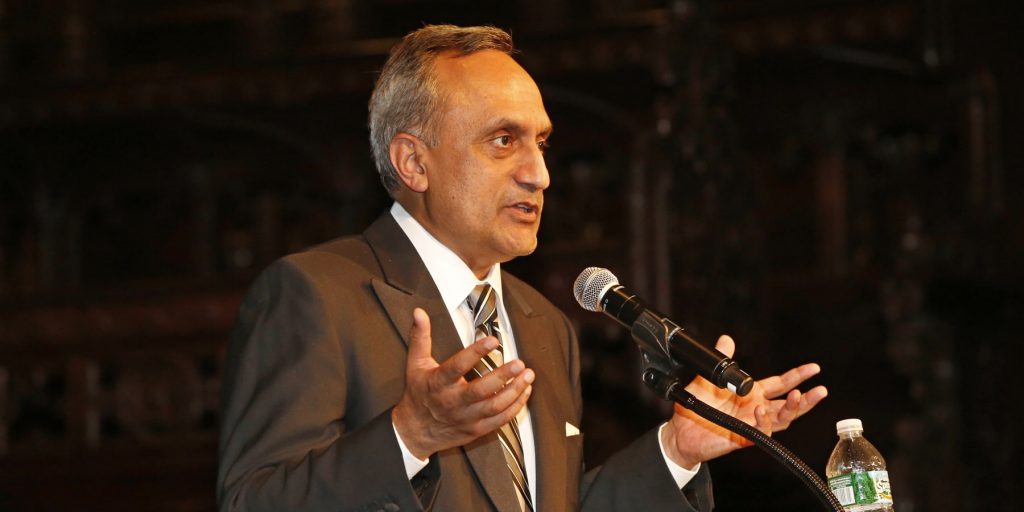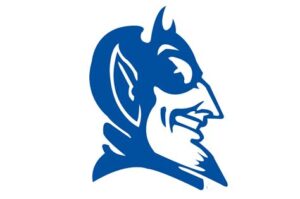 George Bishop – (very little info out there); founder of GeoSouthern Energy
Franklin Otis Booth Jr. – an early investor in Berkshire Hathaway
Karen Johnson Boyd – heiress of Herbert Fisk Johnson
Orlando Bravo – born in Puerto Rico; he and Carl Thoma founded Thoma Bravo, a private equity firm that specializes in software and technology
John Calamos – "Greek"-American; founded Calamos Asset Management
Andrew Carnegie – industrialist tycoon; one of the wealthiest man in American history
Herb Chambers – owner of Boston area auto dealerships
Rocco B. Commisso – founder, chairman and chief executive officer (CEO) of Mediacom, the fifth largest cable television company in the US
William E. Conway Jr. – co-chairman of the Carlyle Group with David Rubenstein
Scott Cook – common Jewish name but not very Jewish looking; co-founded Intuit. Cook is also a director of eBay and Procter & Gamble
David C. Copley -American publishing heir; president and owner, as well as publisher of the San Diego Union-Tribune
David Cotton – former owner, chairman and CEO of Meridian Health Plans
James Coulter – founded private equity firm TPG Capital with William Price and Jew David Bonderman; "Methodist"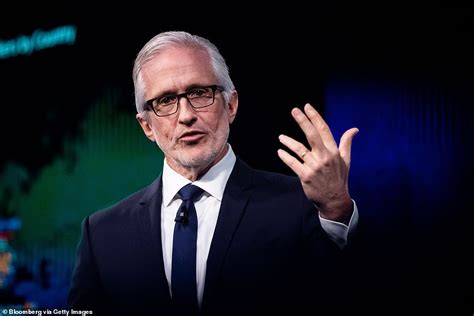 COX FAMILY (6 members that are billionaires)
Barbara Cox Anthony – Cox Enterprises; daughter of Ohio governor James Cox
Anne Cox Chambers
Katharine Rayner
Margaretta Taylor – granddaughter of James Cox, newspaper publisher
James Cox Kennedy
Blair Parry-Okeden – grandson of James cox
Daniel A. D'Aniello – cofounder and chairman of the Carlyle Group, a private equity firm
Ray Davis – (little info on him); chairman for Energy Transfer Partners (ETP) and chairman of Energy Transfer Equity (ETE); co-owner of Texas Rangers; Davis is a common Jewish surname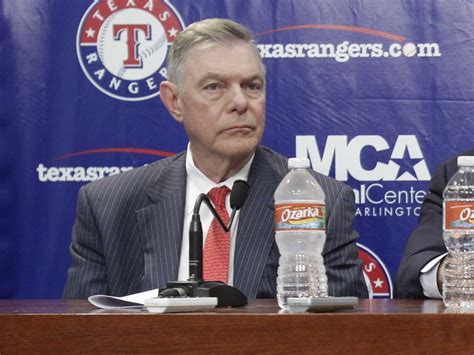 Robert Addison Day – grandson of Superior Oil Company founder William Myron Keck; R
Robert H. Dedman Jr. – founder of ClubCorp, golf and country clubs
Bharat Desai – of Indian descent and born in Kenya; co-founder and chairman of Syntel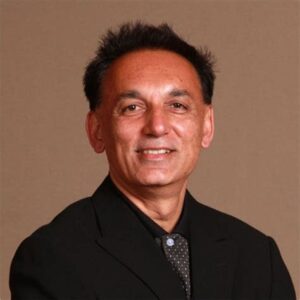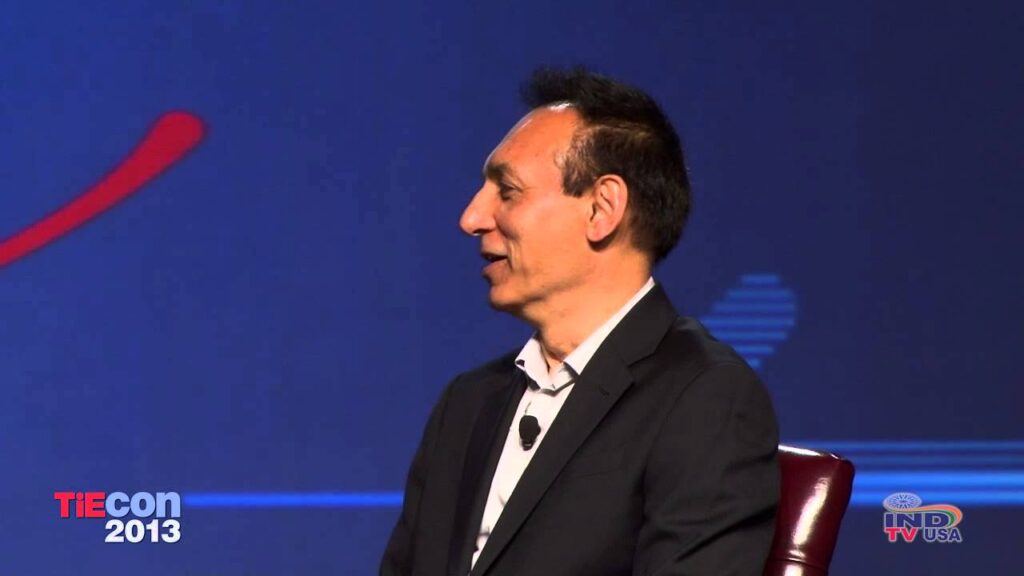 James and Thomas Duff – "Mormon"; James and Thomas Duff were founders of Duff Capital Investors; father, Ernest, was founder of Southern Tires
Ernest Duff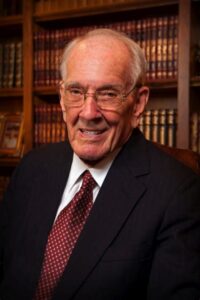 Robert Duggan – former CEO of biopharmaceutical company Pharmacyclics and was previously CEO of surgical systems maker Computer Motion; Duggan and his wife are members of the Church of Scientology. Duggan has been referred to as the church's largest donor
DUNCAN FAMILY
Duncan family – energy industry
Milane Frantz – daughter of Dan Duncan
Randa Williams – daughter of Dan Duncan
Wes Edens – co-founder of Fortress Investment Group and founder of New Fortress Energy; co-owner of the Milwaukee Bucks
Richard Fairbank – founded Capital One with Nigel Morris; was board of directors of MasterCard
Philip Falcone – founder of Harbinger Capital
Jay Farner (possible variation of Fahrner) – CEO of Detroit-based mortgage-lending companies Quicken Loans, Rocket Mortgage, and Rocket Companies; founded Quicken Loans with Jew Dan Gilbert
Arash Ferdowsi – Iranian; co-founder Dropbox with Drew Houston; father was a mortgage broker
FERTITTA FAMILY
There are four members of this family that are billionaires. The Fertittas are "Sicilian" mobsters that made their fortune in casinos and gaming. Owner of the Houston Rockets. One member was a former UFC owner. Related to mob boss Olivia Maceo; R
David Filo – (little info on him) co-founder of Yahoo
Thomas Flatley – Irish-born; "Catholic"; real estate
James Christopher Flowers – managing Director and CEO of J.C. Flowers & Co investments
Donald Foss – (very little info out there) founder of Credit Acceptance, a subprime auto finance company
Ernest Garcia II – Owner of DriveTime and a major shareholder of Carvana. In 1990 he pled guilty to a felony bank fraud charge for his role in the Lincoln Savings and Loan Association collapse
Ernest Garcia III – CEO and co-founder of Carvana
GAYLORD FAMILY
Edward Gaylord – Founder of the Gaylord Entertainment Company that included The Oklahoman newspaper, Oklahoma Publishing Co., Gaylord Hotels, the Nashville Network TV Channel (later renamed "SpikeTV","Spike" and Paramount Network after being sold off), the Grand Ole Opry, and the Country Music Television Channel (CMT) as well as the defunct Opryland USA theme park and a bankrupt airline, Western Pacific Airlines.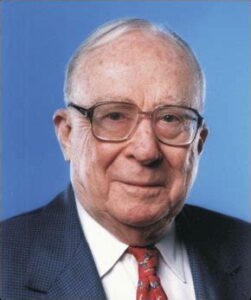 Clay Bennett – Chairman of the Professional Basketball Club LLC, the ownership group of the Oklahoma City Thunder. Bennett is married to Louise Gaylord Bennett, the daughter of Oklahoma City media mogul Edward L. Gaylord.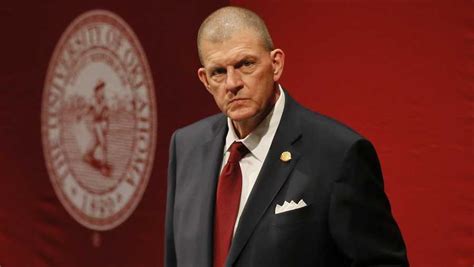 George N. Gillett – various businesses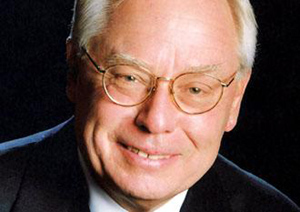 Dennis Gillings – founder and former chairman of Quintiles, a clinical research company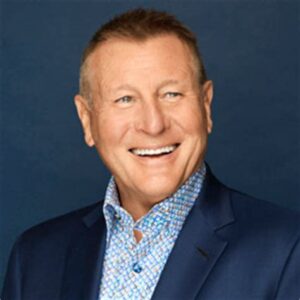 Anne Gittinger – granddaughter of John Nordstrom, co-founder of Nordstrom
Alec Gores – Dual-citizen; born in Nazareth, Israel from a Catholic family; has a Greek father and a Lebanese mother; made his fortune through leveraged buyouts of technology firms at The Gores Group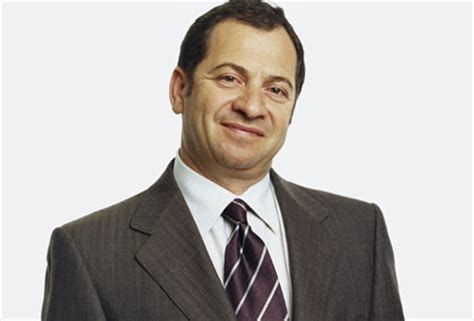 Tom Gores – brother of Alec; founder of Platinum Equity; owner of the Detroit Pistons
Dolly Green – daughter of Burton E. Green, oil and real estate business
Sue Gross – ex-wife of PIMCO founder Bill Gross
Thomas B. Hagen – Chairman and former CEO of Erie Insurance Group, and the son-in-law of the company's founder
Donald J. Hall Sr. – Hallmark Cards; father was founder of the company; father was also a minister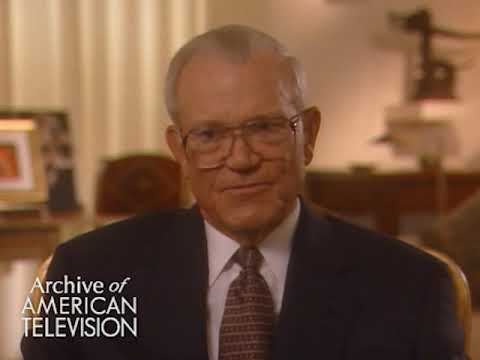 Harold Hamm – oil industry; born to sharecroppers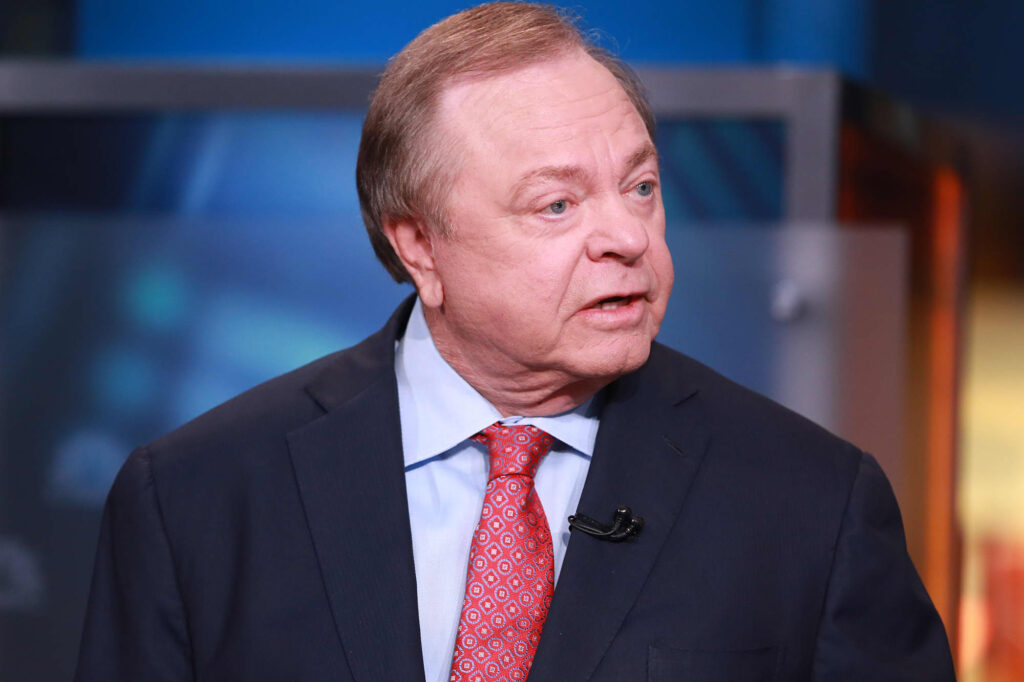 Don Hankey – Hankey group, subprime car loans
John M. Harbert – Harbert Corporation, one of world's largest construction companies; descended from Birmingham, AL founders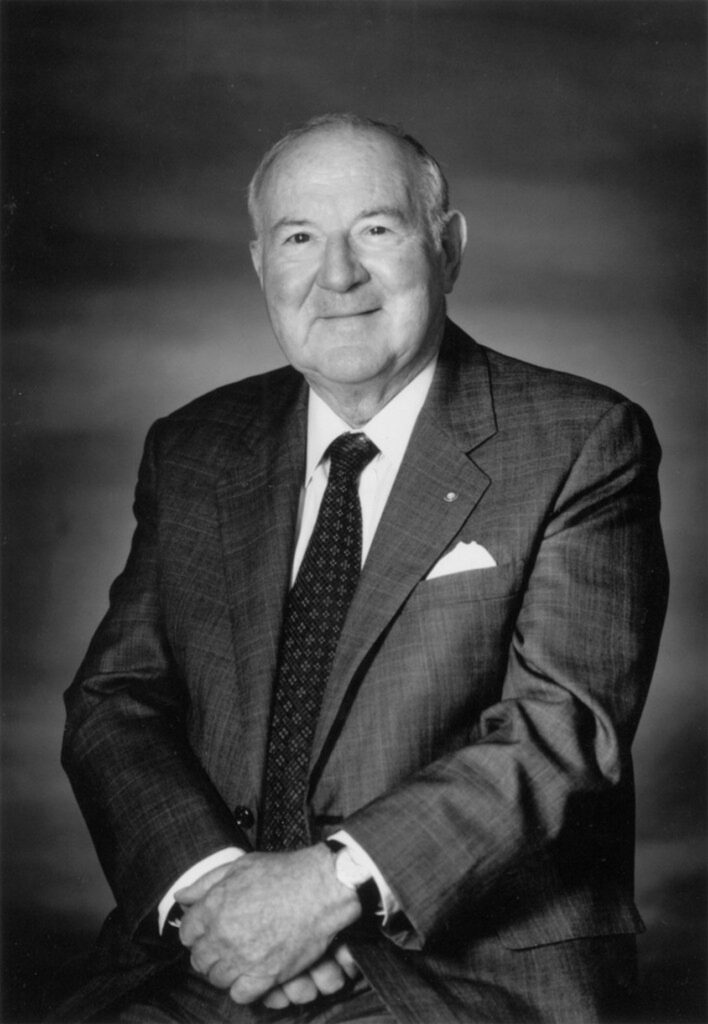 Marguerite Harbert – daughter of John M. Harbert
Bill and Jimmy Haslam – owner of the Cleveland Browns; founder of the Pilot Corporation; Tennessee politics
Richard Hayne – CEO and founder of Urban Outfitters; R
HEARST FAMILY
George Randolph Hearst III
George Randolph Hearst Jr
Phoebe Hearst Cooke
Richard Hedreen – property developer
John W. Henry – futures trader; owner of Boston Red Sox and Boston Globe; very Jewish behavior but not terribly Jewish looking
Robert Holding – various businesses; "Mormon"
Amos Hostetter Jr. – founder of Continental Cablevision; very little genealogical records
Ming Hsieh – doesn't look fully Chinese; founder of Cogent Systems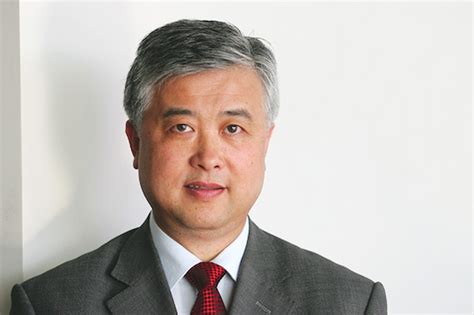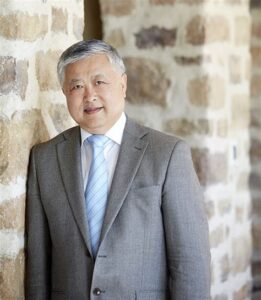 Howard Hughes – Chairman and CEO of Summa Corporation. Founder of The Howard Hughes Corporation. Founder of the Hughes Aircraft Company
H. L. Hunt – Powerful family. Mother was Ella Rose Myers. Hunt had fifteen children by three wives. A scandal emerged in 1975, after his death, when it was discovered that he had a hidden bigamous relationship with his second wife living in New York. The Hunt family cornered the silver market in 1980. Son Lamar Hunt was owner of the Kansas City Chiefs.
Jon Huntsman Sr – possible variation of Huntzman; related to the Romney family, who is highly suspected to be Jewish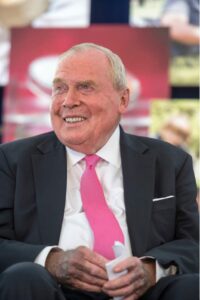 Alonzo Blaine Huntsman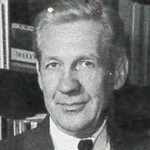 Barbara Hutton – heir to fortune of Frank Woolworth, who was a "Methodist"
Ingram family (includes Martha Rivers and E Bronson Ingram II) – Ingram Industries; lumber baron
Samuel Insull – was accused of profiting personally by selling worthless stocks to unsuspecting investors who trusted him because of his position and reputation.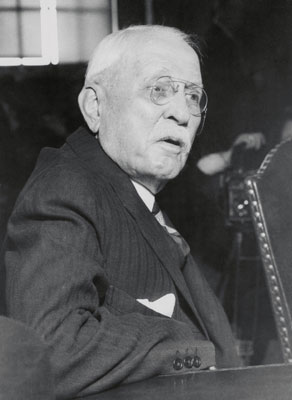 Hamilton E. James – executive vice chairman of Blackstone Group with Jews Jonathan Gray as president and Stephen Schwarzman as CEO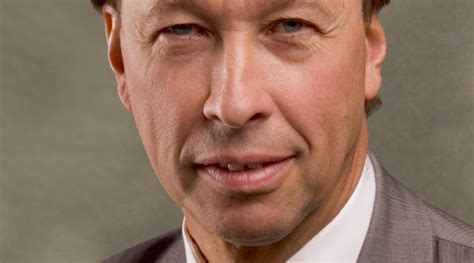 Thomas James – Raymond James Financial
Jim Jannard – Oakley sunglasses founder; "Mormon"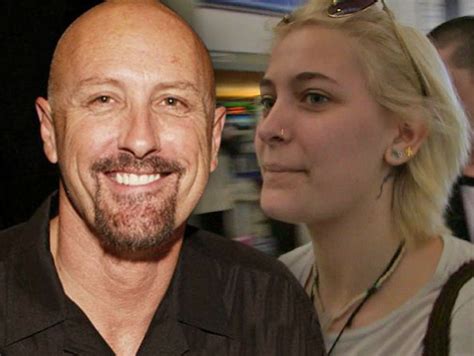 JOHNSON FAMILY – Built family fortune through SC Johnson. There are 9 members in this family who are billionaires:
Samuel Curtis Johnson
Helen Johnson-Leipold
Winnie Johnson-Marquart
Herbert Fisk Johnson III
Imogene Powers Johnson
S. Curtis Johnson
Samuel Curtis Johnson Jr
Herbert Louis
Josephine Louis
Edward C. Johnson II – founded Fidelity; came from a family of New England Puritans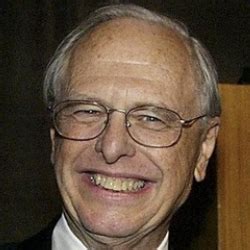 Edward Johnson III – son of Edward II
Willis Johnson – grew up on a dairy farm; served in the Army in Vietnam; In 2021, donated $1 million to South Dakota Governor Kristi Noem to fund a National Guard deployment to the Texas/Mexico border.
Boris Jordan (Shishkov) – Curaleaf; most likely a Russian-Jew; related to Eugene Botkin
Andrew Karam – "Lebanese"; AppLovin, mobile game developer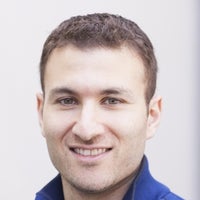 Kim Kardashian – "Armenian"; is heavily promoted by the media; father, Robert, grew up in an affluent family; he was a prominent businessmen and lawyer, who defended OJ Simpson at the 1995 "Trial of the Century"; the two were long-time friends
Peter Kellogg – Spear, Leeds & Kellogg investment firm
William Myron Keck – energy industry
Ken Kendrick – owner of Arizona Diamondbacks; made donations to conservative groups connected with the Koch brothers; R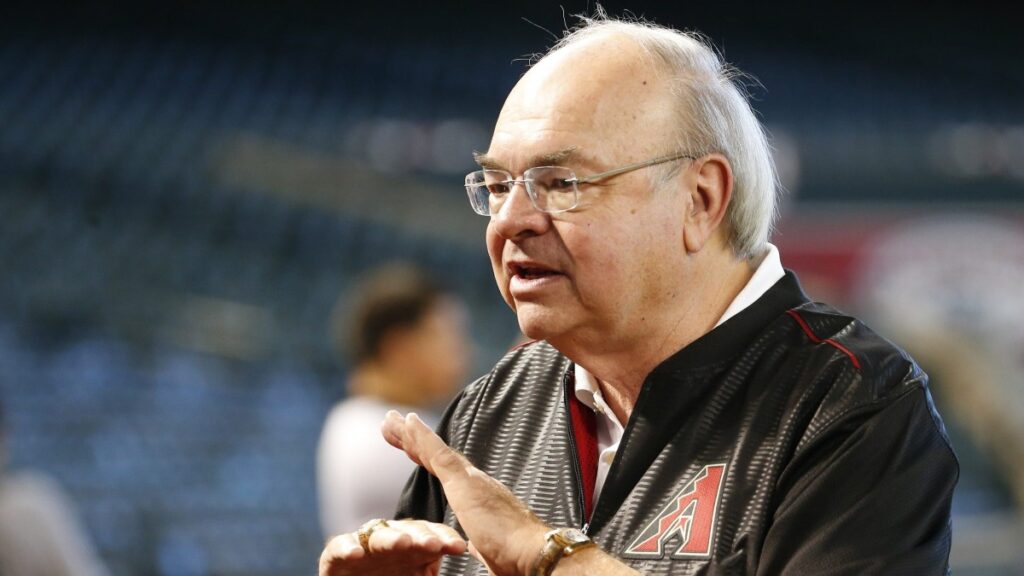 Kirk Kerkorian – "Armenian"; described as the "father of the mega-resort"; founder of MGM Resorts; purchased MGM Studios in 1969; grandson gave a Bar-Mitzvah
John Krehbiel Jr. – very little info; co-chairman of Molex
George Lauder – Carnegie Steel; major donor to liberal causes during the 19th century; one of richest men of the 19th century; member of the powerful Lauder-Greenway family;
Wikipedia:
As a Chartist, Lauder was deeply involved in securing democratic enfranchisement (voting rights) for all citizens of the United Kingdom which at the time limited legal voting to landowners only. Lauder also championed educational rights reasoning that education was the only sure opportunity for men to achieve anything beyond their initial means.
Lauder was closely aligned with his father-in-law, the "fiery orator" Bailie Thomas Morrison, who led the advanced wing of the Radicals in the region.
Pablo Legorreta – Mexican; founder of Royalty Pharma, the "world's biggest acquirer of pharmaceutical royalty streams."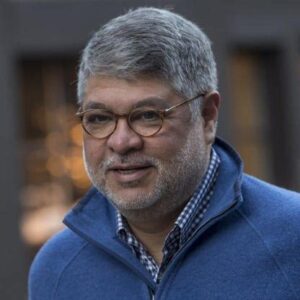 James Leprino – "Italian"; Leprino Foods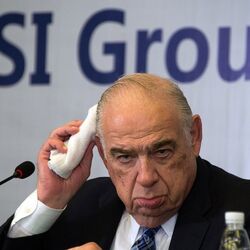 Rodney Lewis – energy
Ge Li – founder and chairman of WuXi AppTec; owns a residence in Fort Lauderdale; not fully Chinese looking
William E. Macaulay – from the Bronx; son of Ella Cook; CEO and chairman of First Reserve Corporation, the world's largest private equity fund specializing in the energy industry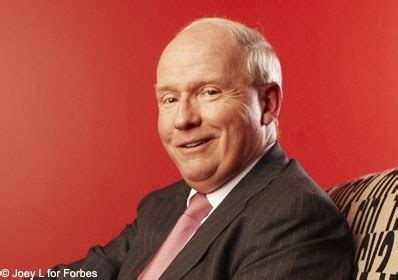 John C. Malone – (very little info) CEO of TCI; the largest private landowner in the United States, possessing upwards of 2.2 million acres (3,437 square miles); L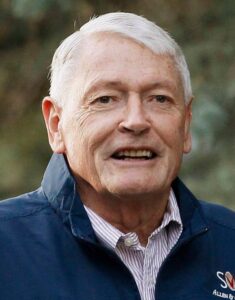 George M. Marcus (Moutsanas) – "Greek Orthodox"; co-founder and chairman of Marcus & Millichap; real estate; D
Anne Windfohr Marion – came from a wealthy family; rancher, horsebreeder; father was a stockbroker; R
Donald B. Marron Sr. – founder of private equity firms Lightyear Capital and Data Resources Inc; son is an economist
Jorge Mas – Cuban; chairman and largest shareholder of MasTec, a Miami-based construction and engineering company, founded by his father; chairman of the Cuban American National Foundation and managing owner of Inter Miami CF
Aubrey McClendon – co-founded Chesapeake Energy; part-owner of NBA Thunder
Jim McKelvey – co-founder of Block, Inc; was appointed as an independent director of the Federal Reserve Bank of St. Louis in January 2017
Bob McNair – late owner of the Houston Texans; against equal rights but a recipient of the Anti-Defamation League's Torch of Liberty Award; R
Janice McNair – widow of Bob McNair; current owner of the Texans
MELLON FAMILY
The Mellons were a powerful family. Wikipedia: the Mellons became principal investors and majority owners of Gulf Oil (which merged with Chevron Corporation in 1985), Alcoa (since 1886), The Pittsburgh Tribune-Review (since 1970), Koppers (since 1912), New York Shipbuilding (1899–1968) and Carborundum Corporation, as well as their major financial and ownership influence on Westinghouse, H. J. Heinz, Newsweek, U.S. Steel, Credit Suisse First Boston and General Motors. The family bank would go on to merge with the Bank of New York to become BNY Mellon.
Billionaires:
Richard Mellon Scaife
Thomas Mellon Evans
Matthew Mellon
Timothy Mellon
Dina Merrill – actress; lived in Palm Beach; father co-founded E. F. Hutton & Co., once one of the largest financial firms in the United States; grandfather was founder of Post cereal and may have been a Jew; married 3 times
Charles Dean Metropoulos – "Greek"; owner of Pabst Brewing; lives in Palm Beach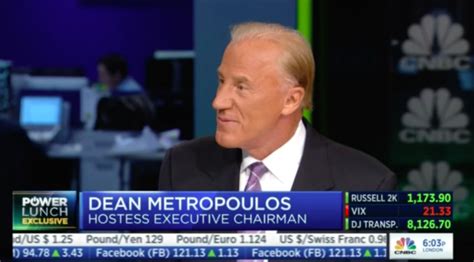 Gail Miller – "Mormon"; wife the Jew Larry Miller, the late owner of the Utah Jazz
George P. Mitchell – real estate; fracking; environmental causes
Tom Monaghan – strong "Catholic"; founded Domino's Pizza; anti-abortion; doesn't look fully Irish; R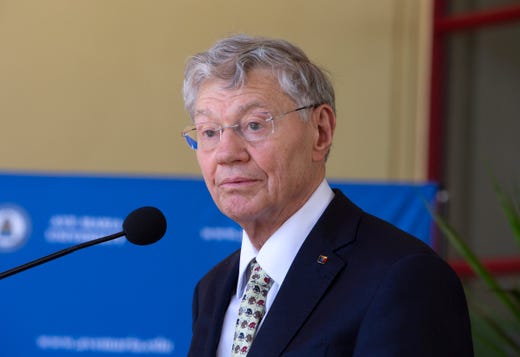 Arturo "Arte" Moreno – "Mexican"; owner of LA Angels
Gordon Moore – co-founder of Intel
Jew Andy Grove on left and Gordon Moore on right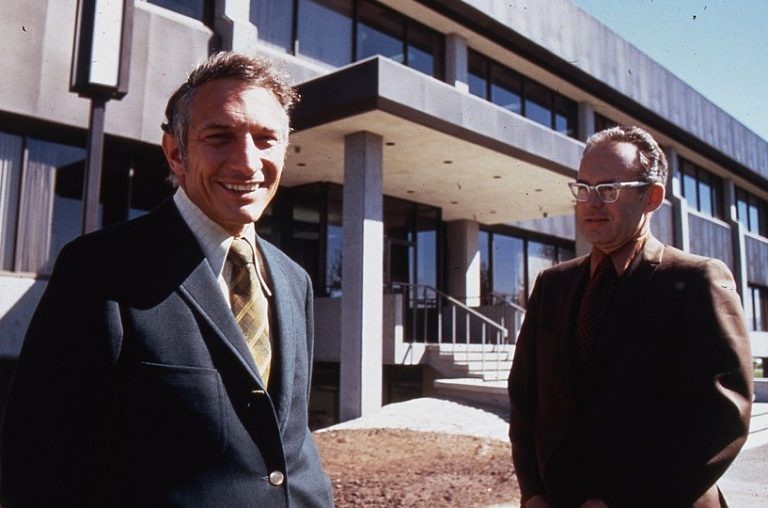 Manuel Moroun – "Lebanese"; owner of the Ambassador Bridge international crossing connecting Detroit, Michigan, and Windsor, Ontario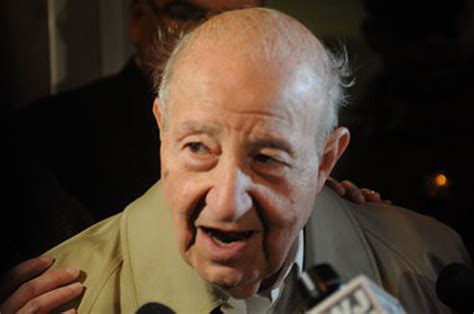 Johnny Morris – founder of Bass Pro Shops
Marshall Naify – "Lebanese"; Long-term chairman of the board of United Artists and later became founder and co-chairman of the board of Todd-AO, the largest independent post-production sound studio in the United States which worked on Apollo 13 and other major films. The Naify brothers were also pioneers in the cable television industry, entering the business in the 1950s. Naify is married to Lily Cates (Katz), mother of Phoebe Cates.
Jahm Najafi – Iranian; private equity; worked for Salomon Brothers; part owner of Phoenix Suns
Ben Navarro – founder of Sherman Financial Group which owns Credit One Bank
Jonathan M. Nelson – private equity
Gabe Newell – software
Bruce Nordstrom – founder of Nordstrom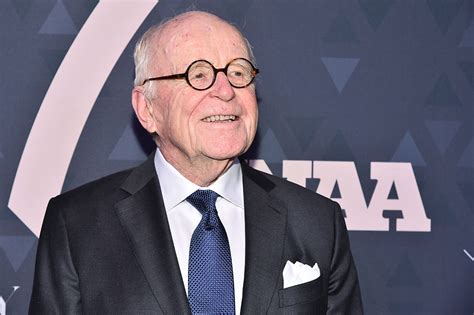 Pierre Omidyar – founder of Ebay
Chamath Palihapitiya – Sri Lankan; Palihapitiya is a venture capitalist, engineer, SPAC sponsor, and founder and CEO of Social Capital. He was an early senior executive at Facebook, working at the company from 2007 to 2011. Was a minority owner of the Golden State Warriors; D
Not quite Indian. Look at his nose and ear.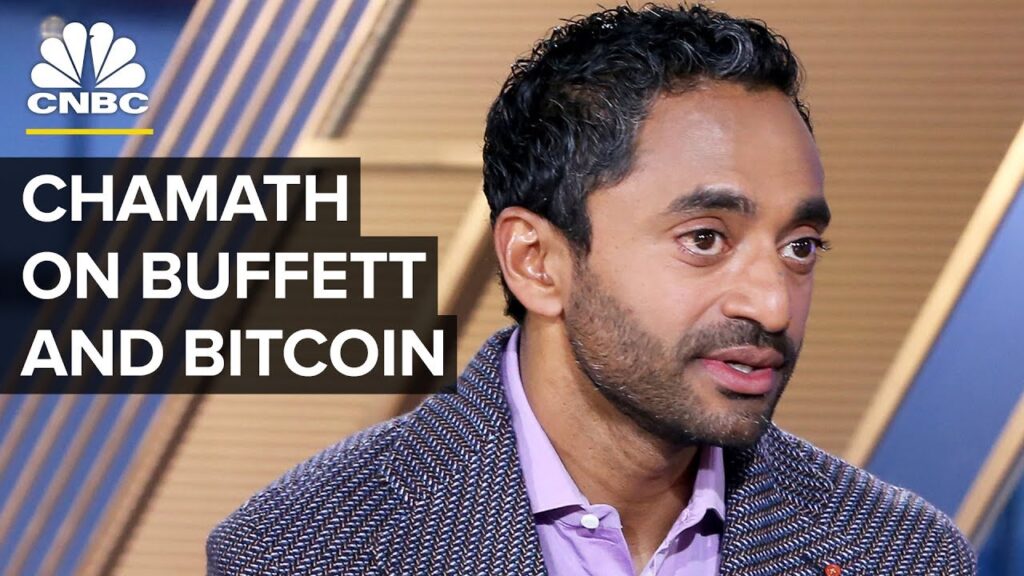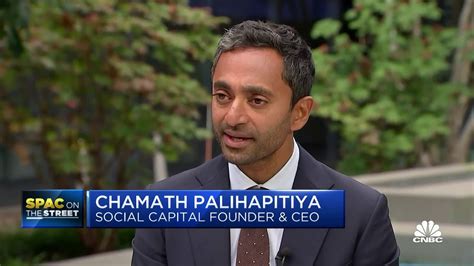 Joseph "Jay" Paul – real estate developer
Jorge M. Pérez – Cuban; chairman and CEO of The Related Group, a real estate firm; friend and former business partner of Donald Trump
Thomas Boone Pickens – Hedge funds, an industry dominated by Jews. Great-great-grandfather was politician Ezekiel Pickens. Looks Jewish.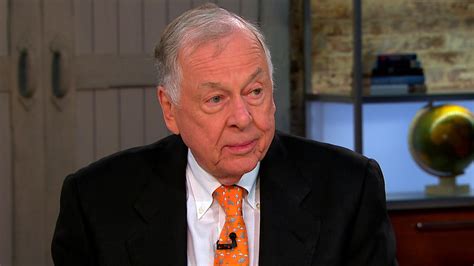 Kevin Plank (Planck) – "Catholic"; founder of Under-Armour; father was a land developer; grew up in Montgomery County, Maryland, one of the most heavily Jewish counties in the country
Gary Primm – (very few photos exist) former chairman and CEO of Primm Valley Resorts; father was an early developer of casinos
Carolyn Rafaelian – Armenian; founder of the accessories and jewelry company Alex and Ani; father was jeweler
Joe Ricketts – "Catholic"; founder of TD Ameritrade. Owner of Chicago Cubs.
(Ricketts) described Islam as a cult and not as a religion. He wrote that Islam could not create a civil society, that "we cannot ever let Islam become a large part of our society", and that "Muslims are naturally my (our) enemy."
Something like this would normally come out of the mouth of a Jew, especially a Zionist Jew.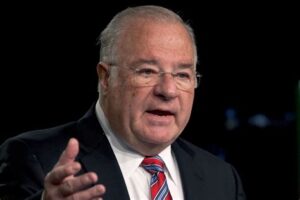 Pat Ryan – founder and retired chairman and CEO of Aon Corporation, an investment firm
Chris Sacca – "Italian"; venture capitalist; accused of sexual harassment multiple times; D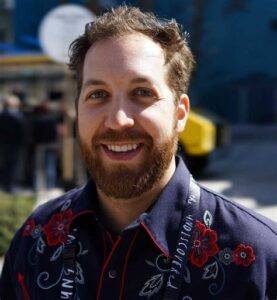 Harry Sargeant III – Marine officer; owner of International Oil Trading Company (IOTC), a company that supplies aviation fuel to the U.S. Military in Iraq; Sargeant loaned money to Lev Parnas, the indicted associate of Rudy Giuliani, as Parnas maneuvered to press the Ukrainian government to announce investigations that would help President Donald Trump politically. R
Fayez Sarofim – Egyptian; "Coptic Christian"; heir to the Sarofim family fortune; fund manager for a number of Dreyfus family stock funds; largest shareholder of Kinder Morgan and part owner of the NFL team Houston Texans. Married to Susan Krohn, ex-wife of billionaire Jew Tracy Krohn. Sarofim was a major supporter of Jeb Bush's 2016 presidential candidacy. R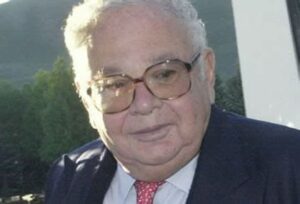 Bernard Frances Saul II – surname is of Norman-Irish origin being a corruption of DeSalle; founder of Washington D.C.'s first mortgage bank, the B. F. Saul Company
Dwight Schar – founder of NVR, 3rd largest home builder in the US; former financial chairman for the Republican National Committee
Evan Sharp – Founder and chief design and creative officer of Pinterest. Sharp met Ben Silbermann in New York through a mutual friend in 2009 and they immediately connected over their love of the Internet. Together with third cofounder Paul Sciarra, the three built the very first version of Pinterest from a small apartment in New York City on West 103rd Street.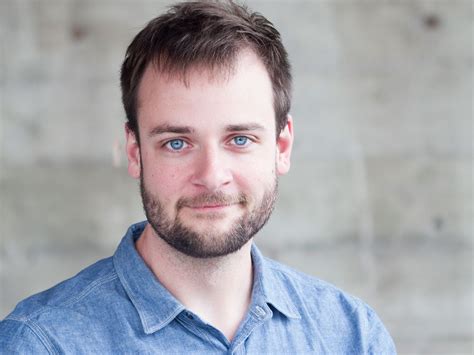 Brian Sheth – half Indian, half "Irish"; President of Vista Equity Partners; definitely has some Jewish-looking features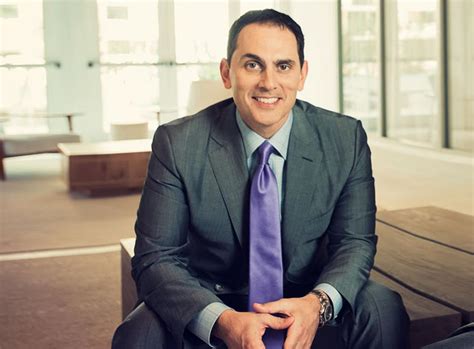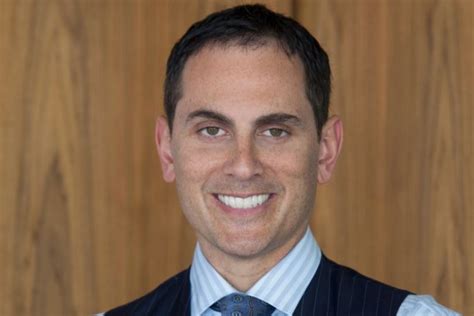 J. R. & Scott Simplot – English & French ancestry; agriculture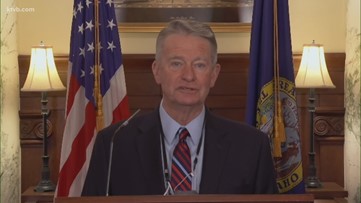 John Richard Simplot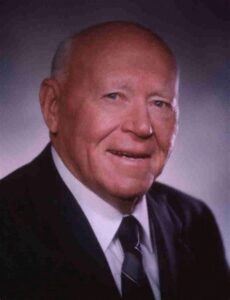 Frederick W. Smith – founder of Fed-Ex; R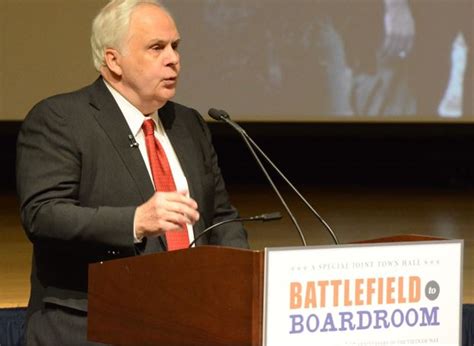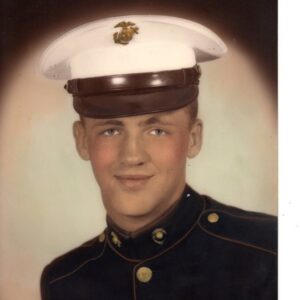 James LeVoy Sorenson – Mormon; Swedish; founder of Sorenson Companies, a parent company of 32 corporations; Wikipedia: With only a high school diploma, he made a fortune in local real estate before expanding in other directions such as innovative technology. Sorenson holds roughly 60 patents, and is credited with a number of medical inventions including the disposable surgical mask and the disposable venous catheter.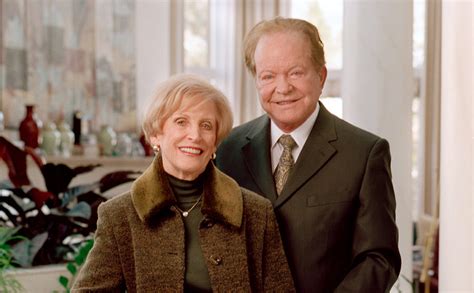 Clemmie Spangler – owner of National Gypsum; donated to Harvard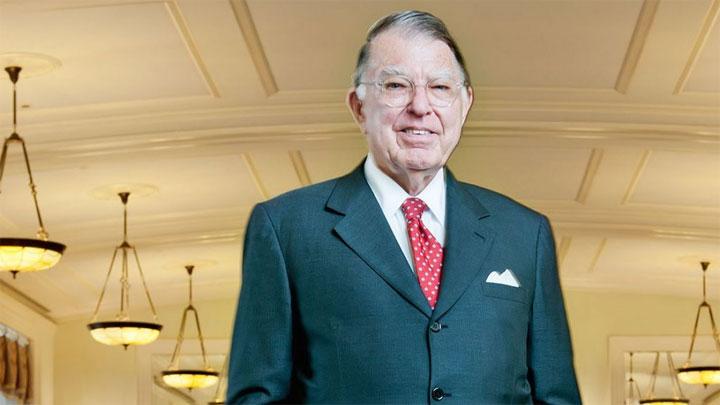 Clemmie Spangler Jr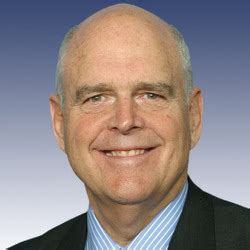 Edward W. Stack – chairman and CEO of Dick's Sporting Goods, founded by father; lives in North Palm Beach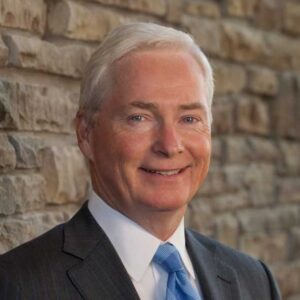 John W. Stanton – founded Trilogy International with Horwitz and Gillespie, a wireless company; majority owner of the Seattle Mariners
George Steinbrenner – late owner of NY Yankees; R
William C. Stone (possible translation of Stein) – founder, chairman and CEO of SS&C Technologies, a provider of services and software for the financial services and healthcare industries
Tim Sweeney – from Potomac, Maryland, which has a large Jewish population; founder and CEO of Epic Games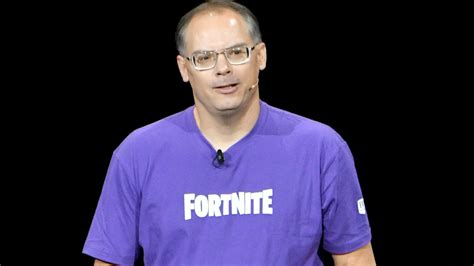 Vlad Tenev – Bulgarian; Co-founder of Robinhood, a financial trading company; parents worked for the World Bank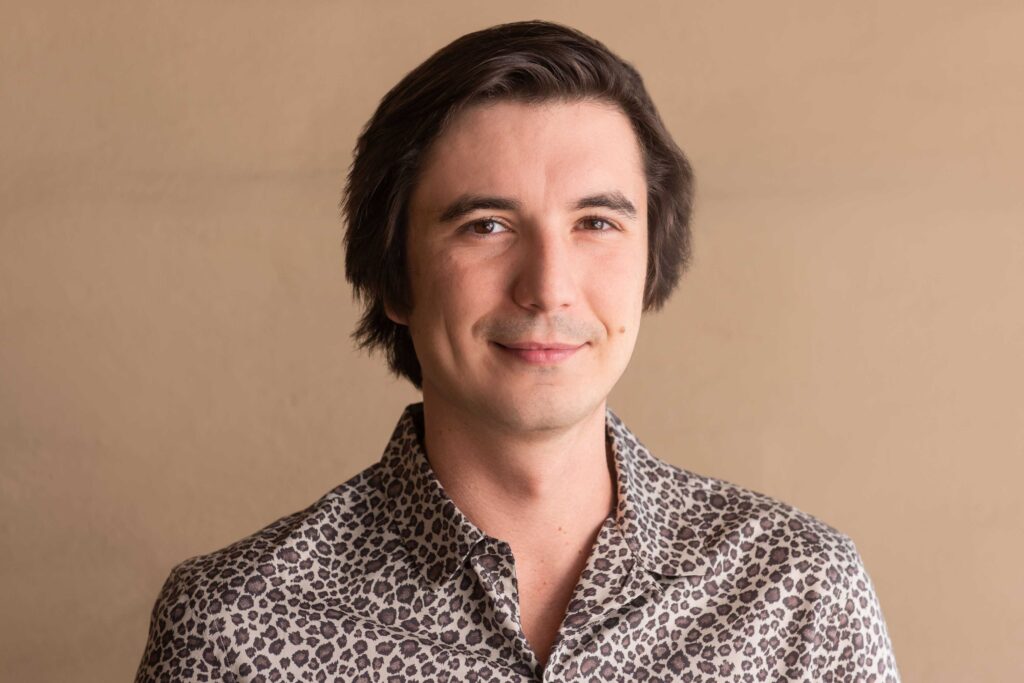 James E. Thompson – founder, chairman and chief executive of Crown Worldwide Group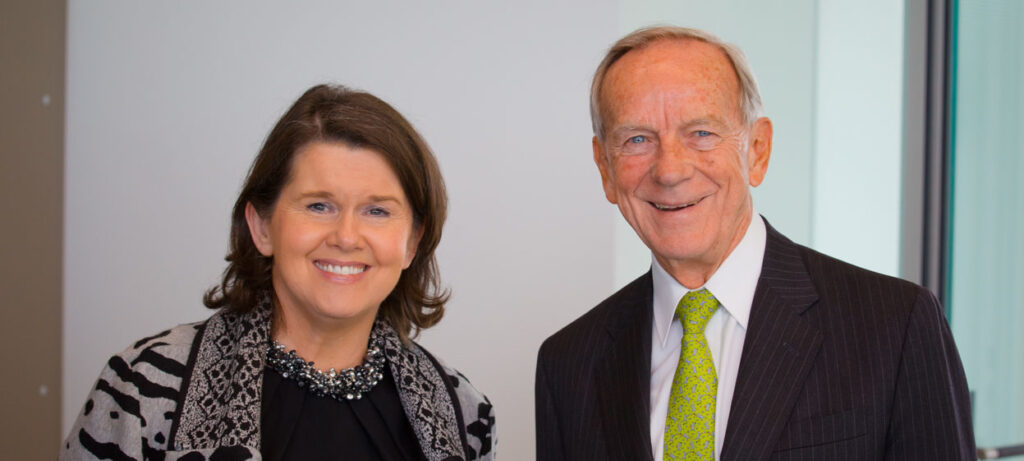 Steven F. Udvar-Házy – aviation industry; Hungarian
Don Vultaggio – Arizona Beverage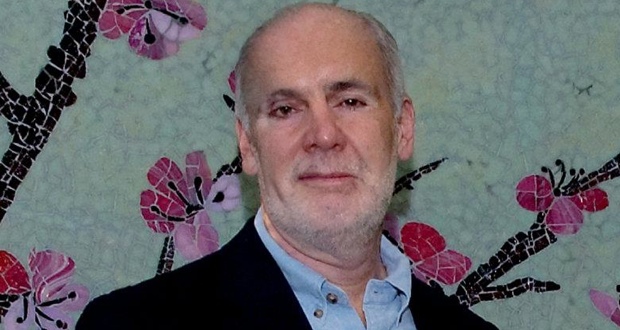 Romesh Wadhwani – Indian; chairman and CEO of Symphony Technology Group (STG), a private equity firm for software, Internet and technology; doesn't look fully Indian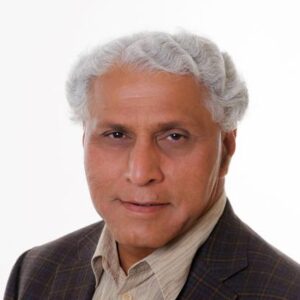 Ann Walton Kroenke – Walton family fortune; married to Stan Kroenke

Nancy Walton Laurie – Walton family fortune

Ronald & Todd Wanek (Vanek) – founder of Ashley Furniture; Todd looks like a devil; R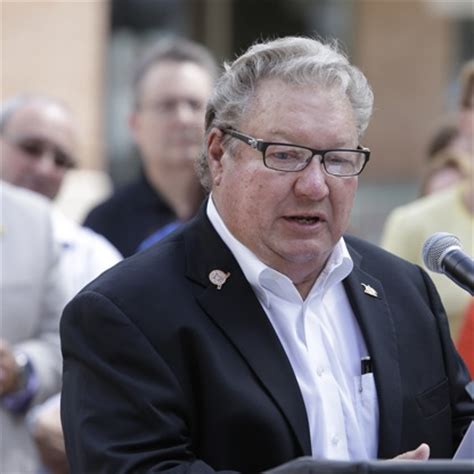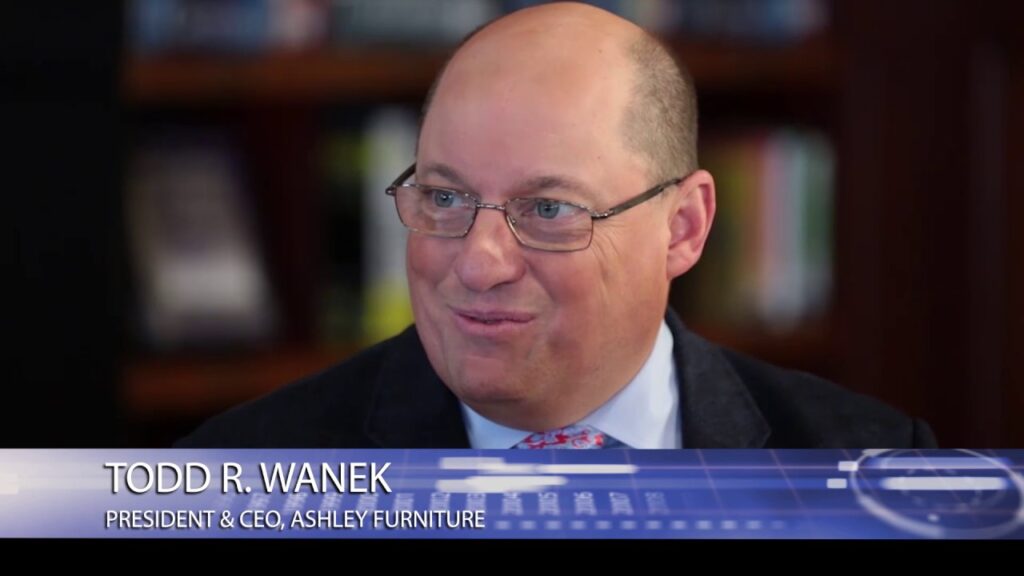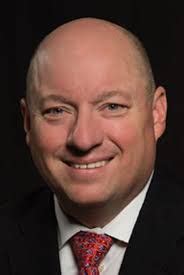 Friedrich Weyerhäuser – "Lutheran"; founder of Weyerhaeuser; family immigrated shortly after the 1848 Revolutions from Germany
Arthur L. Williams Jr. – Christian fundamentalist; founder of A.L. Williams & Associates, known as Primerica Financial Services; owned the Tampa Bay Lightning briefly; donated $70 million to Liberty University, a conservative Christian school; Wikipedia: As with his time in the CFL, Williams was seen as being in way over his head as an NHL owner. His lack of knowledge about hockey, combined with his thick Southern accent and fundamentalist Christian views, made him an easy target for ridicule from his NHL colleagues, who often referred him as "Jed Clampett" behind his back. Lives in Palm Beach county. Williams is likely a fake Christian and practices Judaism in secret.
Nick Woodman – "Quaker"; father was investment banker; founder and CEO of GoPro; step-father is the Jew Irwin Federman
Charles and Sam Wyly – heavy GOP donors; Sam Wyly's daughter Christiana, an environmental activist, married Kimbal Musk, the younger brother of business magnate Elon Musk. Jen Lewin is married to Kimbal Musk. His ancestors included Presbyterian and Episcopalian ministers, college founders, and teachers. Wyly's paternal grandfather was a lawyer who managed plantation assets and helped poor black convicts get paroled from Angola Prison. His maternal grandfather was a doctor. R