The Jesus Trail is a 65 km path from Nazareth to Tiberias. It was supposedly where Jesus walked during his ministry. This trail was not something I had planned to do until basically the last minute. I tend to do things on the go. My plans continuously changes. Me and a couple of German women from the hostel set off one morning. We left much of the stuff behind at the hostel and took just what we needed for a few days of adventure. We didn't stick together and a hour into the trip we separated (but ended up at the same hostel in Galilee a couple days later). I cheated by hitchhiking about a third of it. The trail didn't have many visitors. It passed through both Arab and Jewish enclaves. It was early November 2013 and warm and sunny.
Note: I do not use a diary and rarely write anything down. That's how I travel. I go by memory and photos to refresh my memory.
Nazareth
Before I discuss the trail, here are some scenes of Nazareth: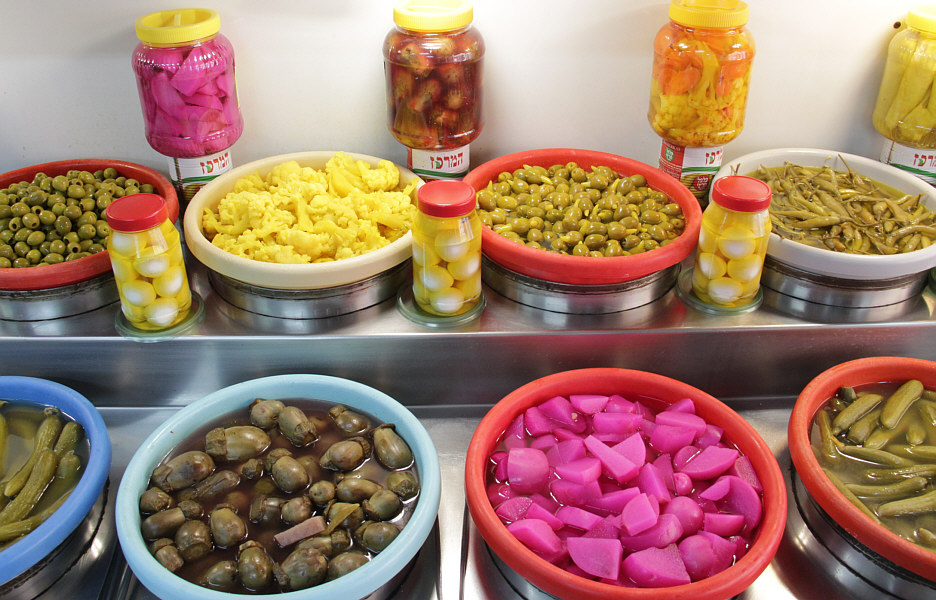 Shop merchant near our hostel.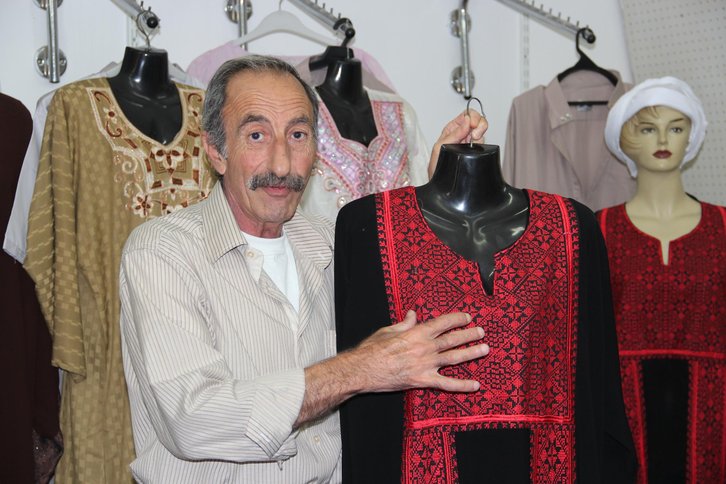 Church of the Annunciation. Reputed to be the site of the house of the Virgin Mary.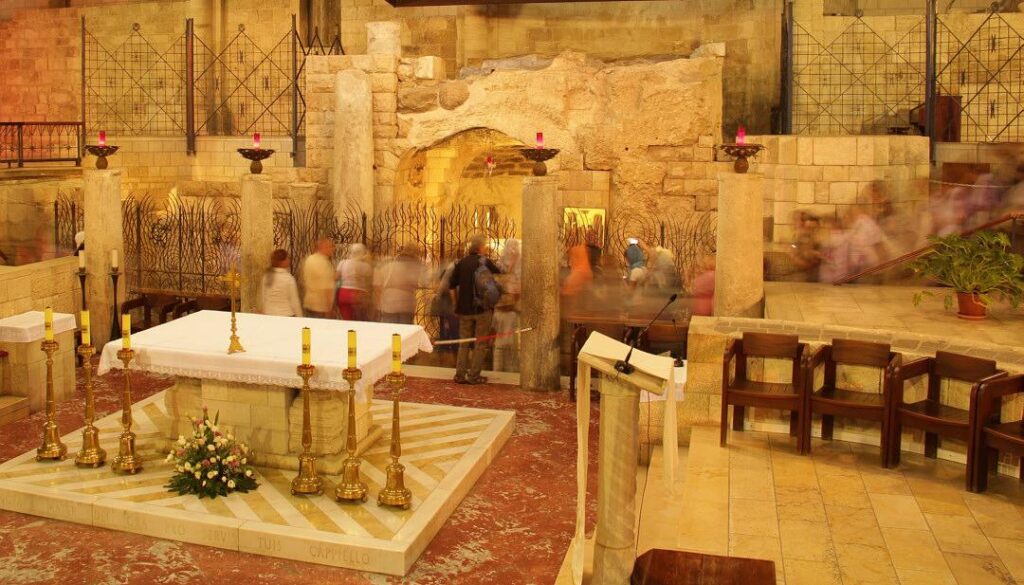 Awesome hostel where I stayed in Nazareth.
Arab-Christian women served as a tour guide of Nazareth from our hostel. Jewish women on the right. This part of town, which is entirely Arab, it is very rare for a Jewish person to visit. Jews have the pervasive fear of Arabs, with much of the fearmongering originating from the Israeli media, which of course is Jewish controlled. Nazareth is the only city in Israel of over 50,000 in population, where Arabs are the majority.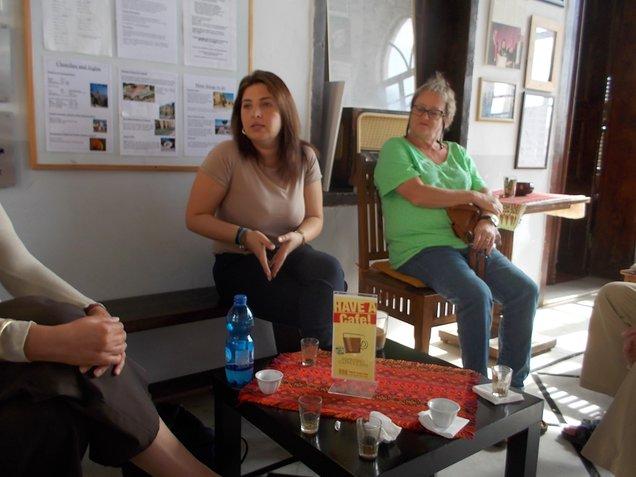 Day 1
We set off from Nazareth one late morning from our hostel. It is a large city and tricky to navigate out of. About 3 hours into the hike, I came across the town of Cana (Kafr Kanna). It is mainly an Arab-Muslim town with a large Christian minority. The famous Catholic church of Cana: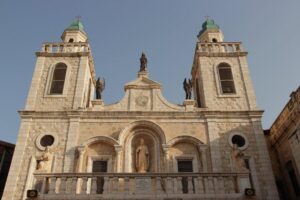 A group of Africans who made a pilgrimage to Cana and other holy sites in Israel: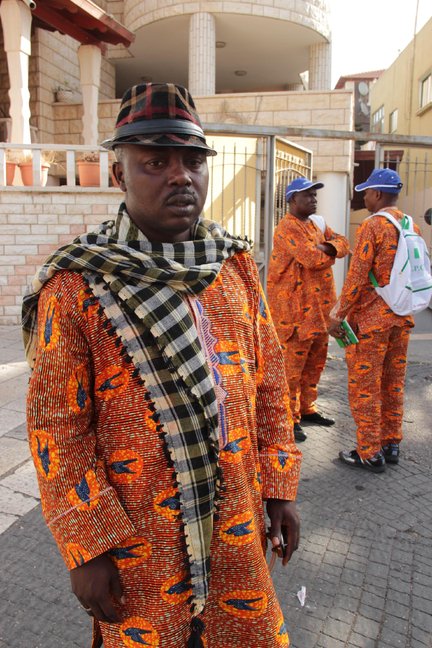 Gift shop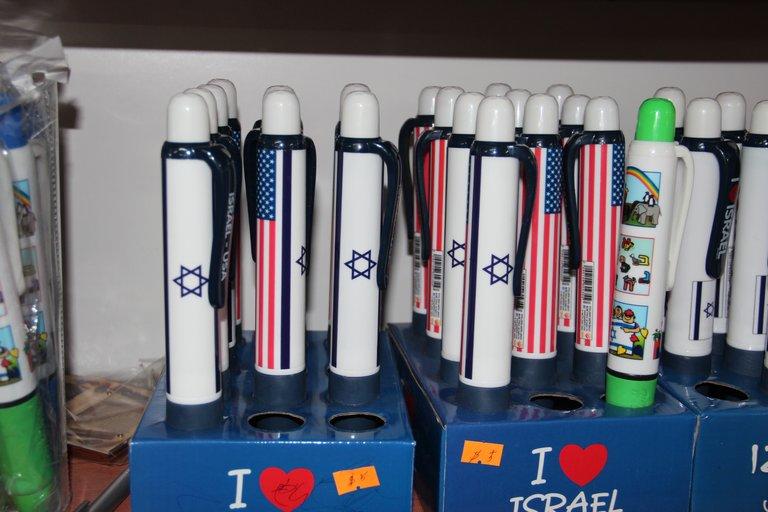 About an hour later, I stumbled upon what looked like a small bed and breakfast in the same town. It was only early afternoon but the next cheap lodging may have been another several hours away on foot. An Arab man came out and greeted me. He seemed friendly enough so I decided to stay for the night. After I paid up, he stopped being friendly. I rarely saw him again. That's the way it is I guess.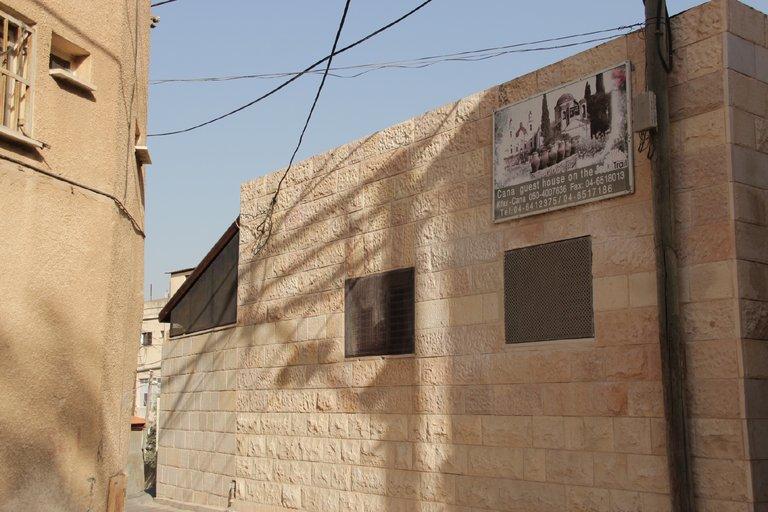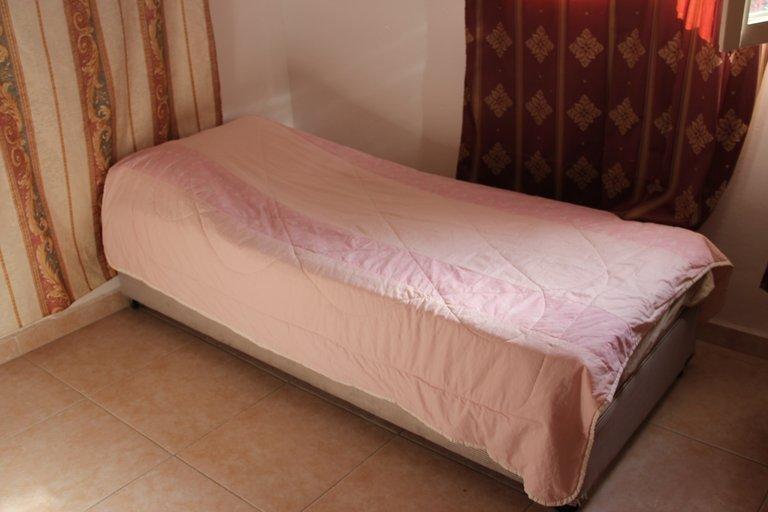 Day 2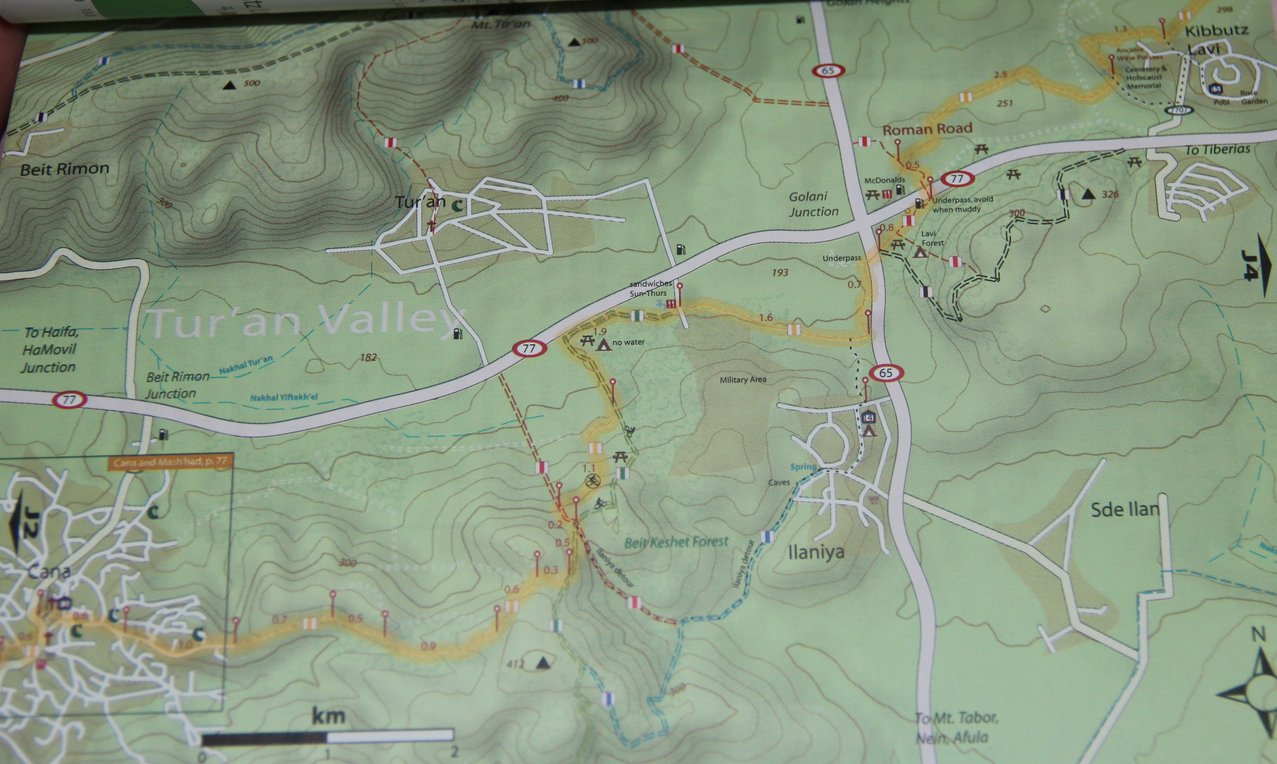 I set out from Cana. Once out, I headed towards Kibbutz Lavi. The map above was the actual one I used for the hike. I didn't purchase the map, but took a photo of it from a guide book at the bed and breakfast that morning. I hiked for a couple of hours. I came onto a major highway (77) and I decided to hitchhike to make up time as it was going to be a 30 km day. I couple of young friendly Israeli-Jews picked me up in no time. Now I don't remember whether I hiked from the main road to a McDonald's or I hiked from the McDonald's to the next major area.
This McDonald's was on the intersection of 77 and 65. Notice the pistol on women's belt: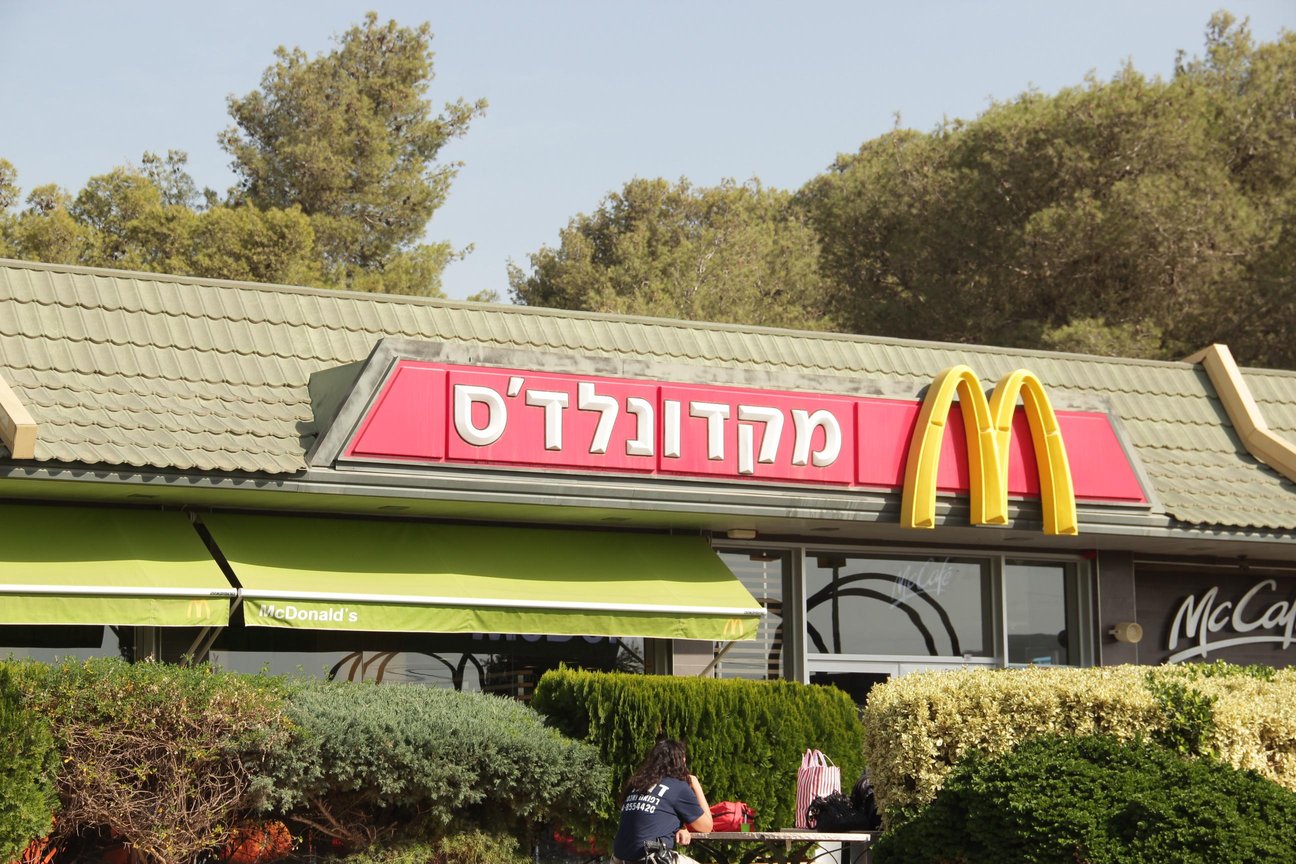 Right next to the McDonald's was an Israeli military museum. It was a small museum and I believed I was the only visitor. I don't even remember seeing any employees. It was free and you just right walk in.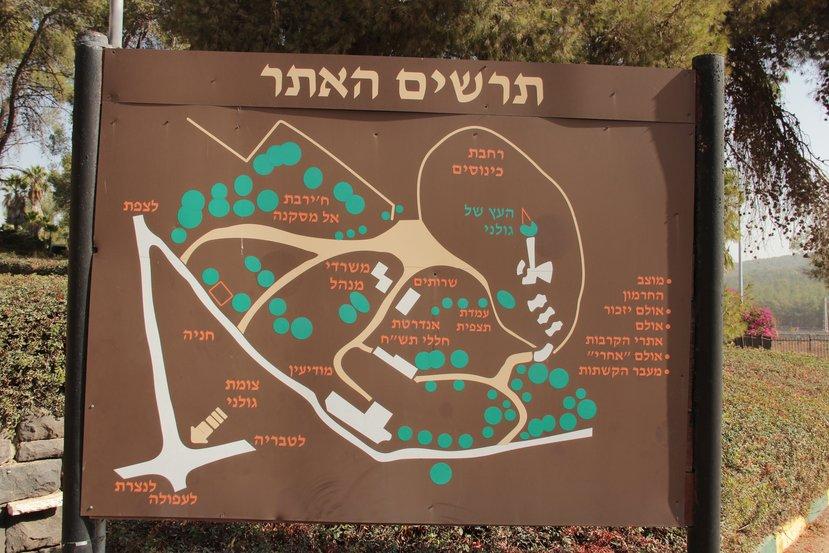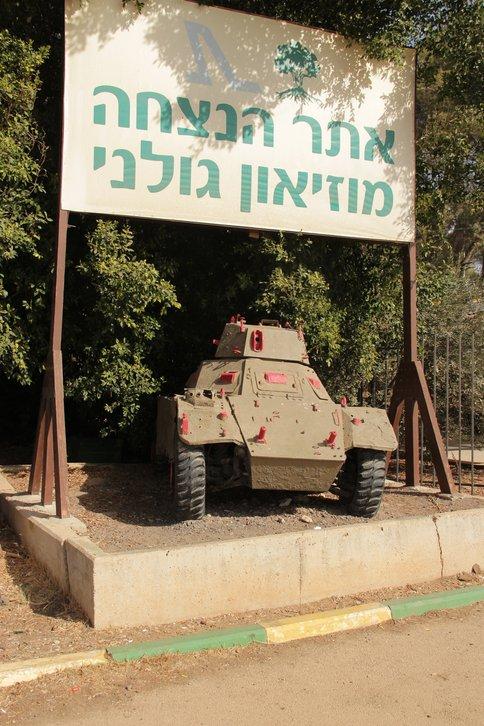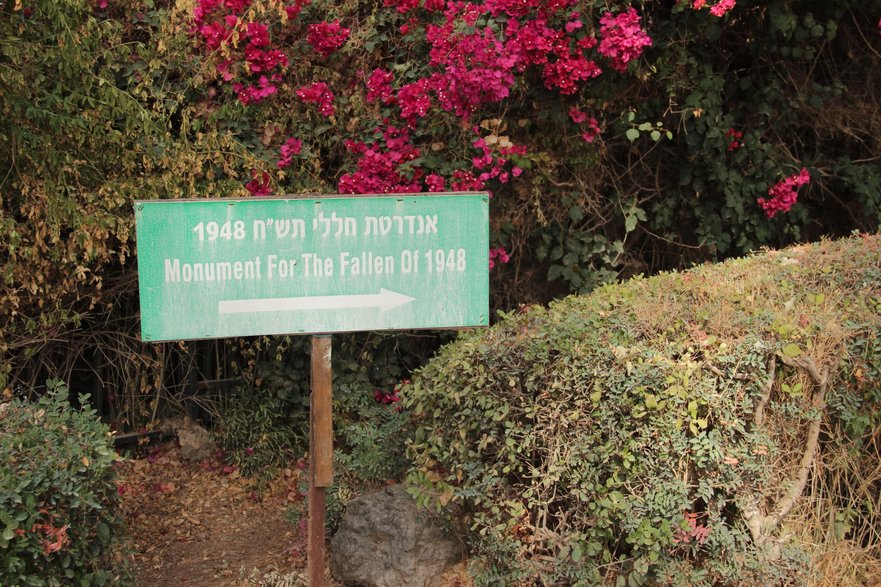 As you can imagine there were tons of pro-Israeli propaganda.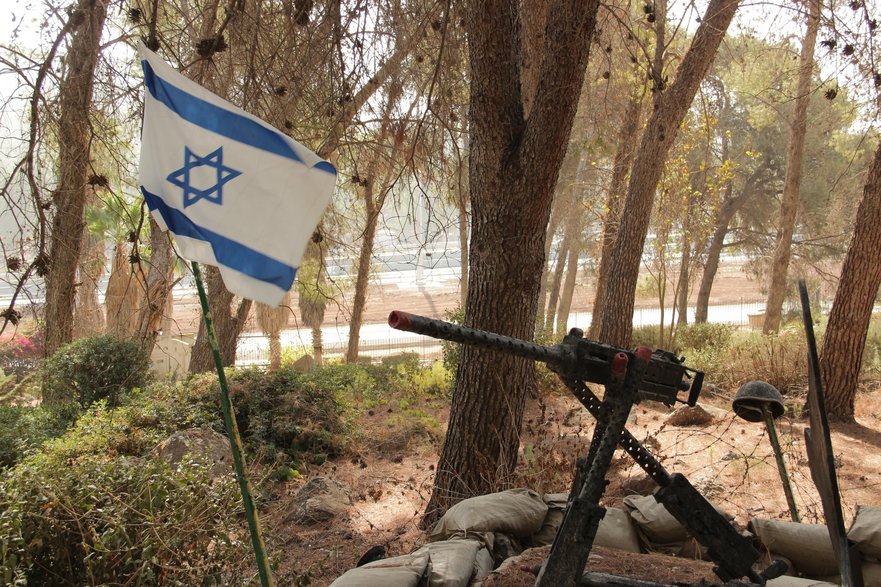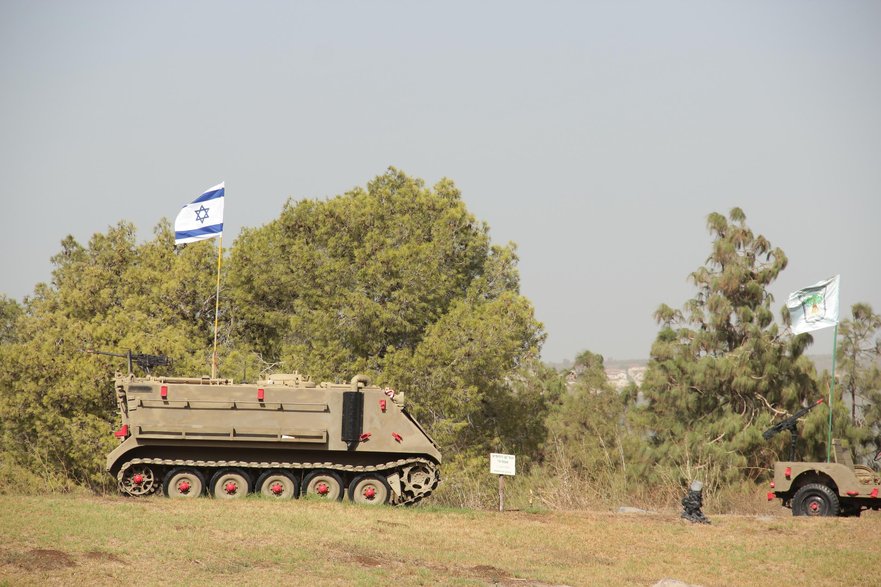 Gaza War diorama.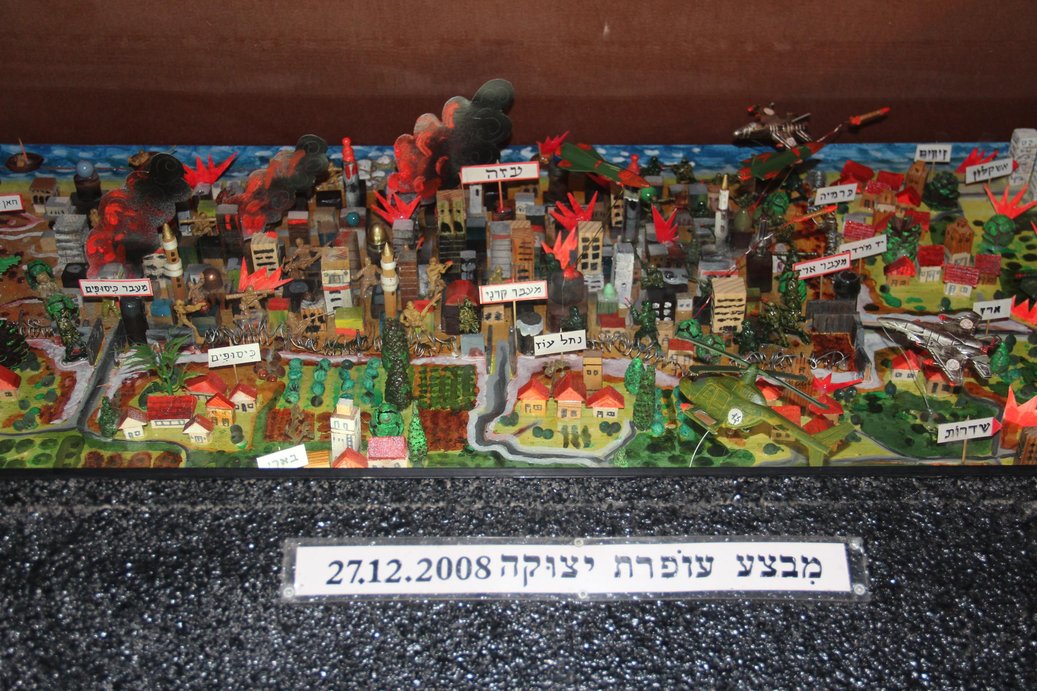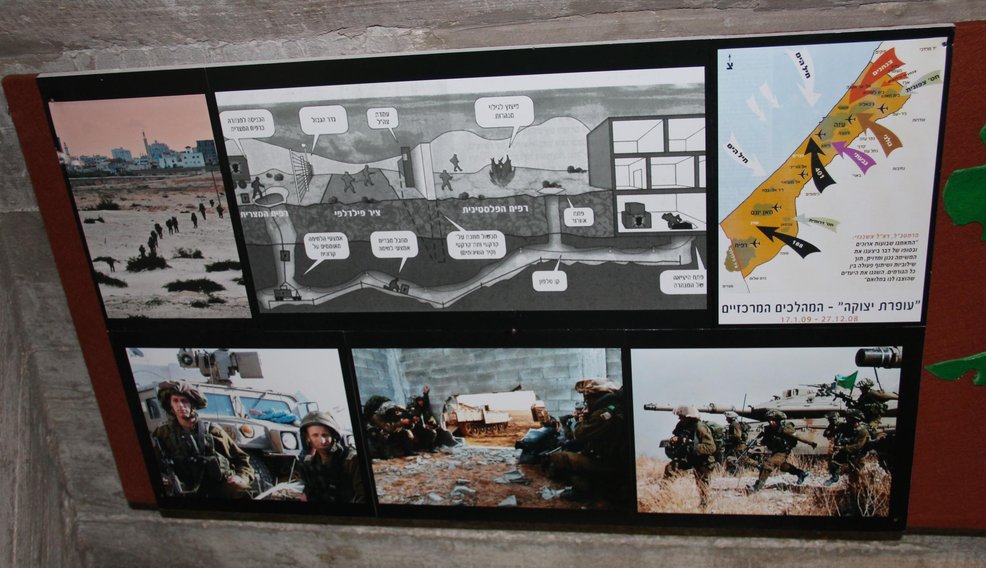 Yom Kipper War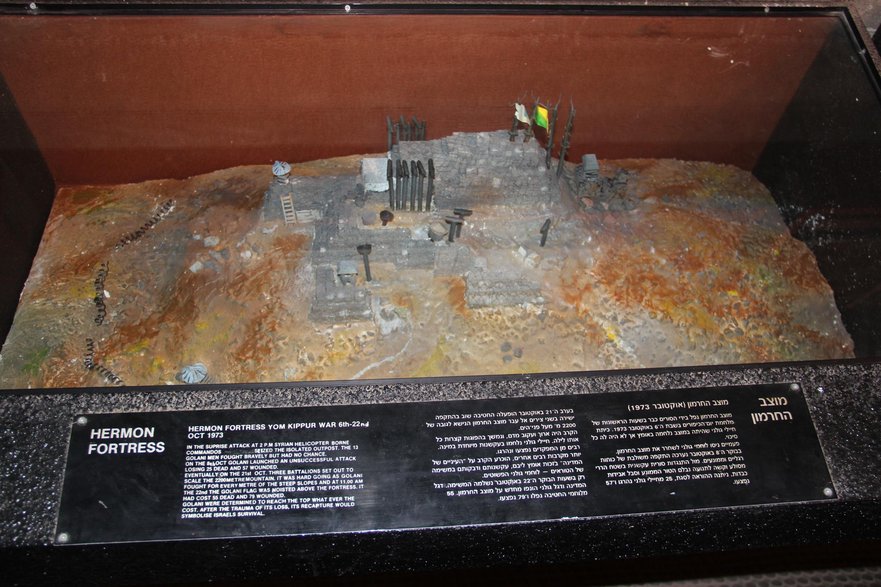 Second Lebanon War – 2006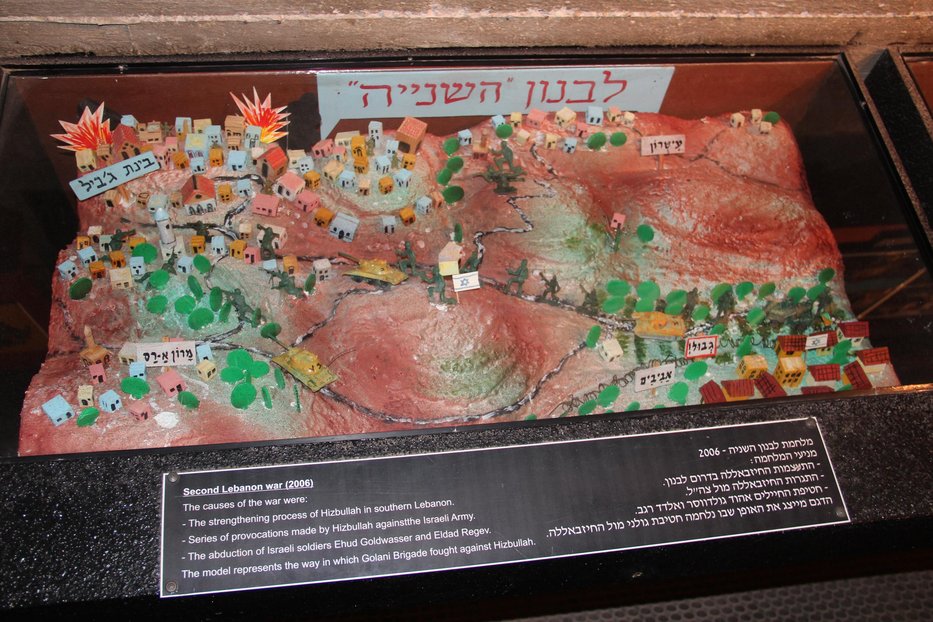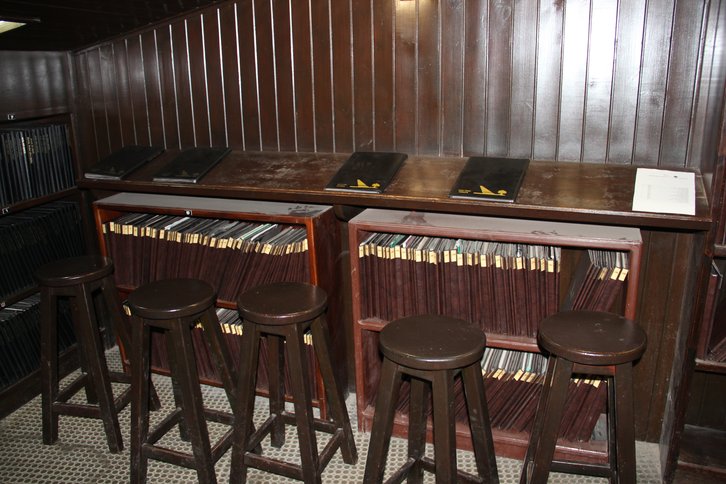 Continuing on the hike …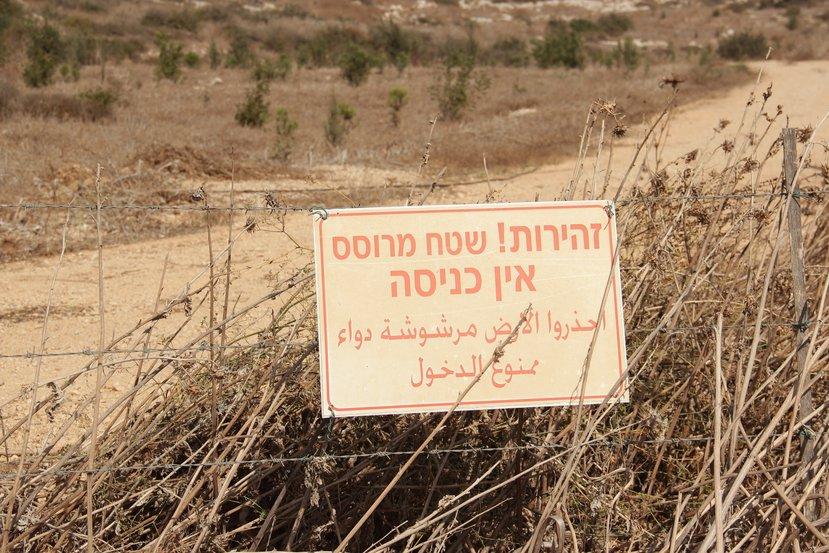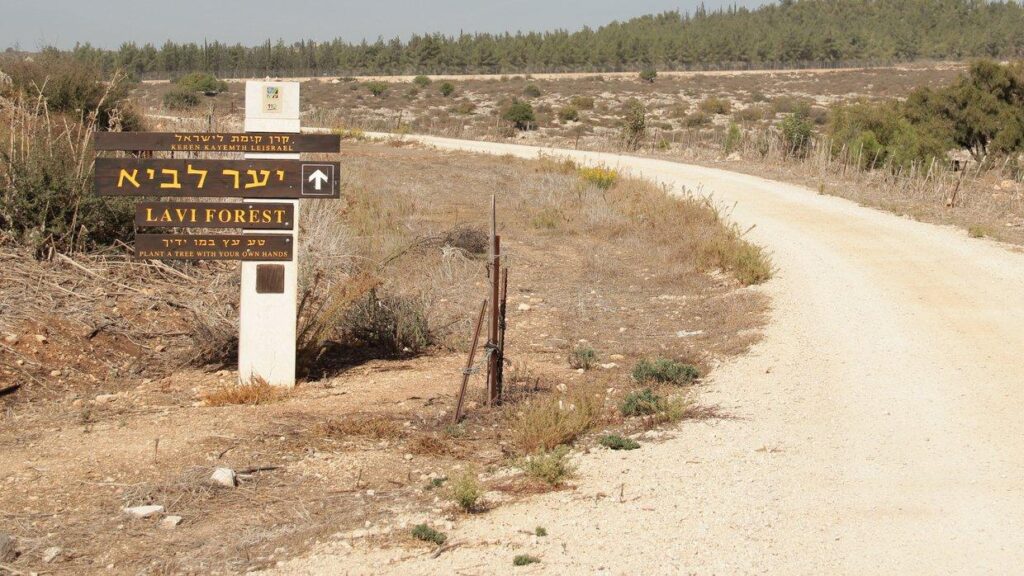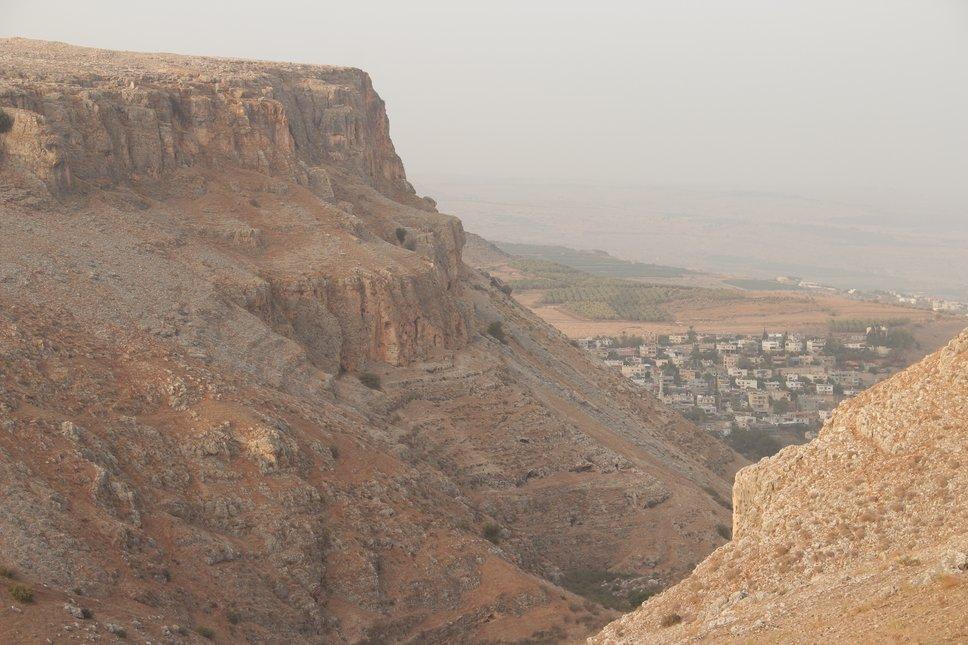 Nabi Shu'ayb, probably the holiest place for those of the Druze faith, an Abrahamic religion.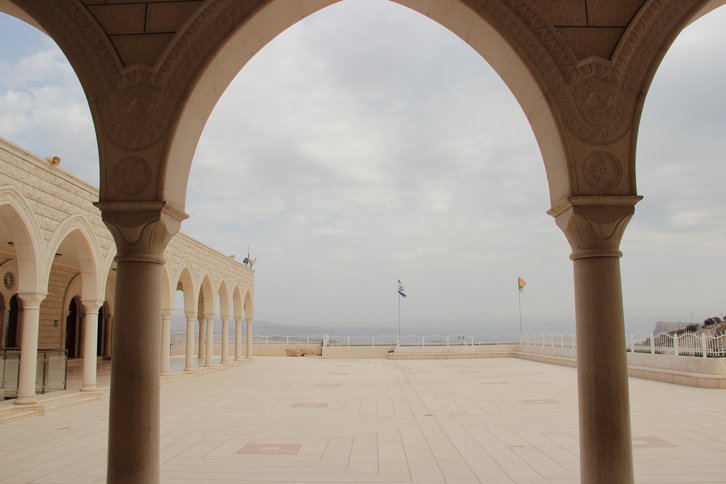 A small Jewish agriculture community I passed through.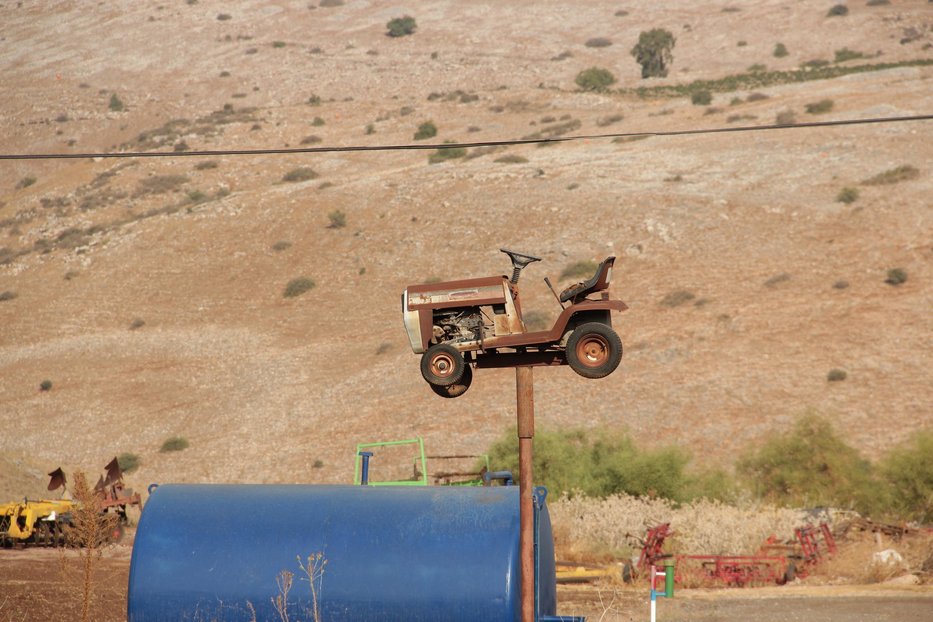 In the early evening I came across this little cabin, owned by a proud Israeli-Jewish lady. She was really genuine and friendly. I believe this was in the Arbel area. I did much hiking that day and was drained.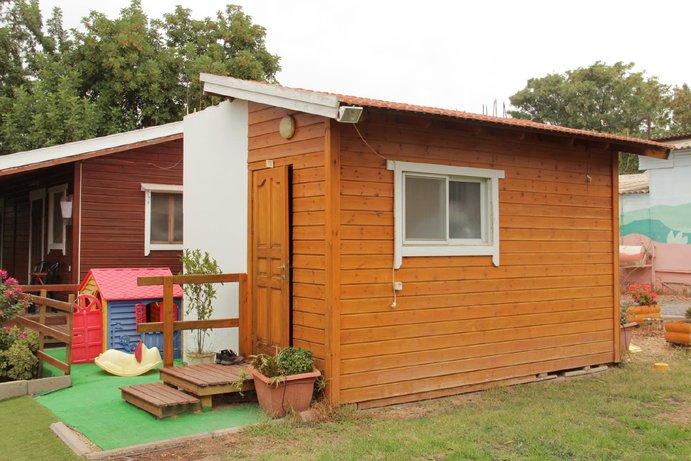 I spent the evening flipping through the TV channels. Israel carries a lot of American programs. The programs are with Hebrew subtitles and are not dubbed. There was no WiFi on premise and I did not have a smartphone. The owner did allow me to use her computer though.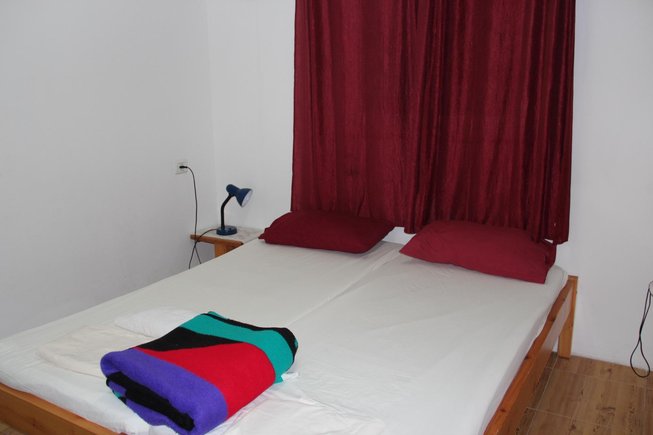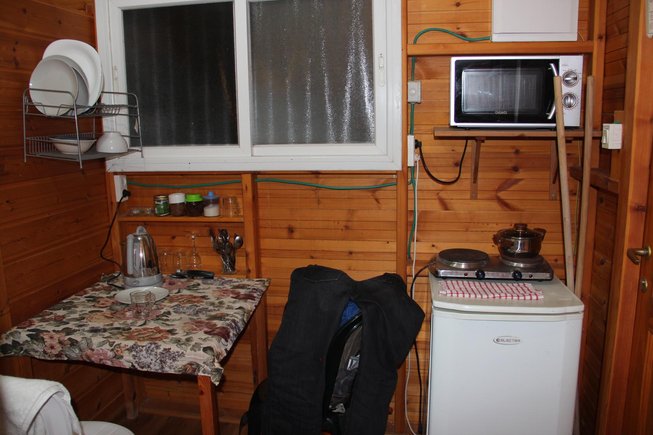 Day 3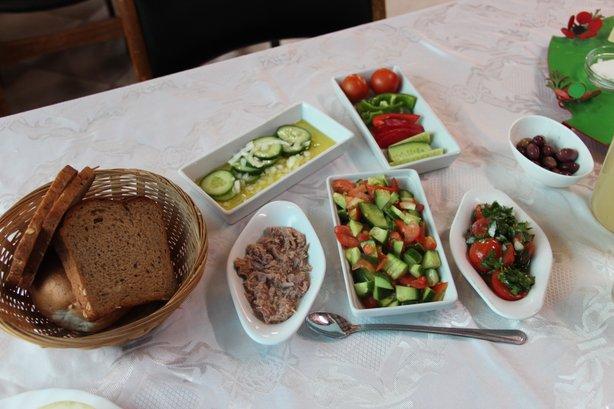 After a kosher breakfast, I continued on the hike. About 3 hours later, I came across the ruins of the ancient Arbel synagogue.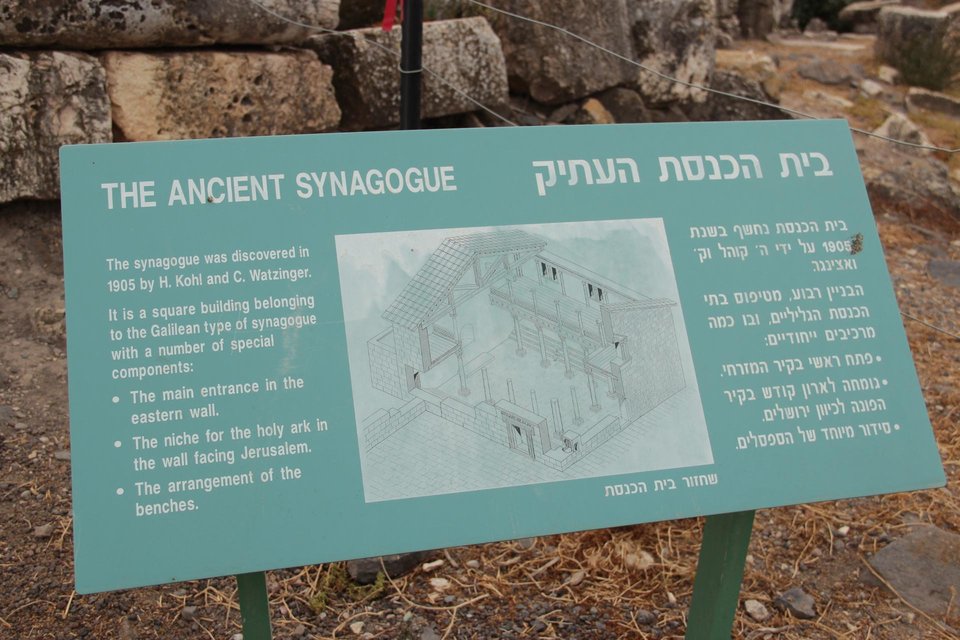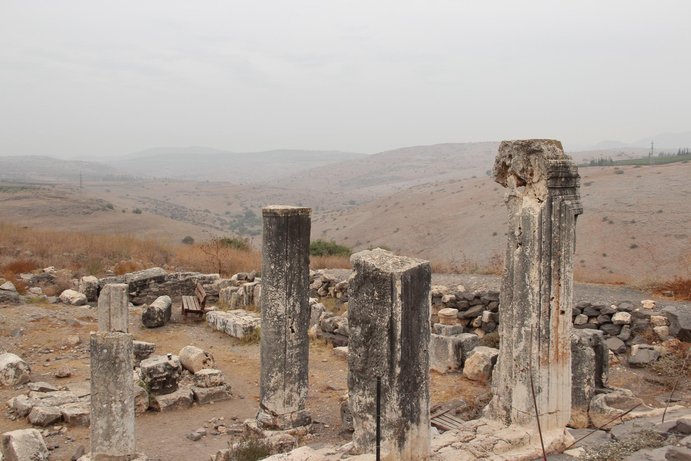 Some ancient cave dwellings.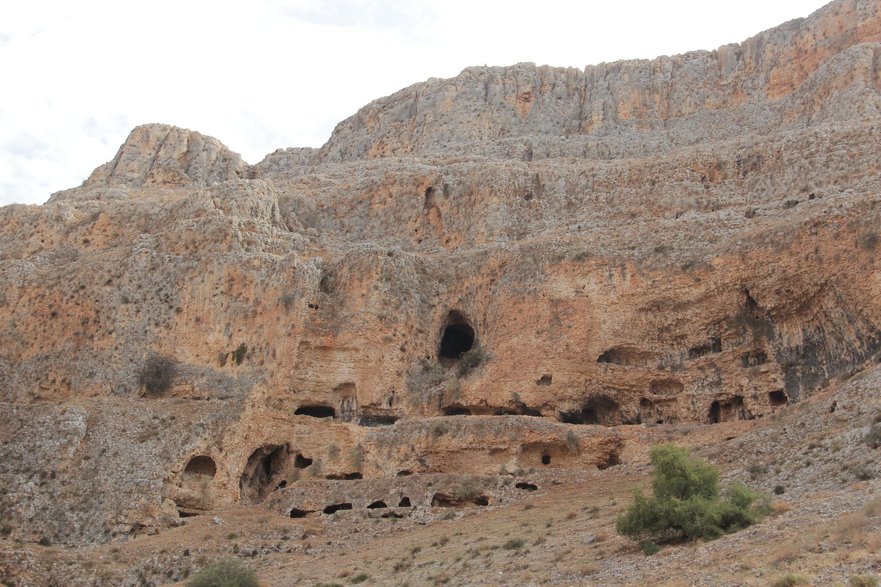 From there I hiked to the main road about an hour or two away.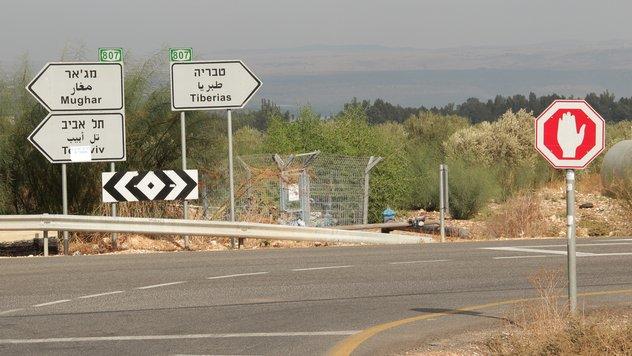 I walked a bit along the road before I hitchhiked to Capernaum, which probably saved me several hours of walking. The town is an important ancient Christian holy site.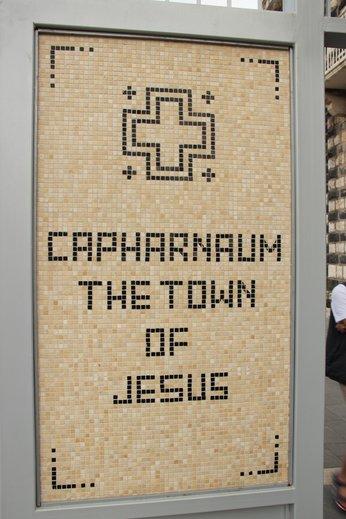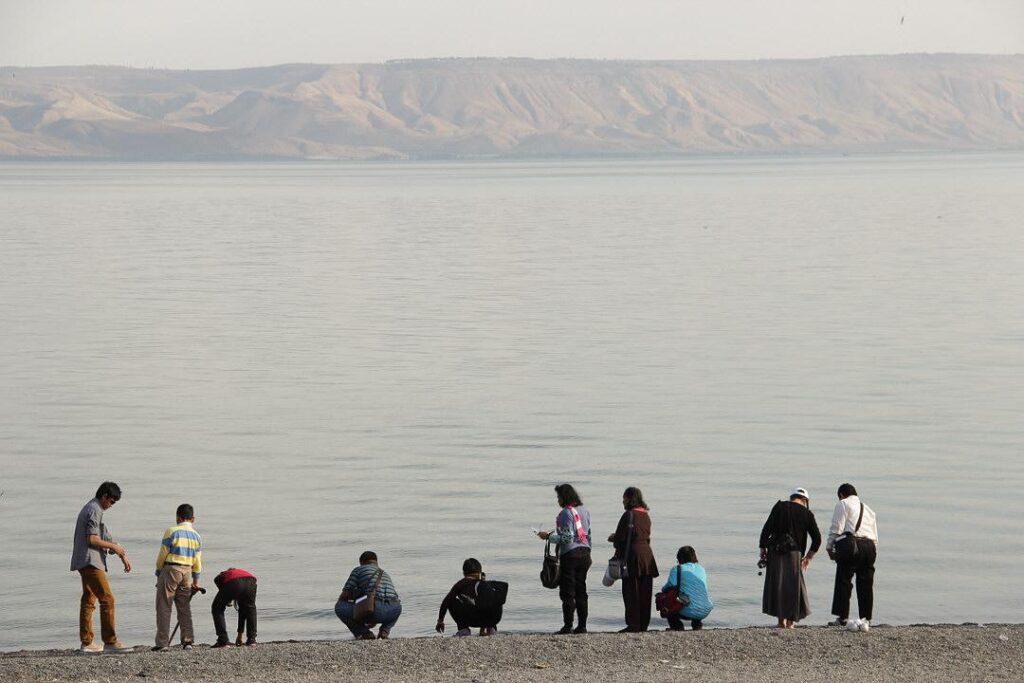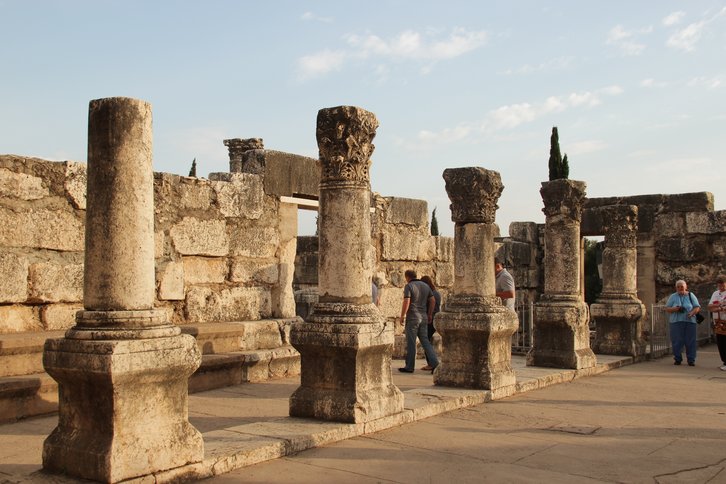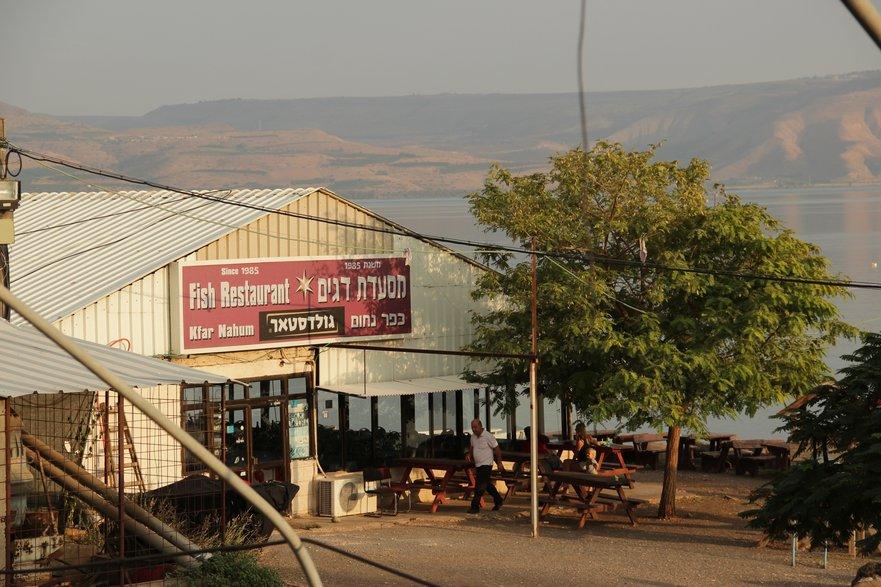 That concluded the three day hike. I stayed in the Galilean town of Tiberius for a couple of nights at a hostel. I met the two German ladies from Nazareth there. We rented bikes the next day to see a kibbutz (next section) and the Jordan River site.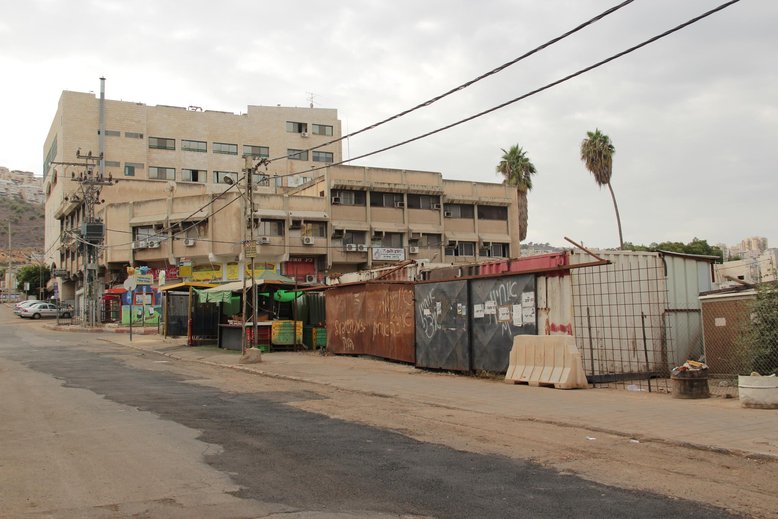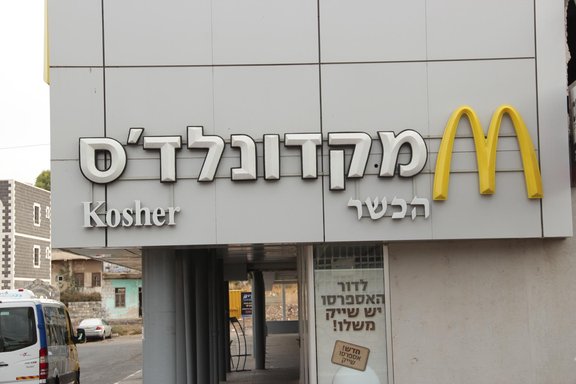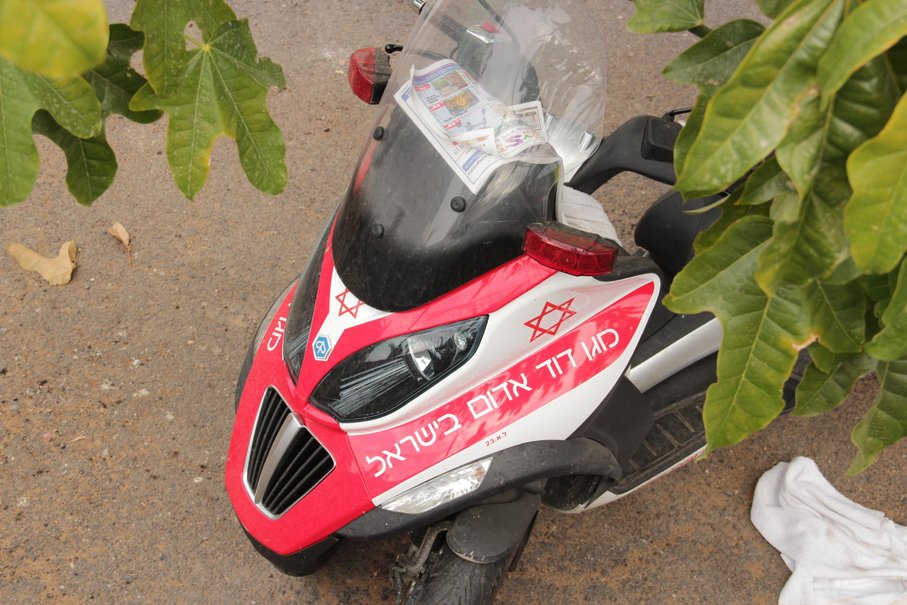 Jordan River baptism site: