The Mormon Church or the Church of Jesus Christ of the Latter Day Saints was founded in 1830 by Joseph Smith. Many churches consider Mormonism heretical, especially it's tolerance of polygamy, which is strictly forbidden in all other Christian sects. Mormonism's toleration of polygamy, however, has made the religion attractive to some, especially the wealthy and powerful. Mormonism is especially attractive among wealthy Jewish men. Tribal people, such as the Jews, have traditionally married many women to spread their seed as far and wide as possible. Polygamy appears to be more acceptable among the Sephardic than the Ashkenazis.
Polygamy is not prohibited in the Hebrew Bible and over 40 important Biblical figures had more than one wife, such as Esau, Elkanah, and Solomon. Moses had three wives; Zipporah, the daughter of Hobab and the "Cushite" woman. Because Christianity traditionally had strong prohibitions against polygamy, many wealthy Jews who wanted to hide under Christianity found traditional Christianity too restrictive.
Take a good look at the faces and profiles of the presidents of the Mormon Church. Most or perhaps all could be Jewish.
Joseph Smith (1st president of the Church of Jesus Christ of the Latter Day Saints (1830-44) and founder of Mormonism.) Joseph Smith was a very controversial figure. At the age of 24, he written the Book of Mormon, which many scholars have pointed out as being riddled with inaccuracies and contradictions. Even for a religious text, the Book of Mormon was seen as an insult to one's intelligence.
Smith had all the personification of being a Jew. He was a conman, a pervert, a huge promoter of Judeo-Christianity, and a public nuisance. Joseph Smith was 37 years old when he married 14 year-old Helen Mar Kimball. The number of wives that Smith had is unknown but could be as high as 50. The number of sexual dealings he had with minors obviously is unknown, but is probably pretty high.
Joseph Smith and several prominent Latter Day Saints had become Freemasons and founded a Masonic Lodge in Nauvoo, Illinois on March 15, 1842. Smith's father and brothers Hyrum, Samuel, and William were also Masons. Masonry had long been frowned upon by the Church, but was heavily embraced by early Mormons.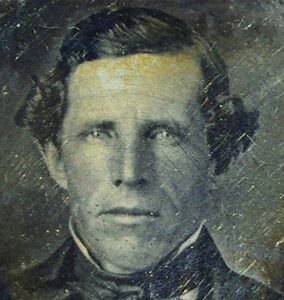 Joseph Smith, Sr., the father of the Mormon founder, was made a Master Mason on May 7, 1818, in Ontario Lodge No. 23 of Canandaigua, New York. Paintings and early images depict him as a Jew. Look at the ears and nose.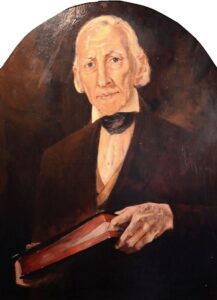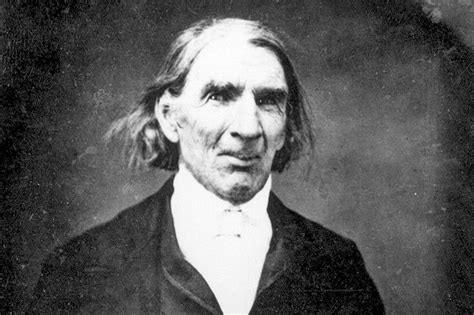 Lucy Mack Smith was the mother of Joseph Smith. Her father, Solomon Mack, was an atheist but later "converted" to Christianity. Note his first name. There was a Solomon L. Mack who was a Jewish pioneer in California.
Brigham Young (2nd LDS President, 1847-77) – Fathered 57 children through 16 wives. Was a Mason. Probable Jew.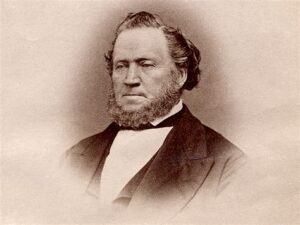 John Taylor (3rd LDS President, 1880-87) – Fathered 34 children and had 8 wives. Was a Mason. Probable Jew.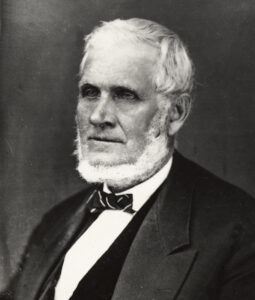 Wilford Woodruff (4th LDS President, 1889-98) – Fathered 34 children and had 10 wives. Was a Mason. Almost certainly was a Jew.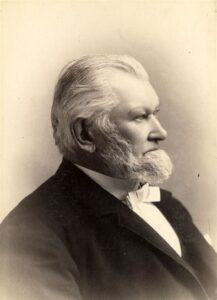 Abraham O. Woodruff, one of Wilford's sons.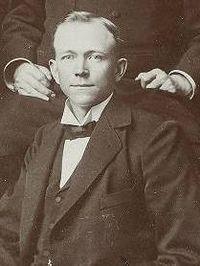 Lorenzo Snow (5th LDS President, 1898-1901) – Fathered 42 children and had 9 wives. Was a Mason. Probable Jew.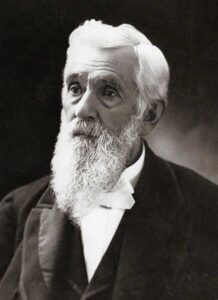 Joseph F. Smith Sr (6th LDS President, 1901-18) – Nephew of Joseph Smith, the founder of the LDS Church. His first marriage was to a 16 year old cousin, Levira Annette Clark. His second marriage was to Julina Lambson, who was born to Alfred Boaz Lambson and Melissa Jane Bigler. His fourth marriage was to Edna Lambson, the sister of Julina. His sixth marriage was to Mary Taylor Schwartz. He fathered 48 children through (at least) 6 wives. Joseph F. Smith looks like a Jew.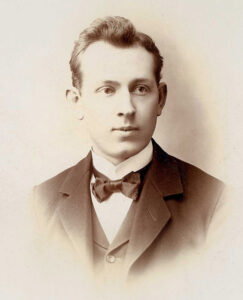 Heber J. Grant (7th LDS President, 1918-45) – Married 3 times and had 12 children. Definitely a Jew.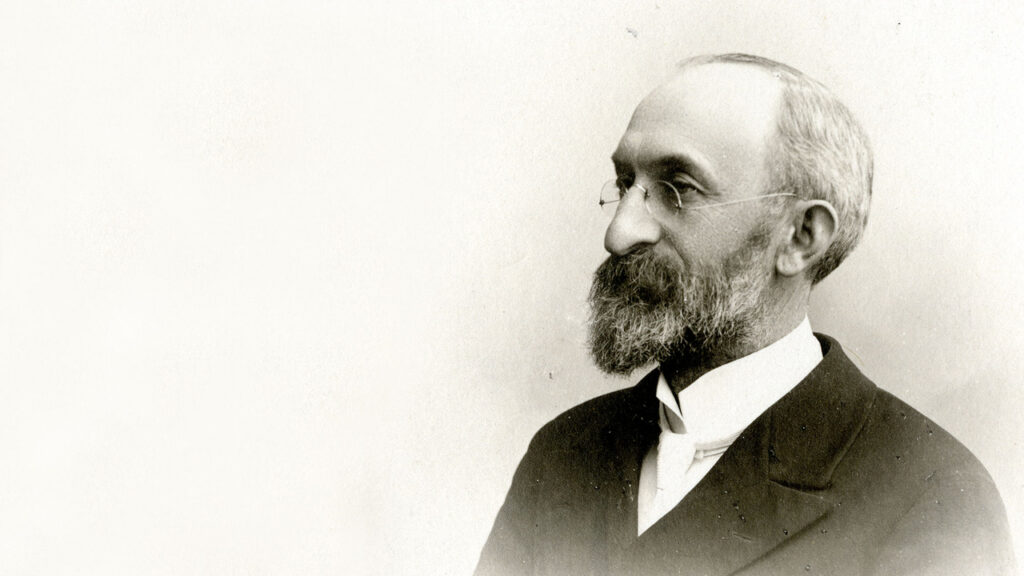 George Albert Smith (8th LDS President, 1945-51) – His grandfather was the cousin of Joseph Smith. Almost certainly a Jew.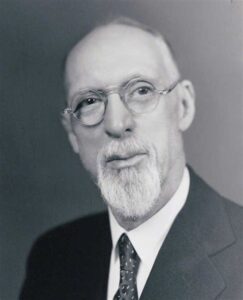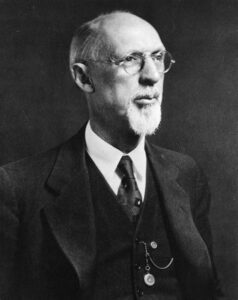 David O. McKay (9th LDS President, 1951-70) – Definitely a Jew.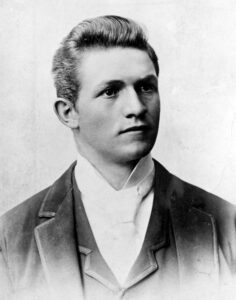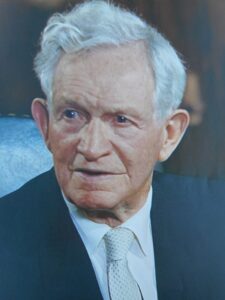 Joseph Fielding Smith Jr (10th LDS President, 1970-72) Great nephew of Joseph Smith. Married 3 times and had 11 children. He is another very Jewish looking relative of the Mormon founder.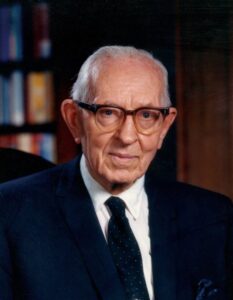 Harold B. Lee (11th LDS President, 1972-73) – Almost certainly a Jew.
Spencer W. Kimball (12th LDS President, 1973-85) – Definitely a Jew.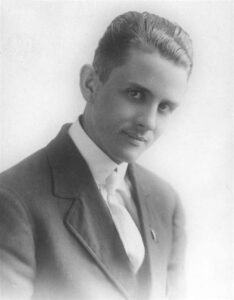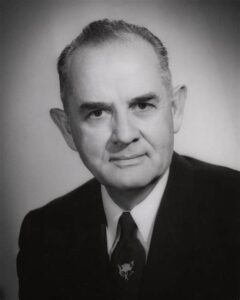 Ezra Taft Benson (13th LDS President, 1985-94) – Definitely a Jew.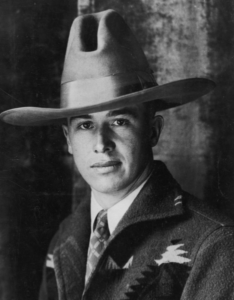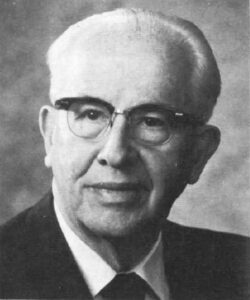 Howard W. Hunter (14th LDS President, 1994-95) – Probable Jew.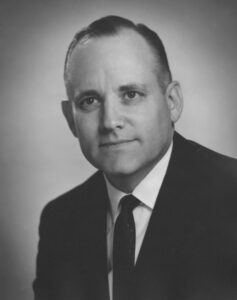 Gordon B. Hinckley (15th LDS President, 1995-2008) – Definitely a Jew.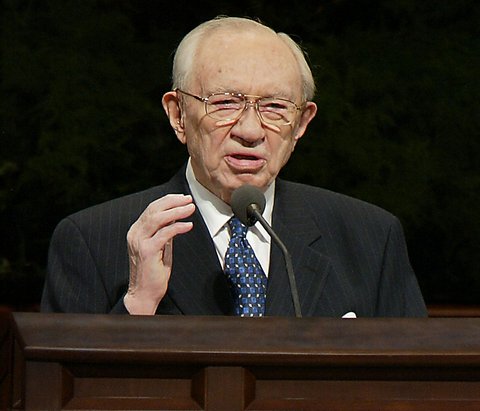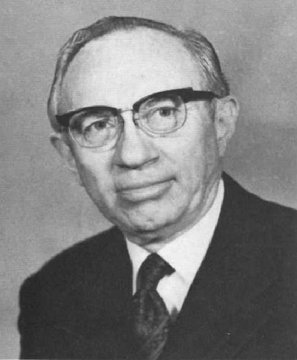 Thomas S. Monson (16th LDS President, 2008-18) – Supposedly "Swedish" but definitely a Jew.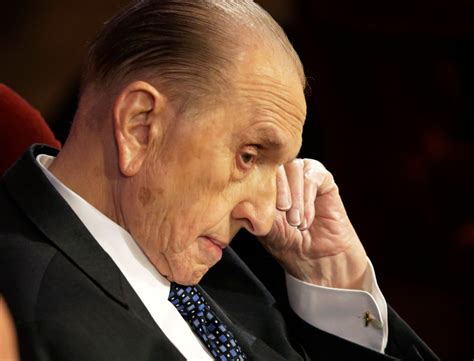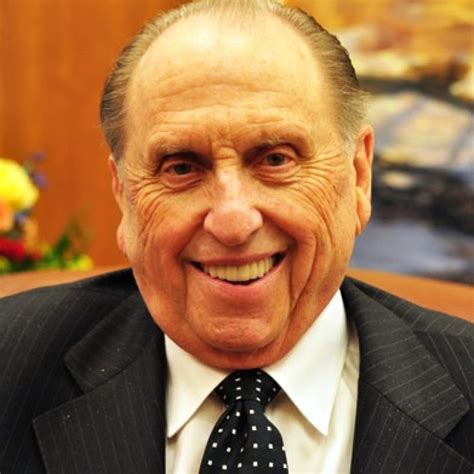 Russell M. Nelson (17th LDS President, 2018-present) – Definitely a Jew.